Regular price
Sale price
$24.99 USD
Unit price
per
Sale
Sold out
Check out the
FREE sample
 before you buy!
In the vast expanse of interstellar space, as powerful lasers and devastating torpedoes are exchanged in volleys, two ships close the distance and disgorge parties of fierce warriors to clash in the cramped passages and galleries of these fragile craft...
Techscape CQC is a terrain building system designed to simulate the cramped confines of Close Quarters Combat. Be it the space inside of a starship or the dank tunnels of the deep undercity, these files will enable you to build a customized, multi level battlespace with numerous gameplay-friendly features.
Designed to assemble quickly but robustly and optimized for FDM printing, while still being easy to disassemble and store, each component has multiple functions that will allow you to make endless combinations of doors and corners (That's where they get you).
This terrain system is designed to be compatible with Games Workshop's popular "Gallowdark" terrain set while adding both functionality and aesthetic diversity to your table.
Each wall file is included with three different, optional connection systems:
Dovetail - A simple, secure mechanical connection that requires no additional parts.
GW compatible - A three-tabbed system compatible with the tabbed connections on Games Workshop's "Gallowdark" terrain set.
Magnetic - A tabbed and socketed system that utilizes magnets for construction but still provides secure final assembly for gameplay. (Utilizes 1/8"x1/16" or 2x3mm neodymium disc magnets)
Entire set is designed to print supportless on your FDM printer, with built-in supports that are easy to snap out and allow you to skip support settings during the slicing process.
Files Included:
Subfloor Foundations (Allow use of lighting/environmental effects beneath first level deck plating)

1x1 Grid
1x2 Grid
2x2 Grid

Single Bulkhead (Four cosmetic options)

Double length Bulkhead (Four cosmetic options)
Bulkhead Corner (Three cosmetic options)
Bulkhead with Ducting Vent (With 2 unique vent covers)
Bulkhead with Generator Rotor Assembly (Optional two-part Emergency Generator attachment)
Concrete Corridor Seal (Breachable wall with removable insert)
Bulkhead with Crew Hatchway
Bulkhead Corner with Crew Hatchway
Small Cargo Hatchway
Large Cargo Hatchway (Double doors)
Cargo Elevator

Elevator Side Open (With and without elevator carriage)
Elevator Side Closed (With and without elevator carriage)
Cargo Elevator Platform (Rests on carriages)

Raised Catwalks (7 unique modular pieces)

Straight Section
Straight Section with Hatch
T Intersection
Floating Section
Outside Corner Turn
Inside Corner Turn
Catwalk End

Maintenance Ducts (5 unique modular pieces, 3 unique vent covers)

Straight Section
Turn Section
End Section
X Intersection
T Intersection

Cosmetic and Mission Attachments for Columns:

Computer Terminal A
Computer Terminal B
Girder Brace (First level)
Girder Brace (Second level)
Security Sensor
Ladder
Pipeline
Fluid Buffer Tanks
Electrical Control Panel
Spacer Conduit
Share
View full details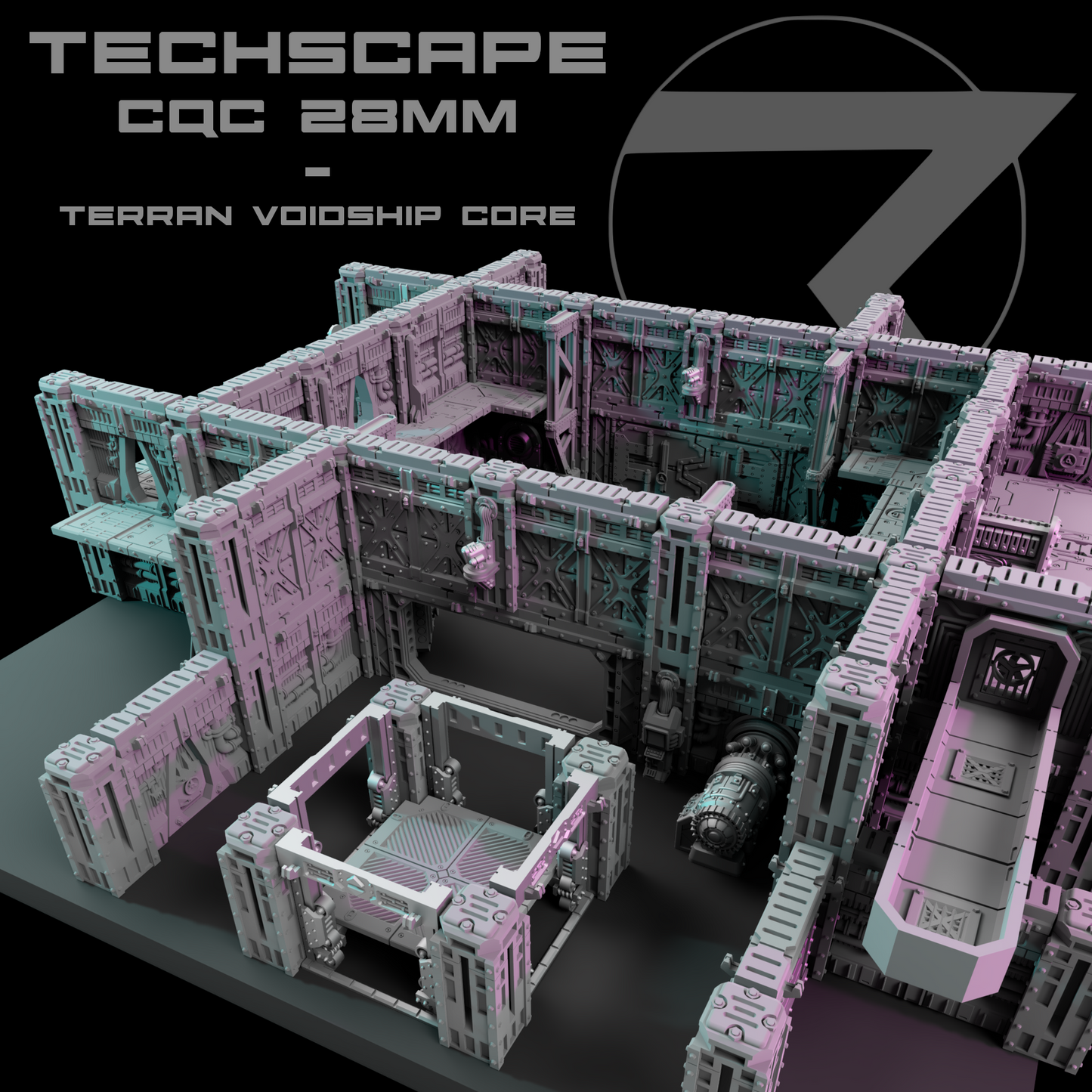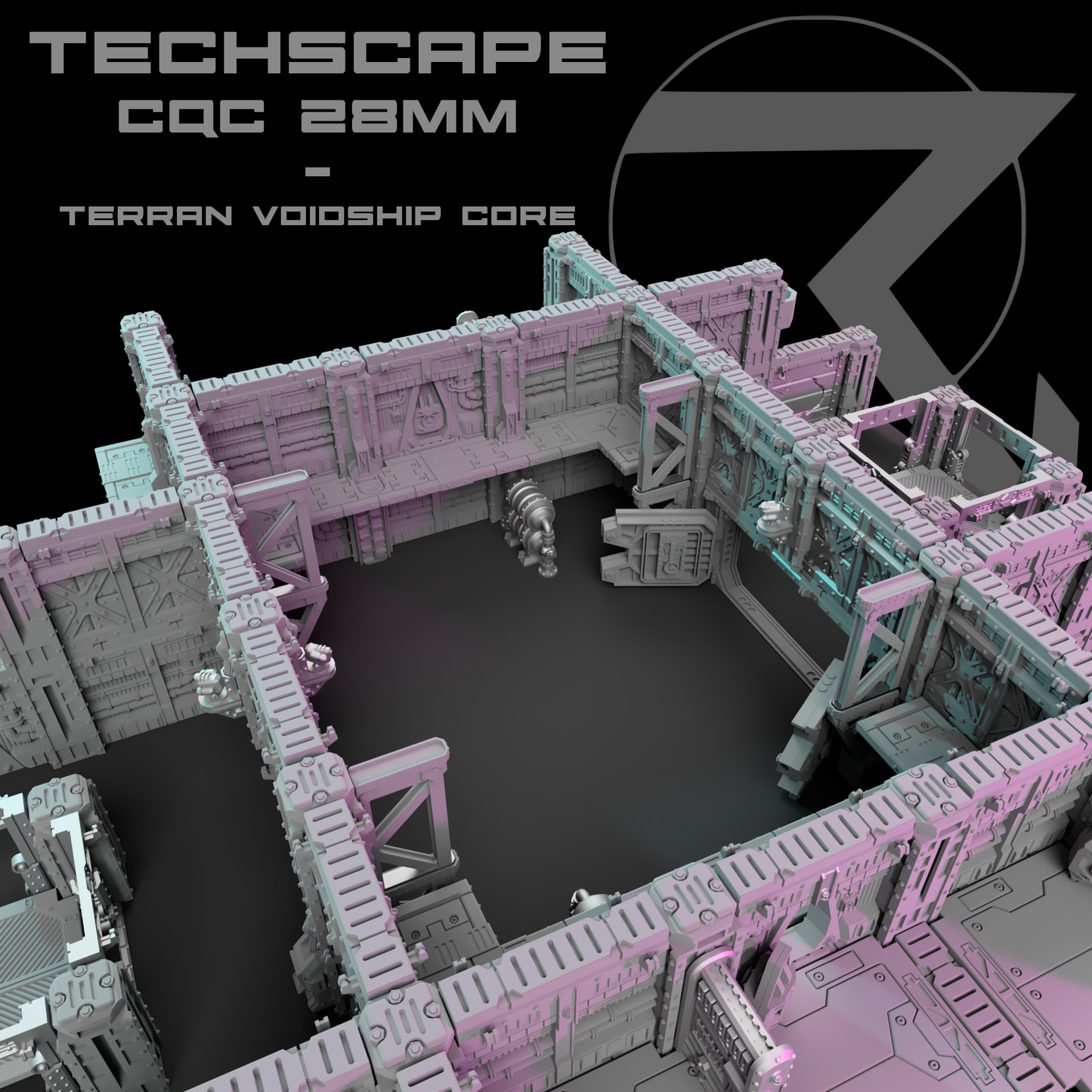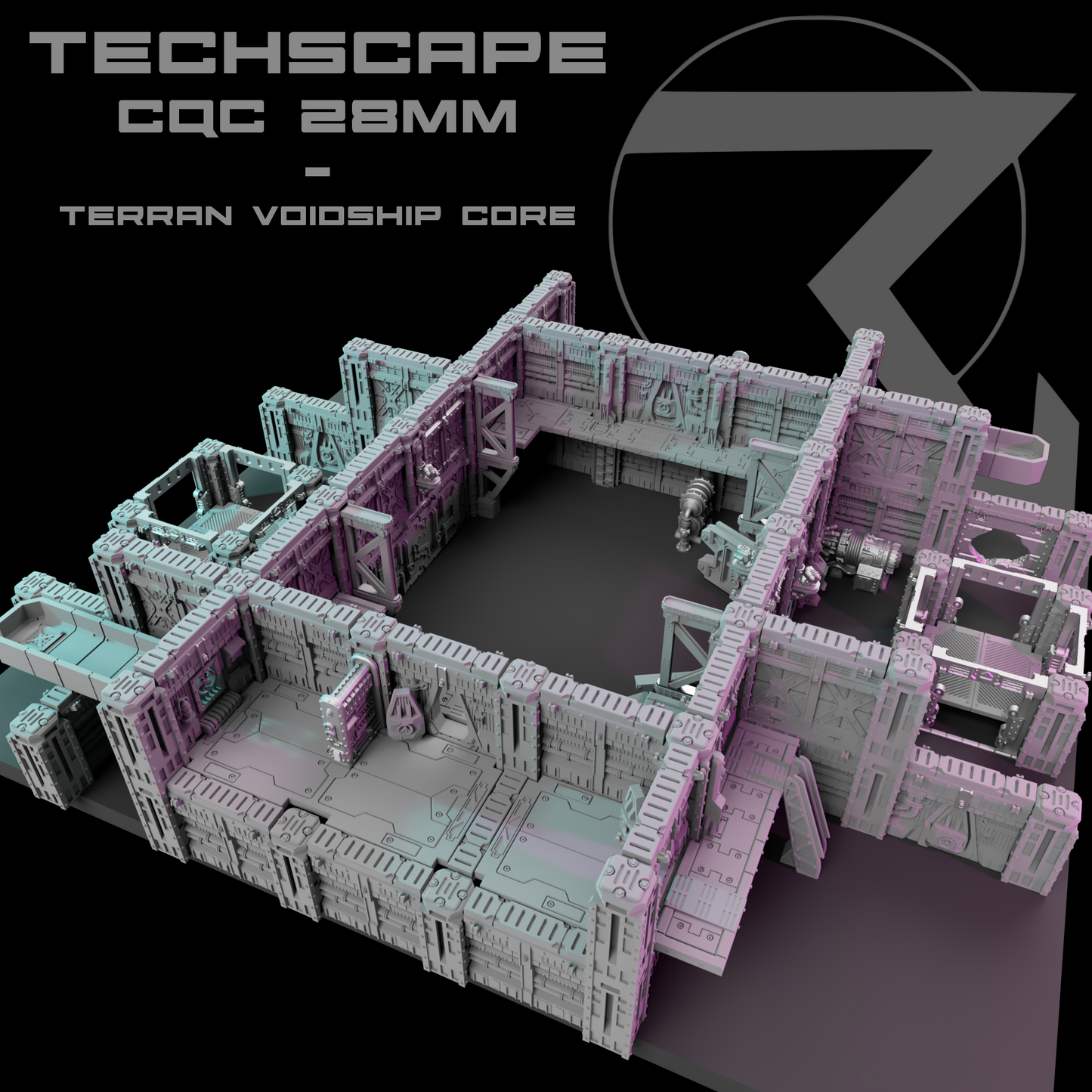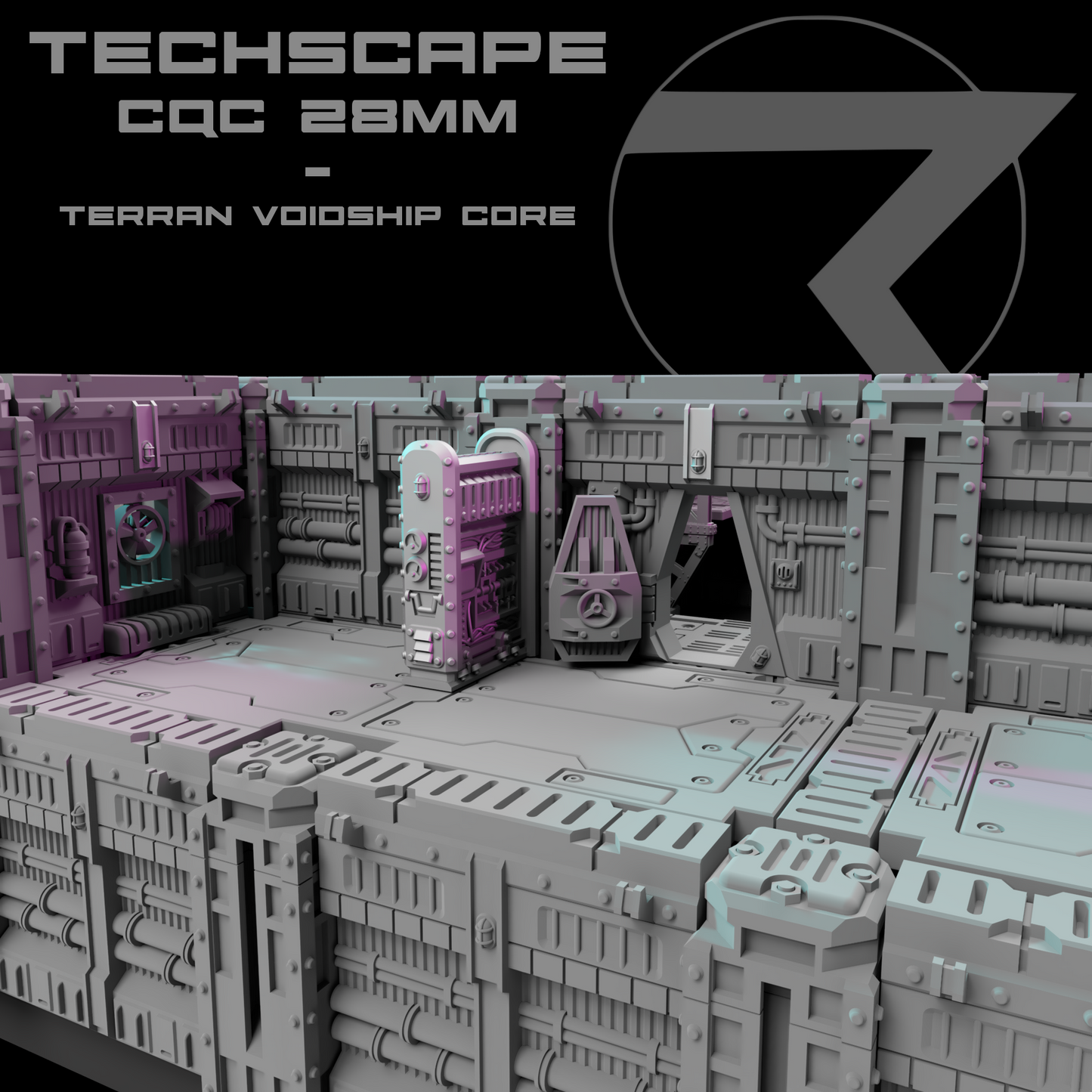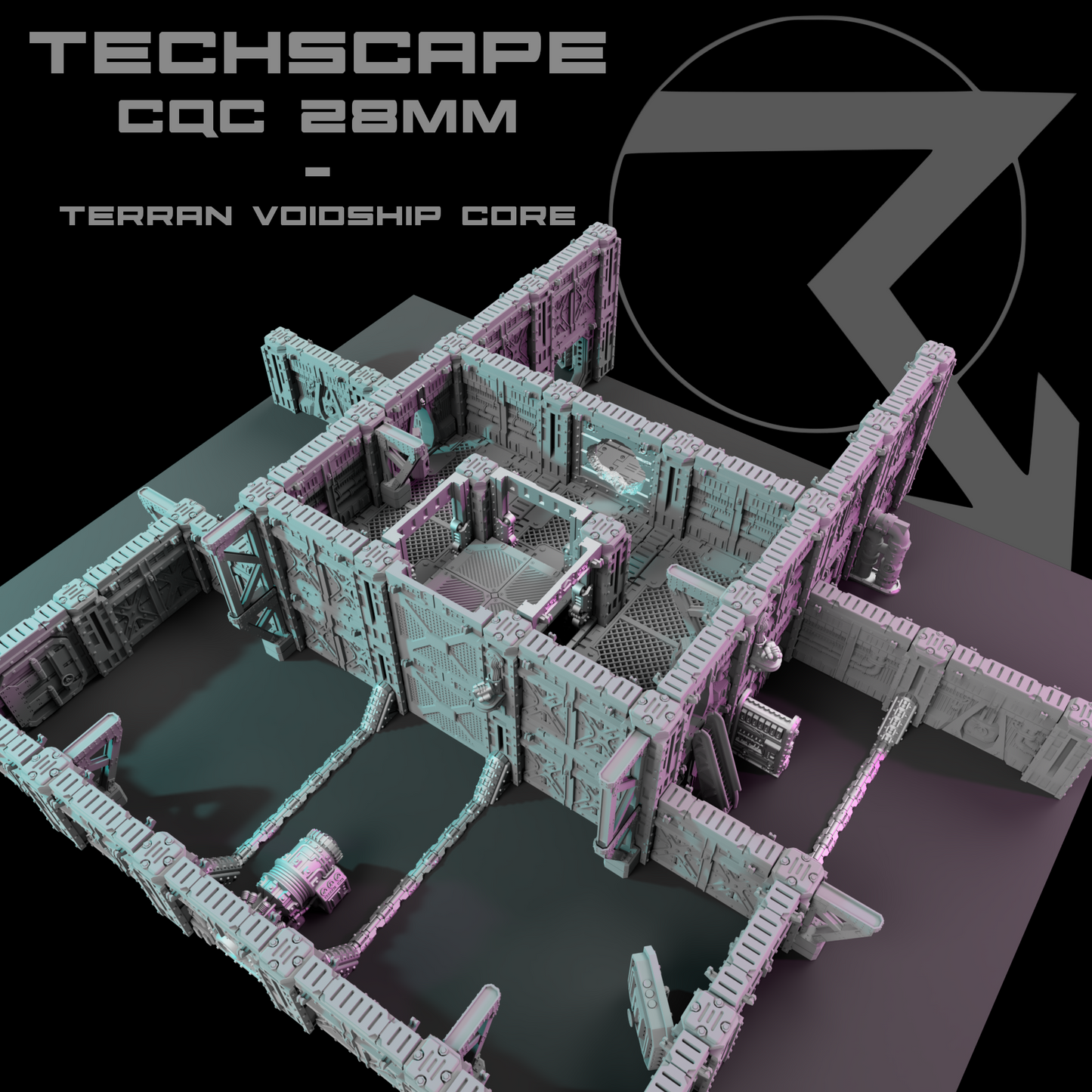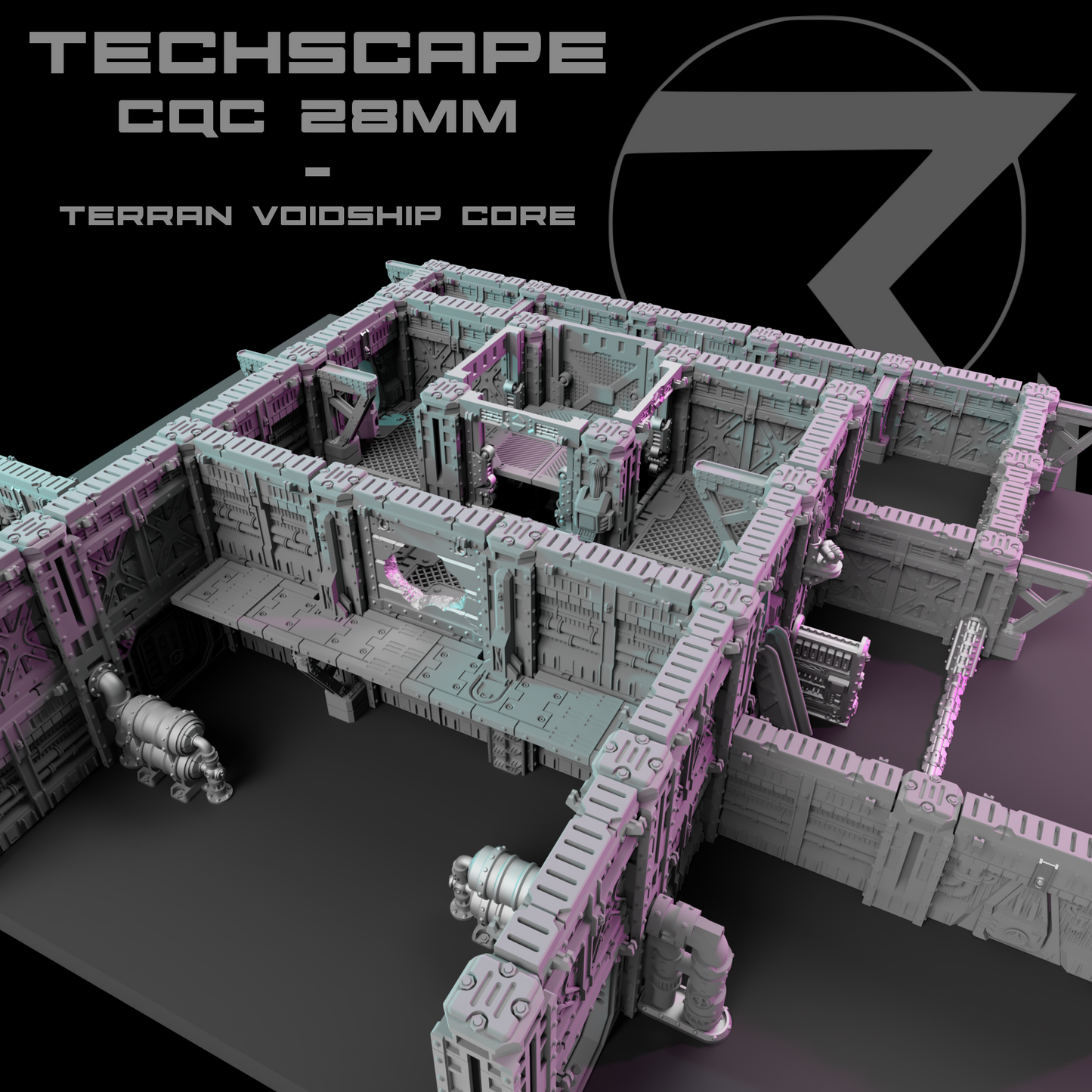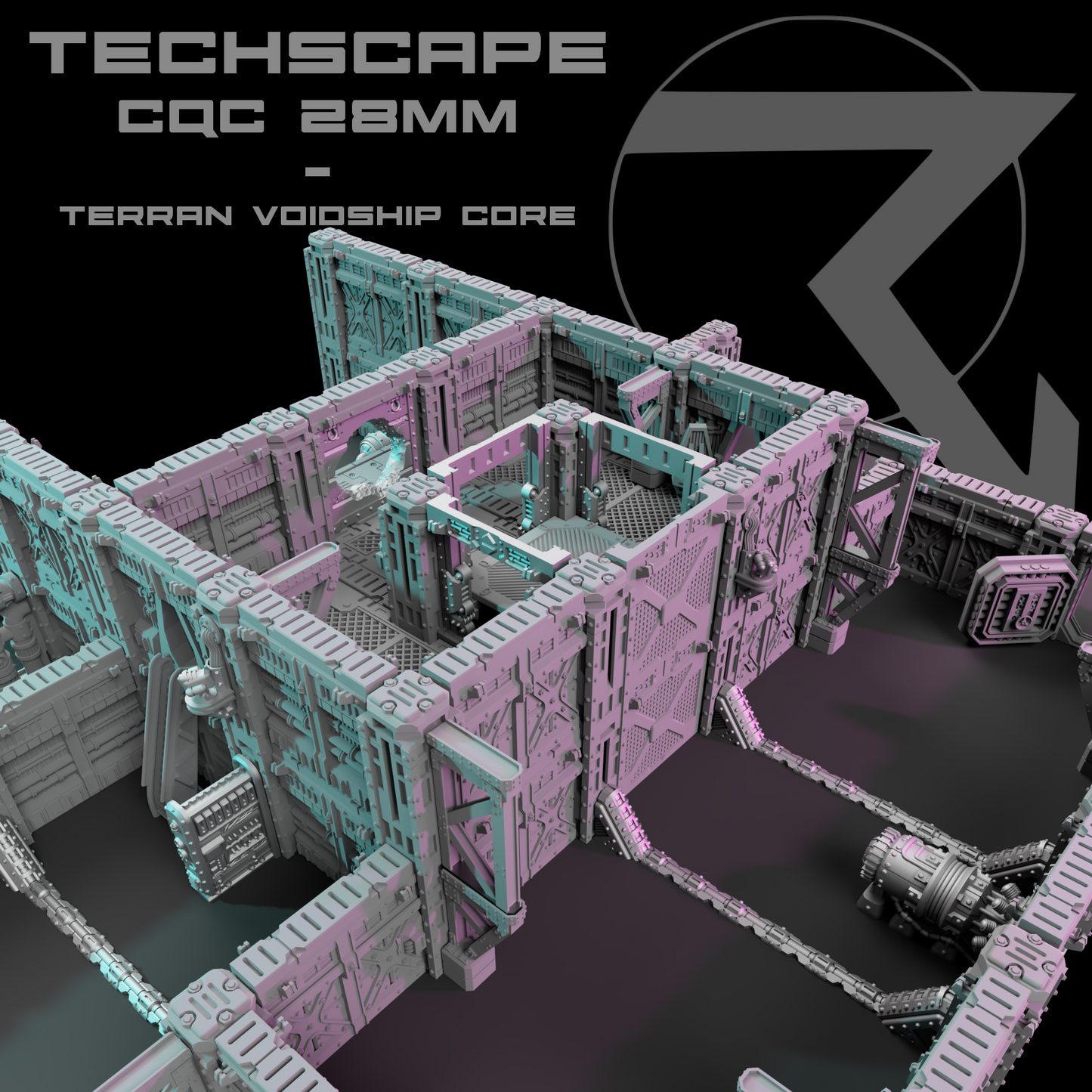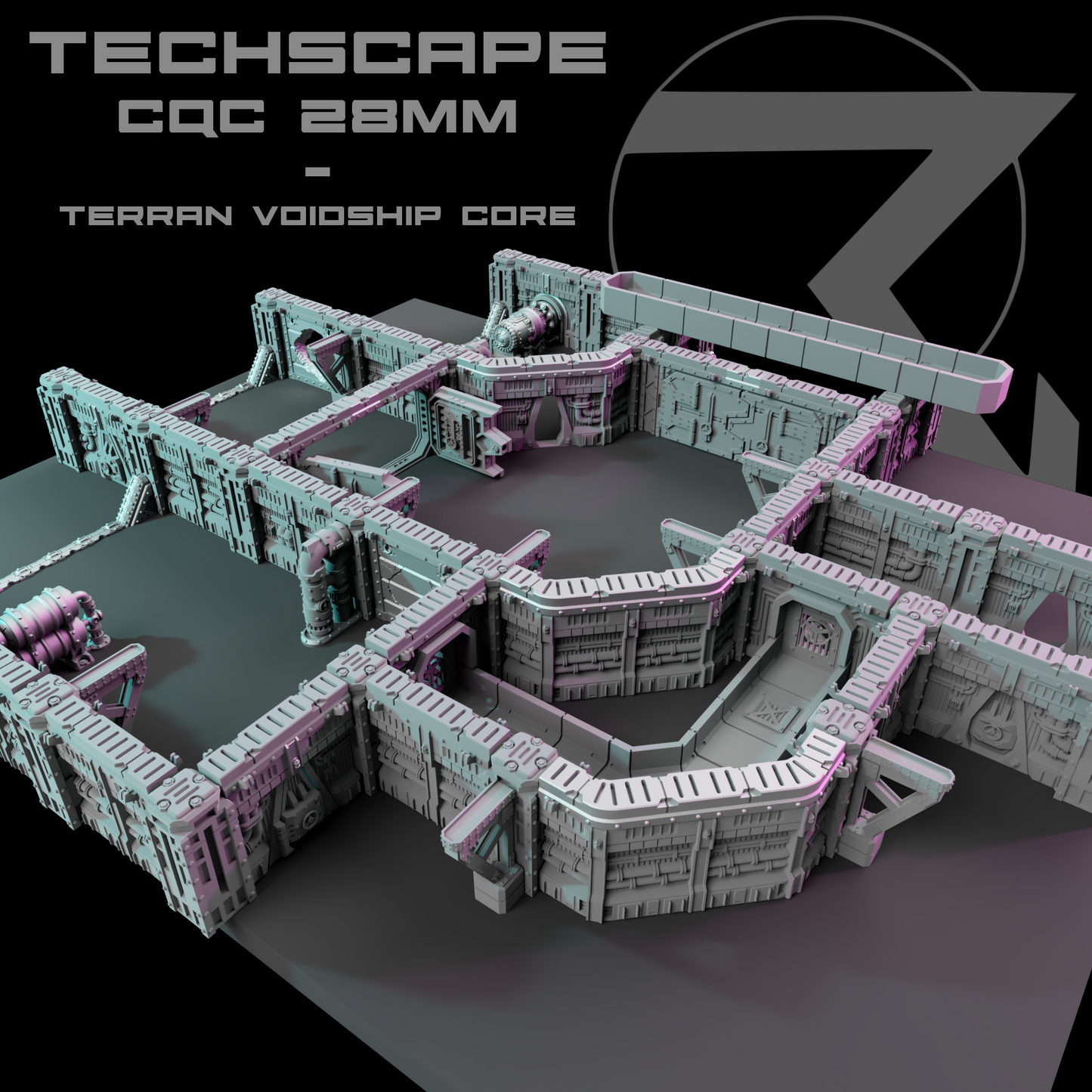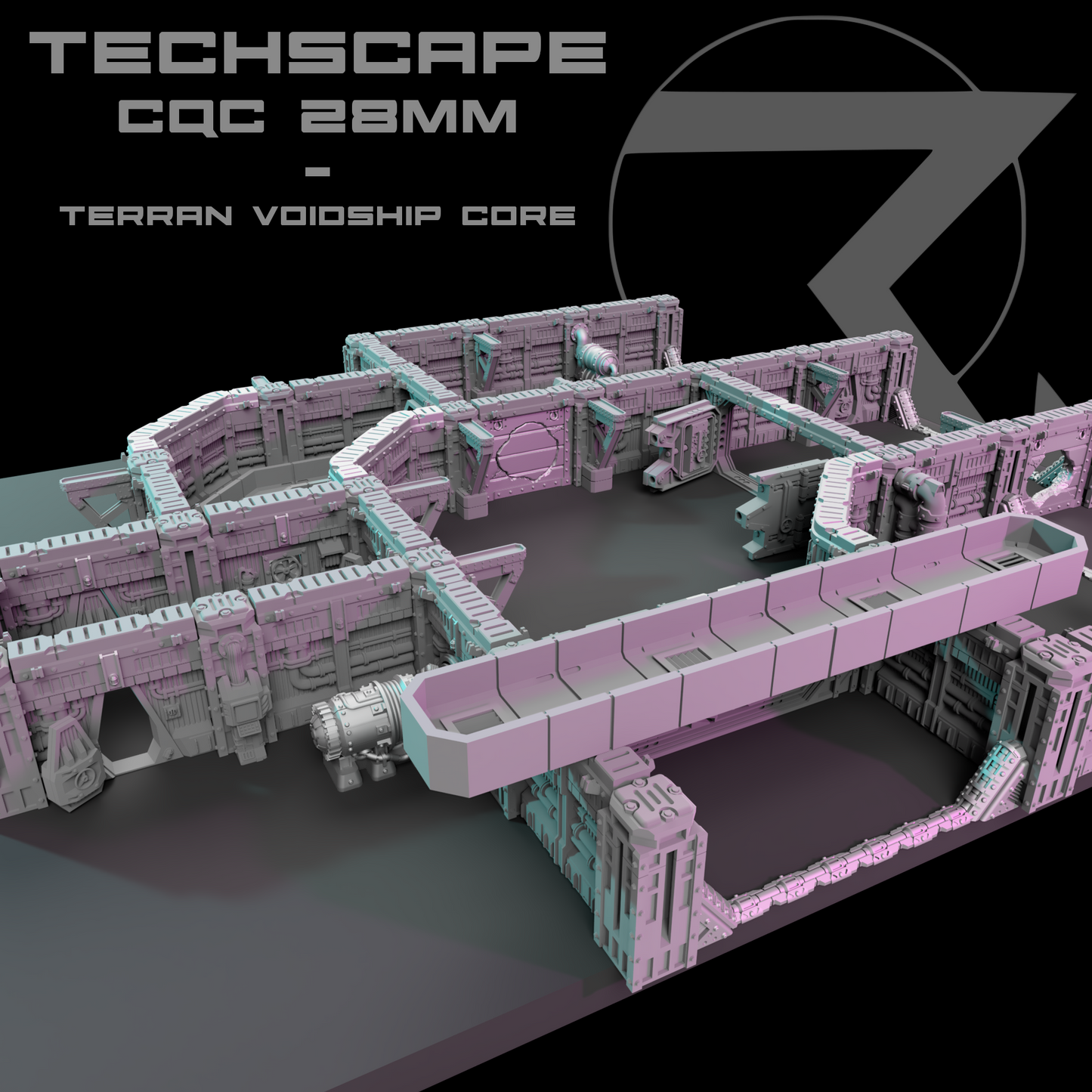 Features
Durable and Rugged

Personally I like to take my terrain to conventions or my local FLGS, but that demands rugged and robust designs. TECHSCAPE is made to stand up to being quickly packed, hauled, and moved without falling apart!

Supportless FDM Printing

TECHSCAPE is carefully engineered in as many cases as possible to provide headache free supportless printing on Ender 3 equivalent consumer printers. Files only require supports when noted. Print aid tabs may sometimes need to be removed after printing.

Macro-Modular Construction

TECHSCAPE files are designed to provide maximum variety without needing a spreadsheet to plan your battlefield. Mix and match modular components into numerous configurations to bring tactical depth to your games!