Regular price
Sale price
$34.99 USD
Unit price
per
Sale
Sold out
The Borealis class Dropship is a multi-role hauler vessel designed for maximum lift capacity around a modular cargo spine capable of mounting numerous cargo-specific modules.

Its heavily armored and adequately armed frame has made it a popular choice for "hot drops" into active combat zones as well as service as a light aerospace carrier, enabling long-range sorties or carrying interceptor support for combat operations.

This multi-part model is optimized for supportless FDM printing and conforms to all the usual HEXTECH design principles, being fully gameplay friendly for either hexed or hexless play. The stable top surfaces mean that despite using a large model on your table, you are not losing real estate as your units can fight or fly up and over this impressive machine without losing track of their position on a game grid.

The Borealis currently has four types of unique module, each of which is individually swappable to the four cargo positions on the ship's spine:

Mech Bay with snap-fit doors, with interior positions that correspond to 1.25" (33mm) hex grids
Aerospace Asset Support Module
Fluid/Gas Tanker Module
Cargo Container Module
Usable for any 6mm scale tabletop game, the Borealis also has Battletech-compatible rules published in the fan TRO Operation Lancaster with record sheets available here.
Share
View full details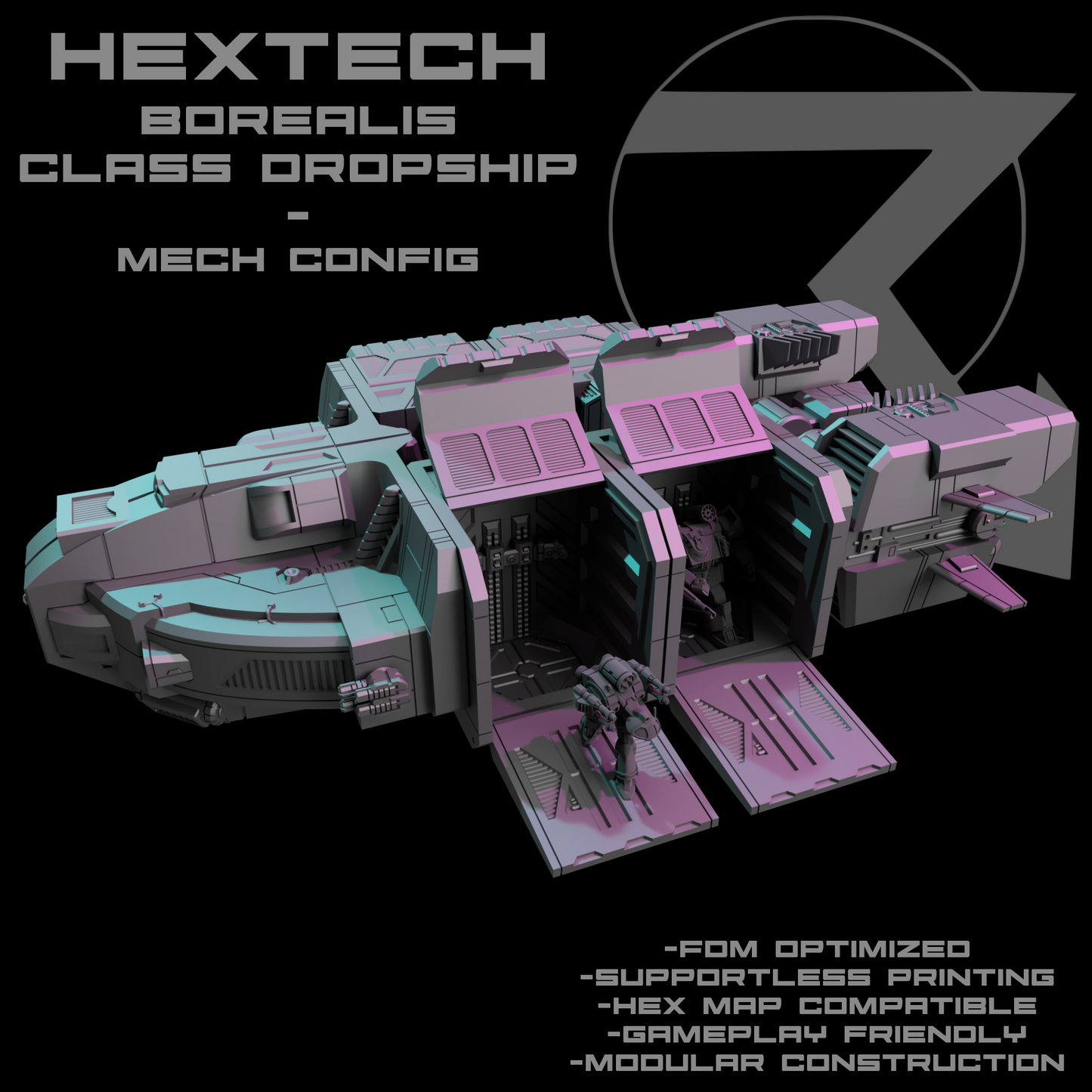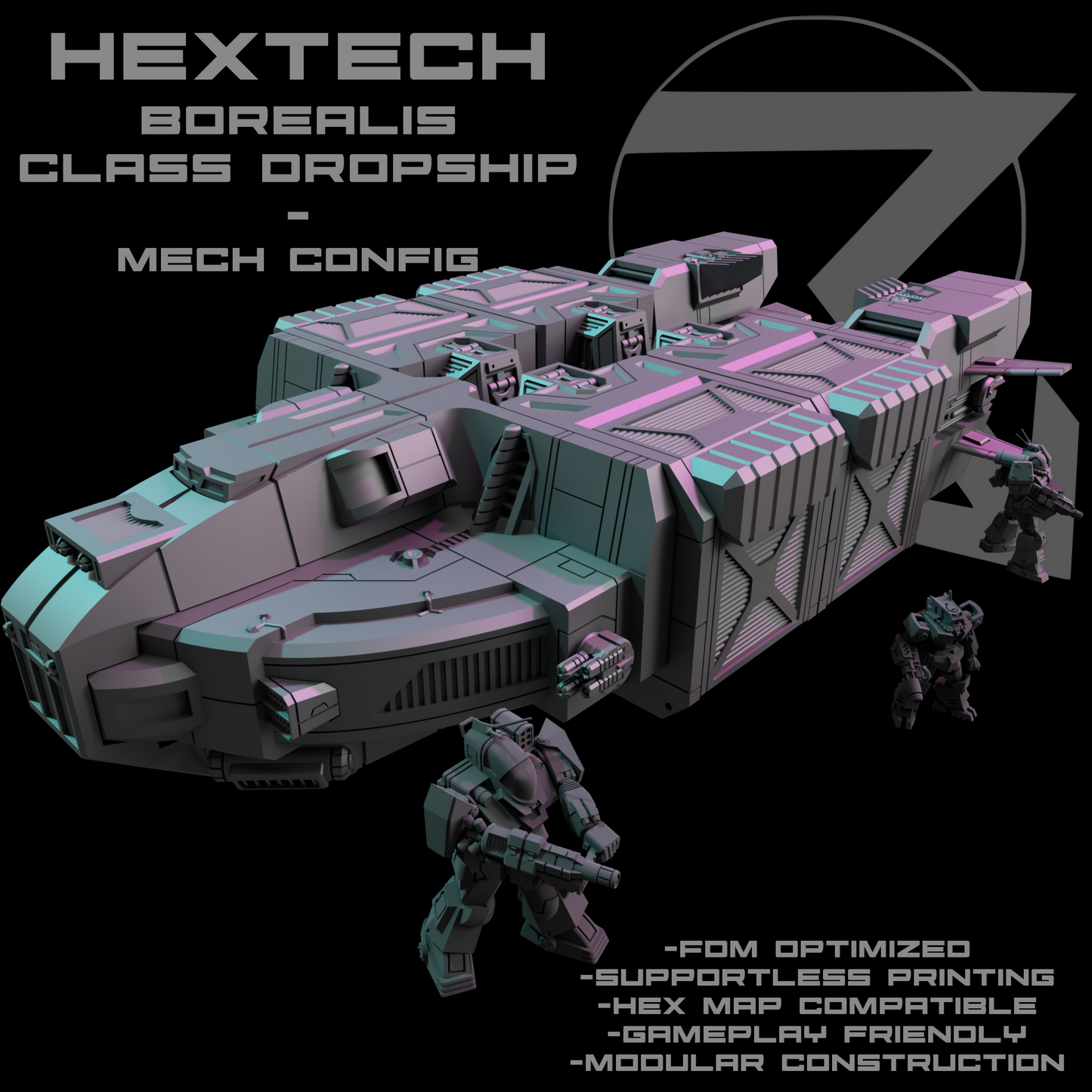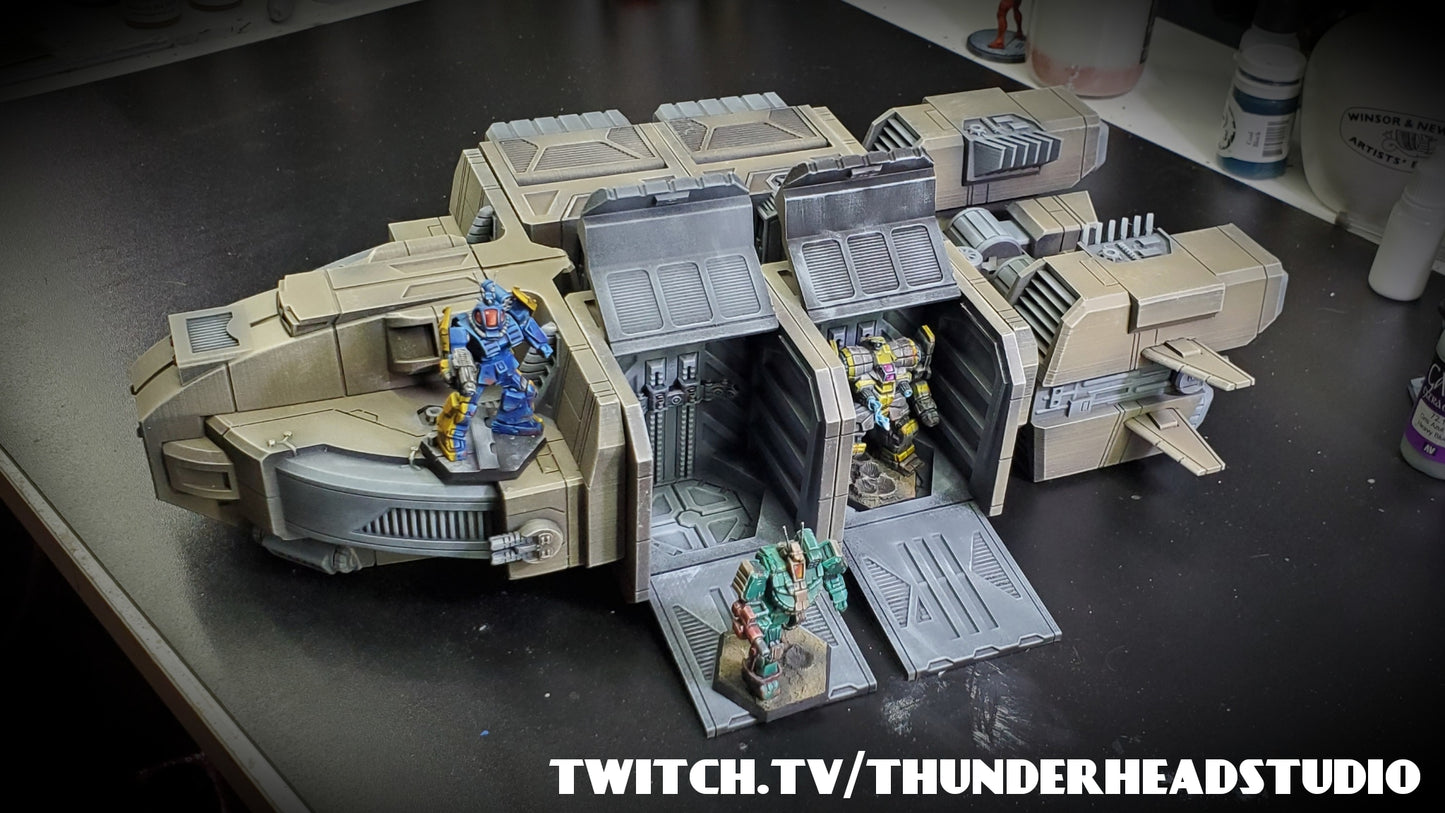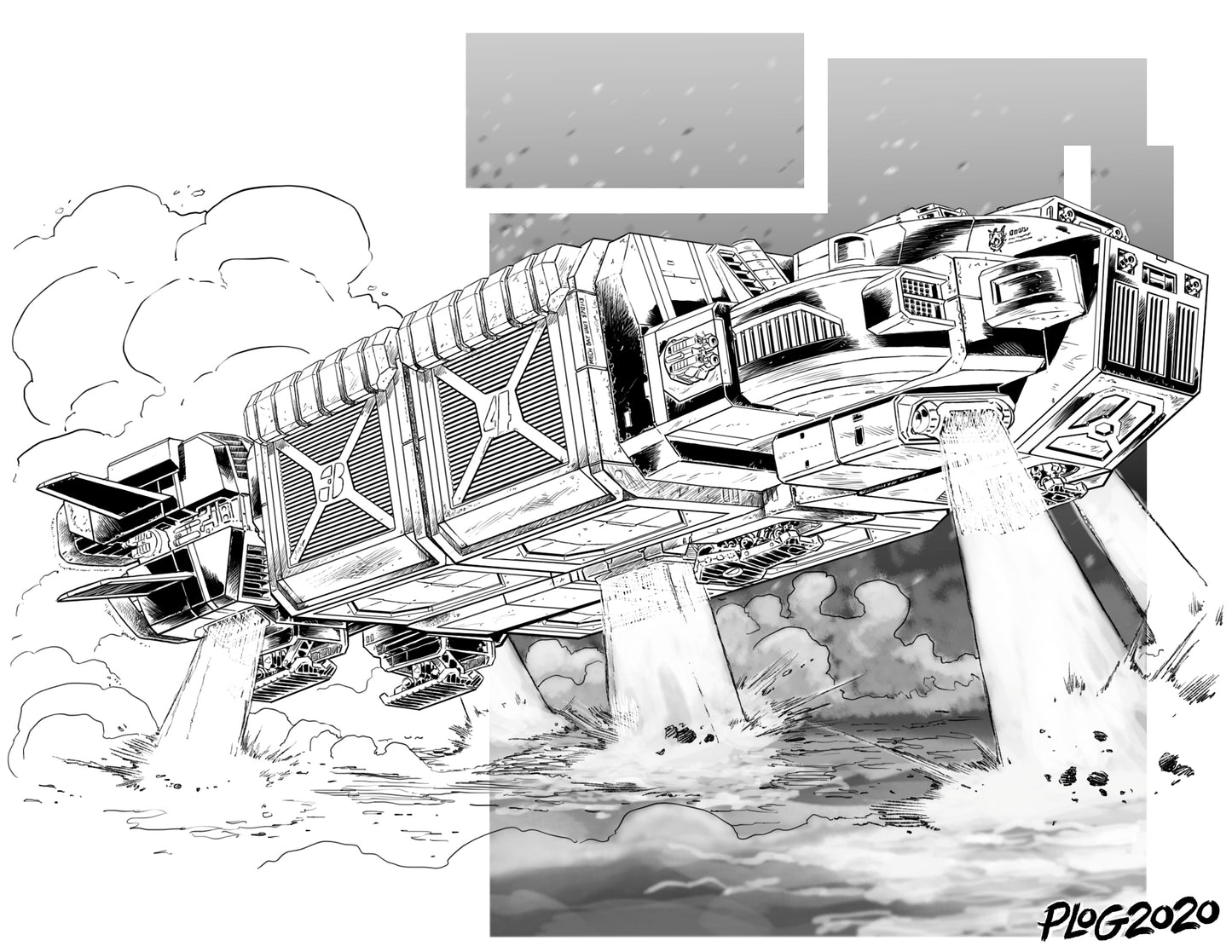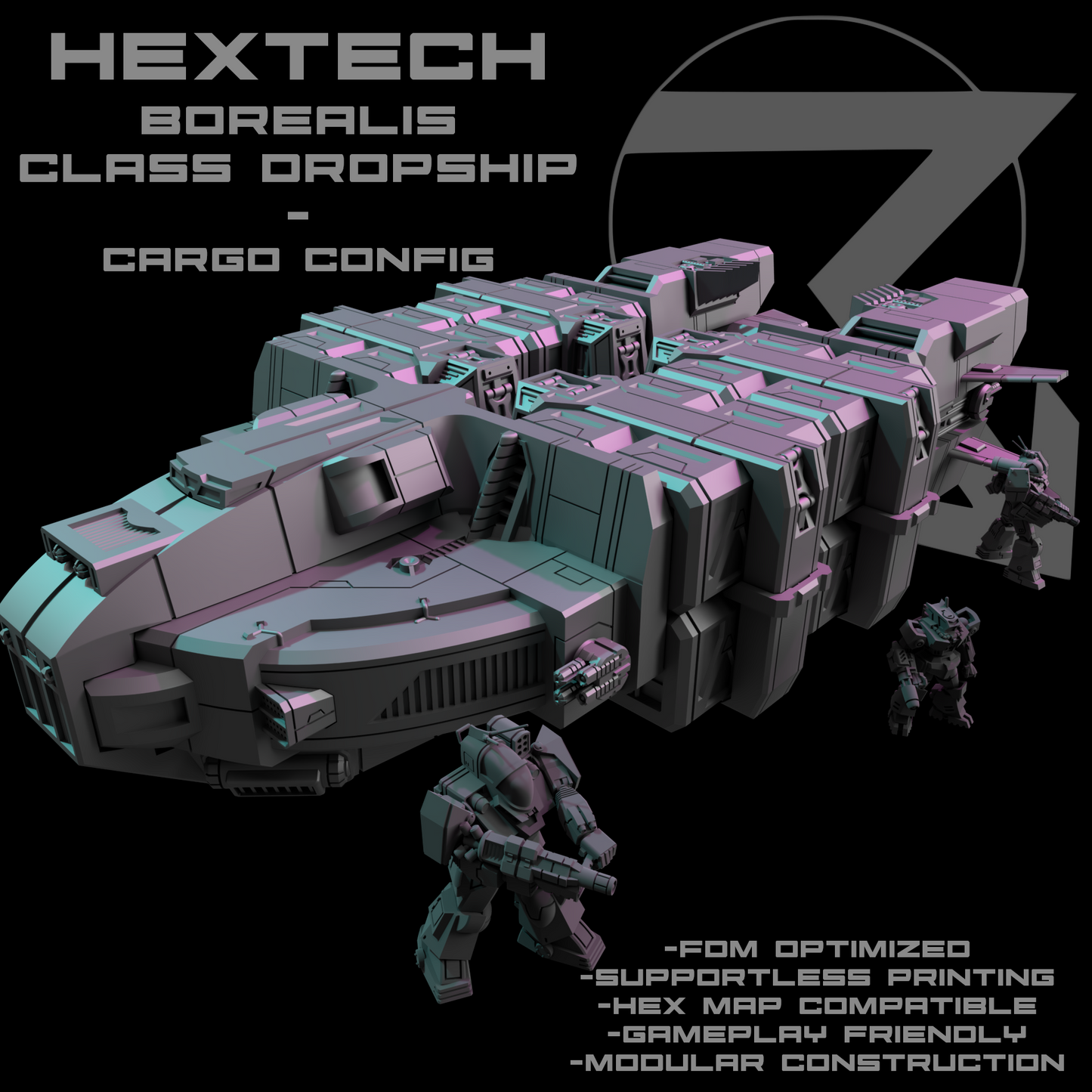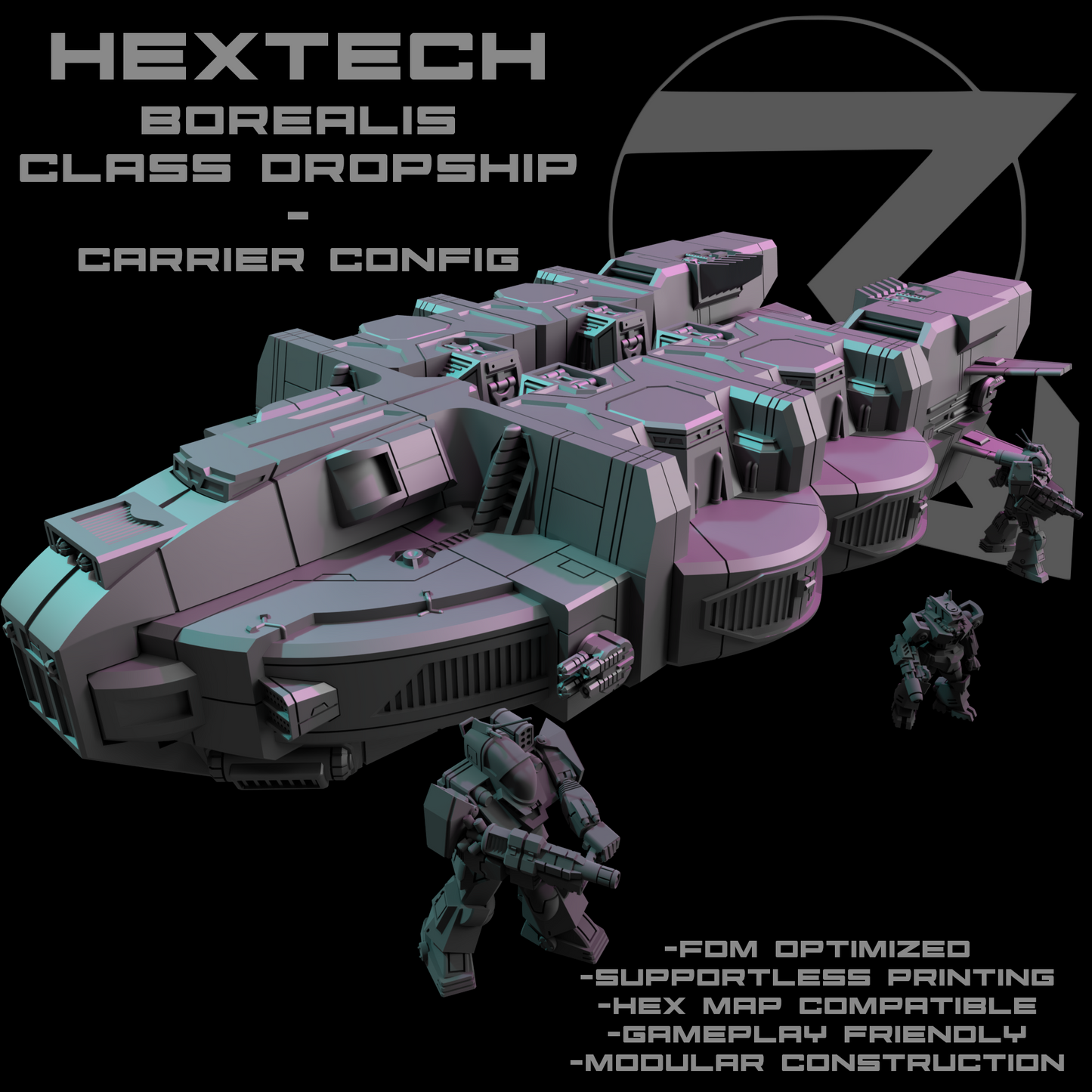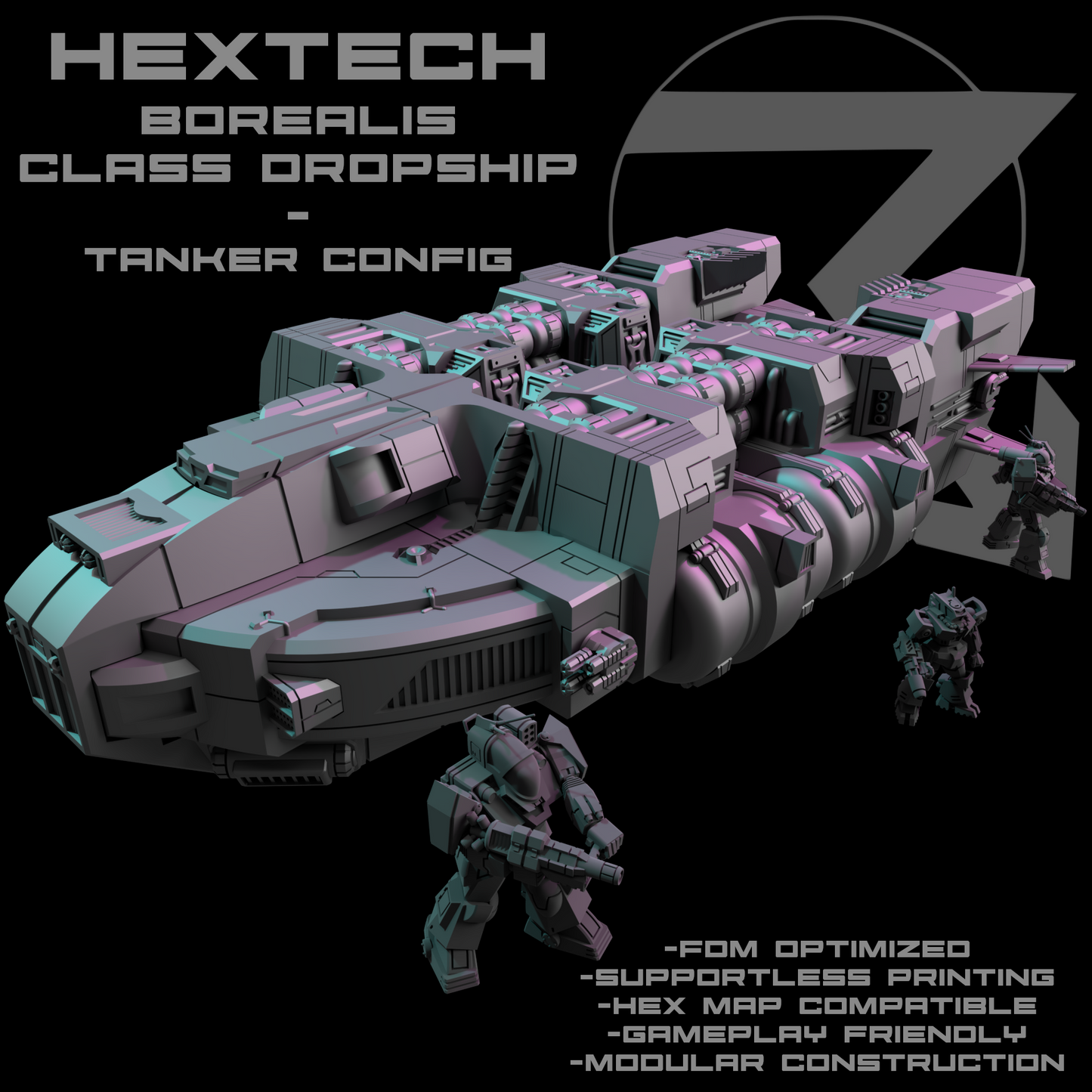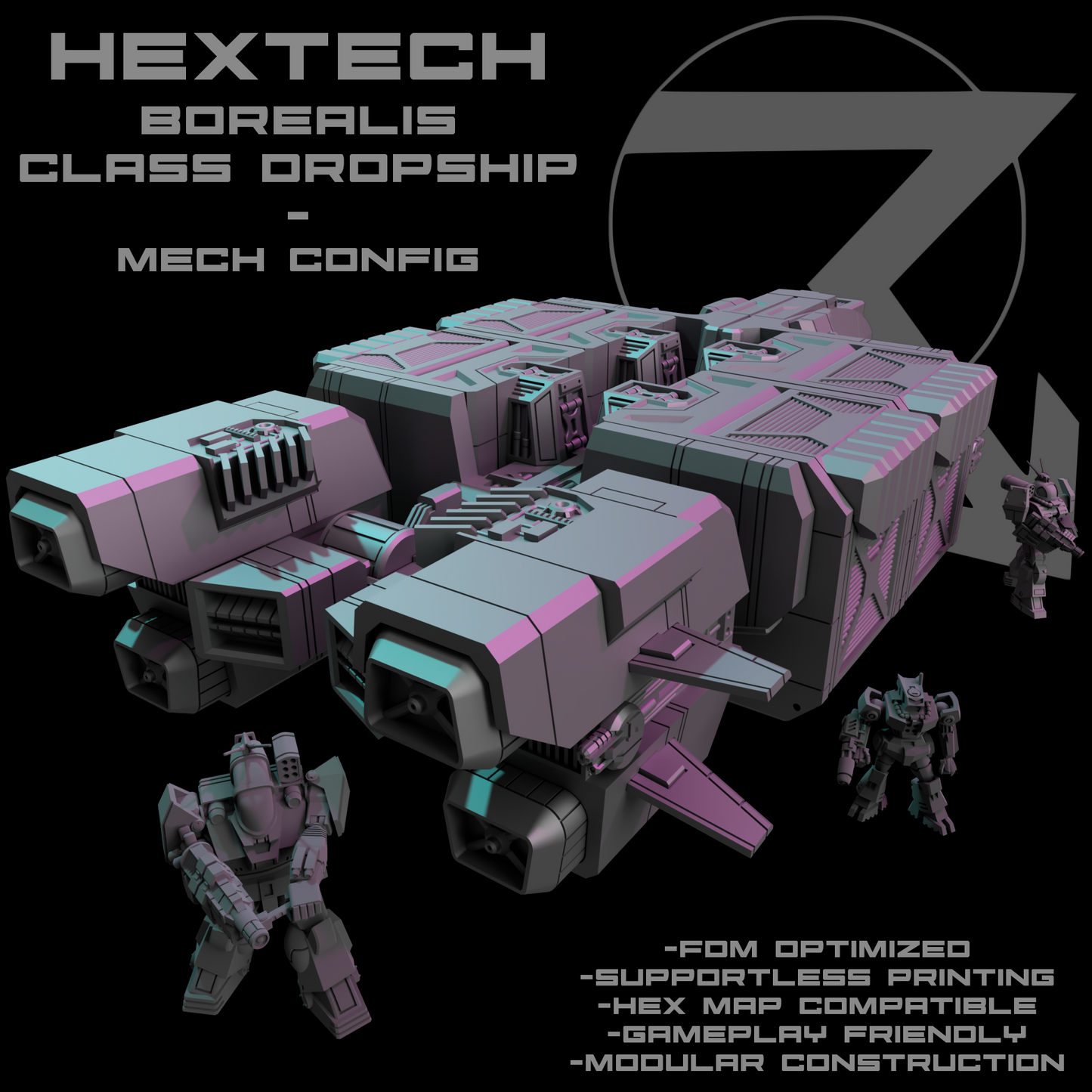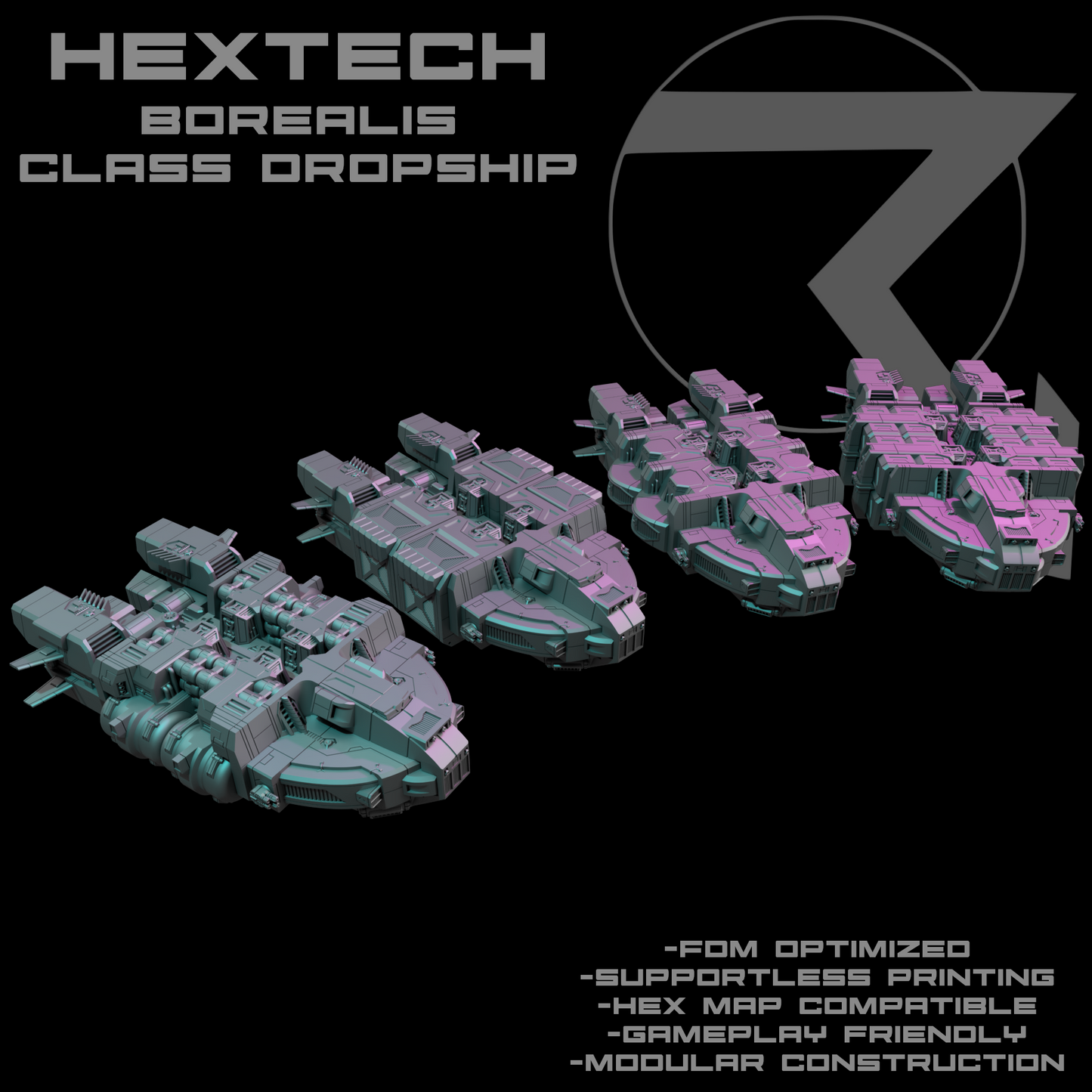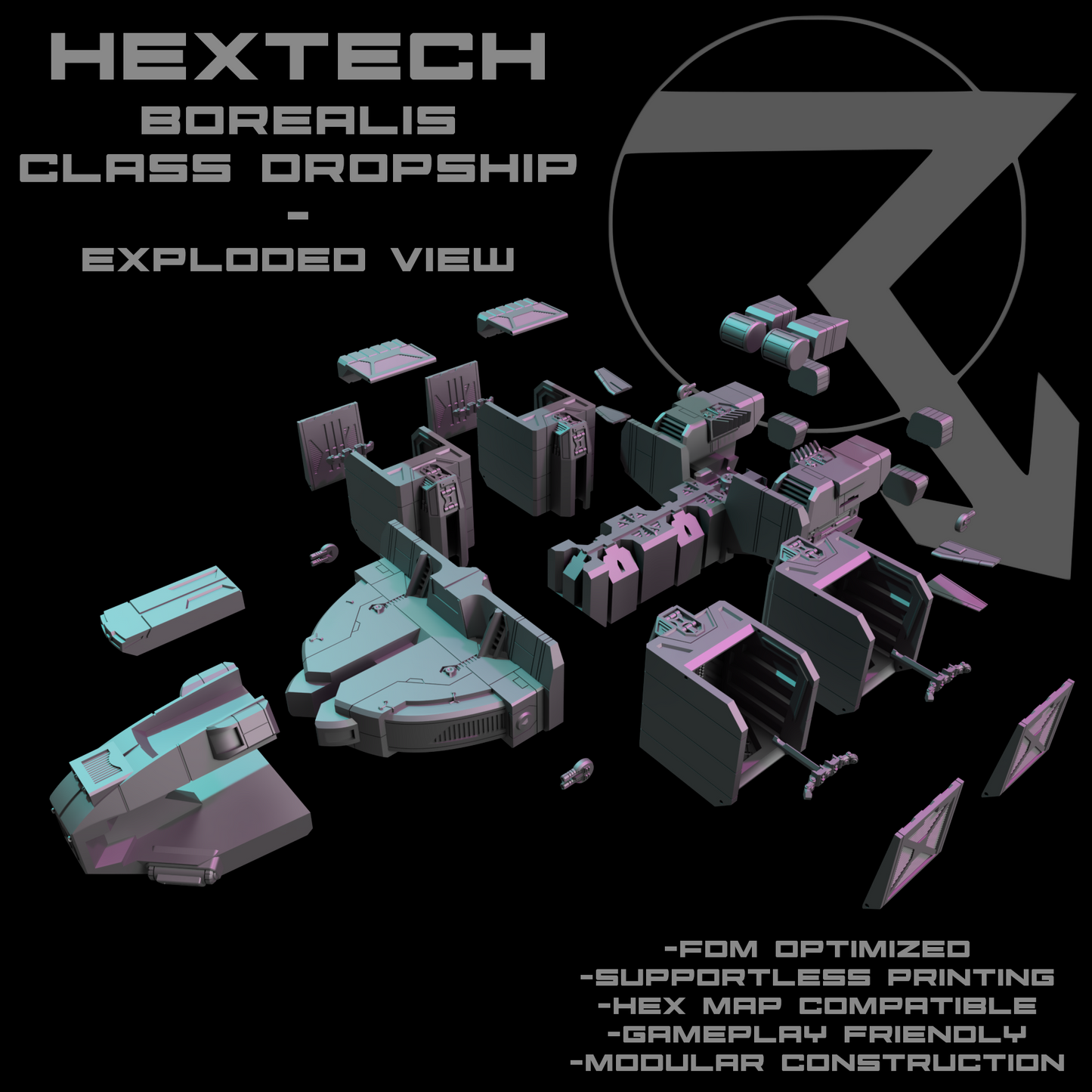 HEXTECH Features
FREE Sample Bundle

Download and try the HEXTECH Free Sample Bundle to get a taste of the system before you buy.

Check it out

Easy-to-Print

The entire HEXTECH line is specifically designed to print easily, and to fit on the most common consumer grade FDM printers.

All pieces are tested on a 220x220mm print bed (Creality Ender 3, Elegoo Neptune 2 and equivalent models)

HEXTECH Universal

The Universal base system was designed to give players the option of removing their terrain pieces from the HEXTECH base and using them in other gaming systems. Change formats on the fly without compromise!

Magnet Connections

Many HEXTECH files include sockets intended to fit 3x2mm (1/8"x1/16") neodymium magnets, allowing for modular connections. Taking the time to fit magnets (always check the polarity) will make it fast and easy to change up your game board.