Regular price
Sale price
$24.99 USD
Unit price
per
Sale
Sold out
 The HEXTECH Industrial Fluidworks set is a modular construction set designed to meet the chemical, fuel, or water processing and logistics needs of any size installation, from military bases to sprawling mega-cities.
Consisting of a series of storage tanks, subterranean pumps, processing plants and modular pipelines, this set includes everything you need to establish anything from a municipal water treatment system to an industrial fuel processing facility.

The Industrial Fluidworks Core Bundle includes all of the initial releases for the set. All of the Fluidworks structures feature magnet-friendly connection points for a network of pipelines, allowing for high capacity fluid transfer from one to the other and providing cover for military assets engaged in the region.
This bundle includes HEXTECH Universal features and Magnet Connections, read below for more information


Files Included:
Pipelines (Hexed and Universal Formats)
Storage Tanks (Small) (Hexed and Universal Formats)
Storage Tank (Large) (Hexed and Universal Formats)
Pressure Tower (Hexed and Universal Formats)
Pump Station (Hexed and Universal Formats)
Processing Plant (Hexed and Universal Formats)
HEXTECH Universal hex bases for all above files
Share
View full details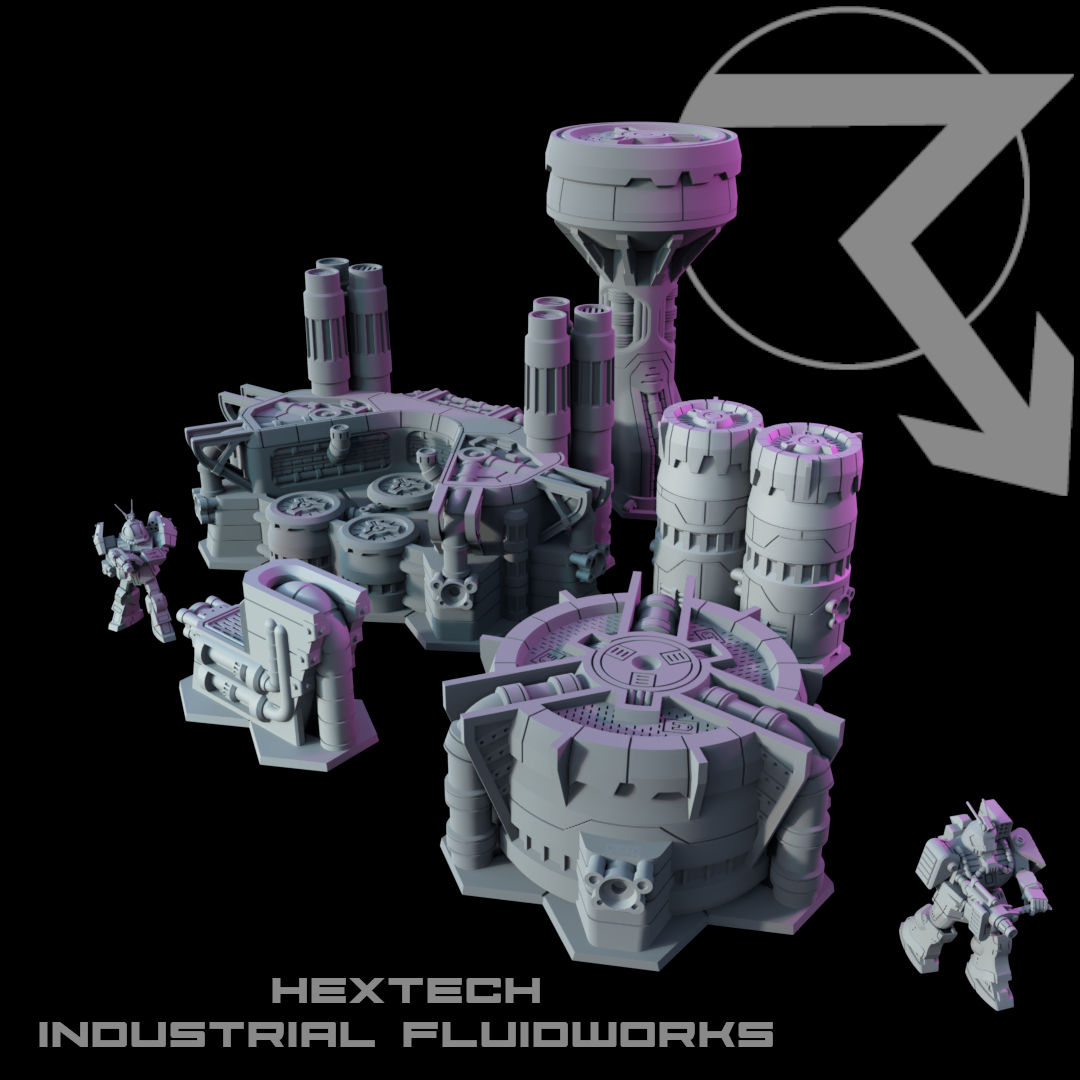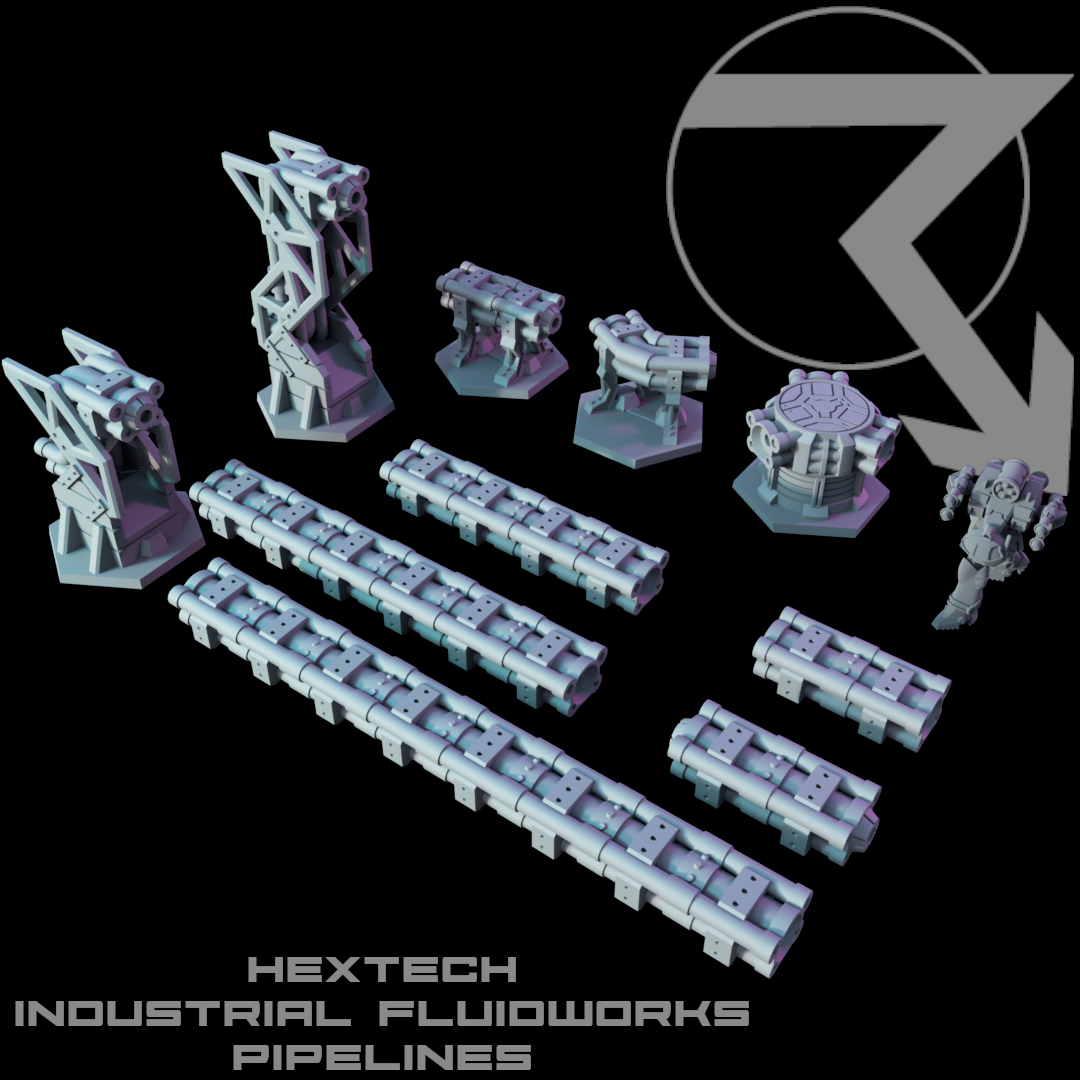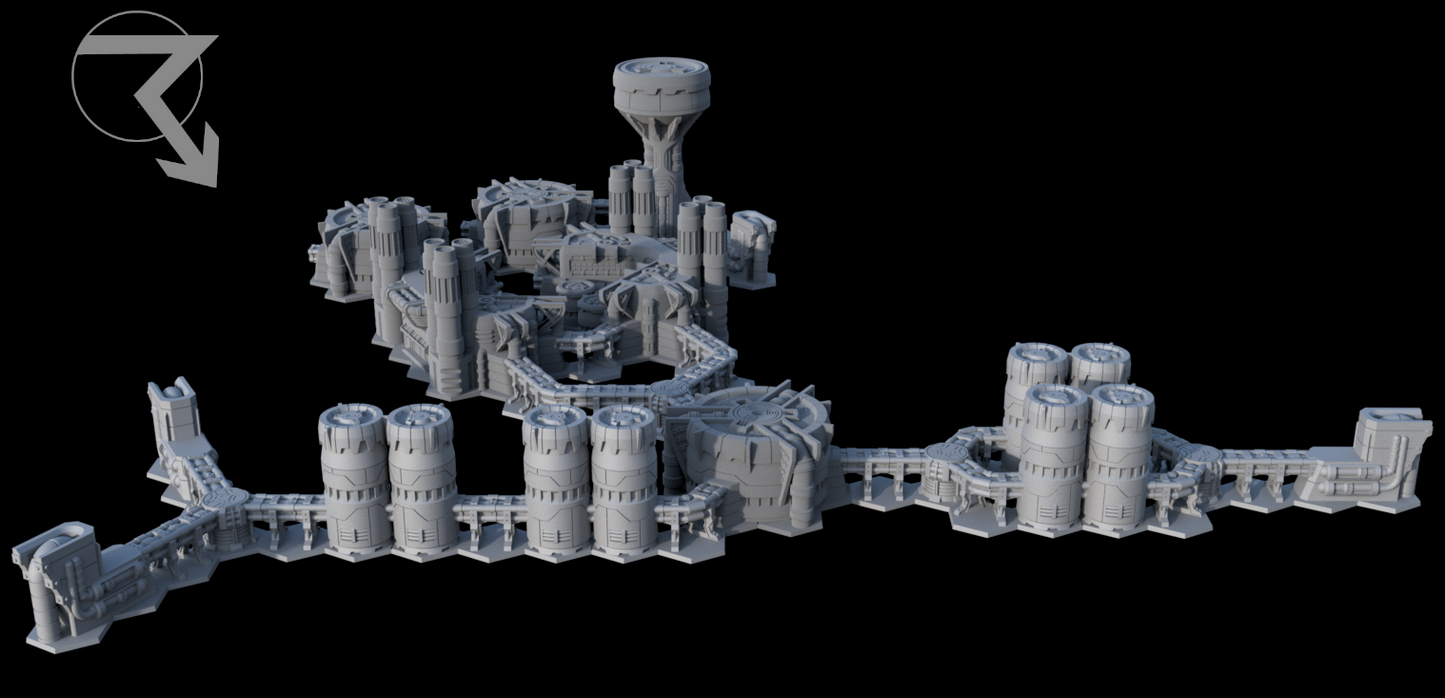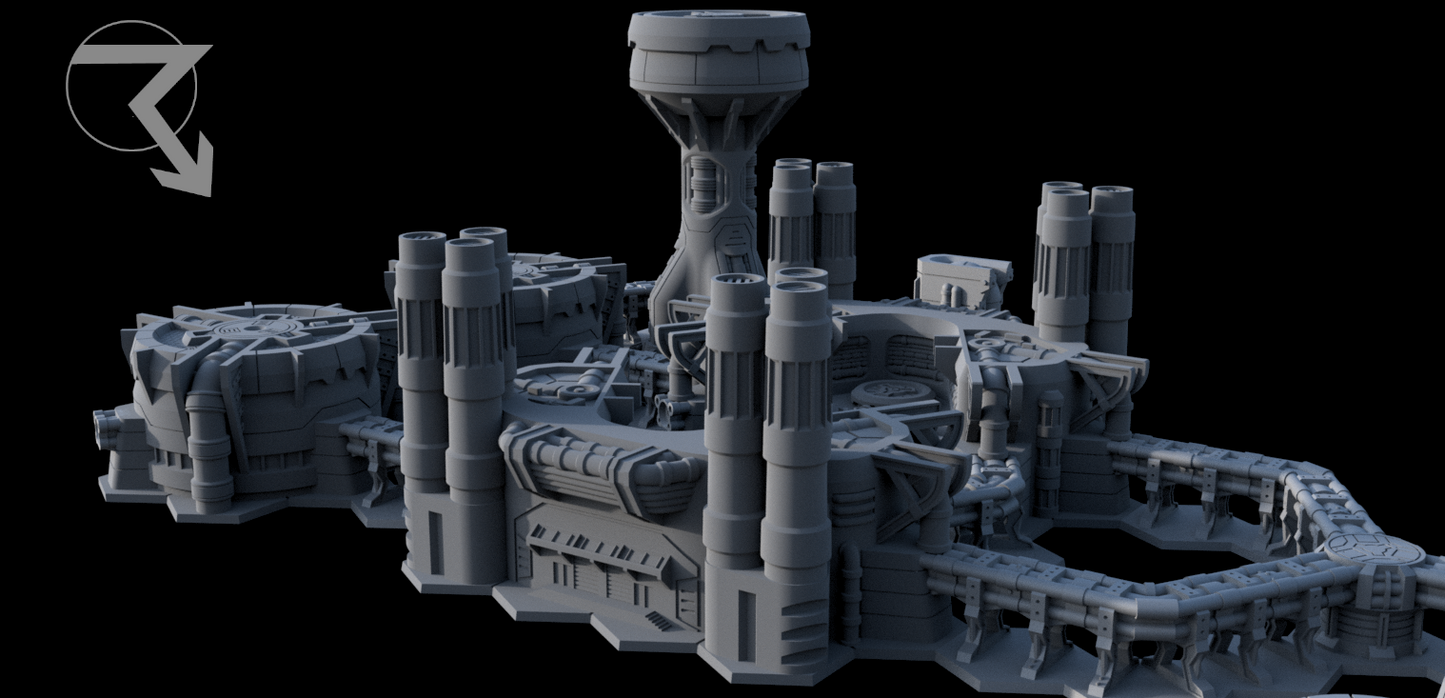 HEXTECH Features
FREE Sample Bundle

Download and try the HEXTECH Free Sample Bundle to get a taste of the system before you buy.

Check it out

Easy-to-Print

The entire HEXTECH line is specifically designed to print easily, and to fit on the most common consumer grade FDM printers.

All pieces are tested on a 220x220mm print bed (Creality Ender 3, Elegoo Neptune 2 and equivalent models)

HEXTECH Universal

The Universal base system was designed to give players the option of removing their terrain pieces from the HEXTECH base and using them in other gaming systems. Change formats on the fly without compromise!

Magnet Connections

Many HEXTECH files include sockets intended to fit 3x2mm (1/8"x1/16") neodymium magnets, allowing for modular connections. Taking the time to fit magnets (always check the polarity) will make it fast and easy to change up your game board.