Regular price
Sale price
$24.99 USD
Unit price
per
Sale
Sold out
Throughout human history, the frontier has been a place of danger and opportunity in equal measure. Those hardy few willing to brave the hazards of the unknown stand to stake their claim and reap untold rewards.

Making this possible as mankind extends across the stars, Farpoint Colony is a modular series of environmentally sealed structures making settlement possible in even the least habitable atmospheres. With reinforced outer skins, self-contained life support systems, and a series of fully-contained walkways allowing personnel to traverse the length of the colony without bulky environment suits, Farpoint is truly the ragged fringe of civilization.

Consisting of a series of FDM-optimized structures with magnet-friendly module sockets and resin-optimized modules designed to specialize each structure to a variety of tasks. The Farpoint Colony set is endlessly modular and customizable, allowing you to build a massive variety of 6mm tables using the same pieces.

Files which are designed with resin printing in mind are provided with pre-supported versions.

Files Included:


Central Administration Building (FDM Optimized)
Heavy Equipment Shed (FDM Optimized)
Industrial Landing Pad (FDM Optimized)
Life Support Unit (FDM Optimized)
Vehicle Port (FDM Optimized)
Multi-Purpose Unit, Small (FDM Optimized)
Multi-Purpose Unit, Medium (FDM Optimized)
Multi-Purpose Unit, Large (FDM Optimized)
Individual Habitation Unit (FDM Optimized)
Structure Modules:

Elevator (Resin or FDM)
Footbridge Short (Resin or FDM)
Footbridge Long (Resin or FDM)
Atmosphere Intake Cowling (Resin or FDM)
Observation Deck (Resin or FDM)
Multipurpose Storage Unit (Resin or FDM)
Ventilation Fan (Resin only)
Sensor Blister (Resin only)
Transmitter Array (Resin only)
Footbridge Collapsed (Resin only)
Footbridge Exploded (Resin only)
Share
View full details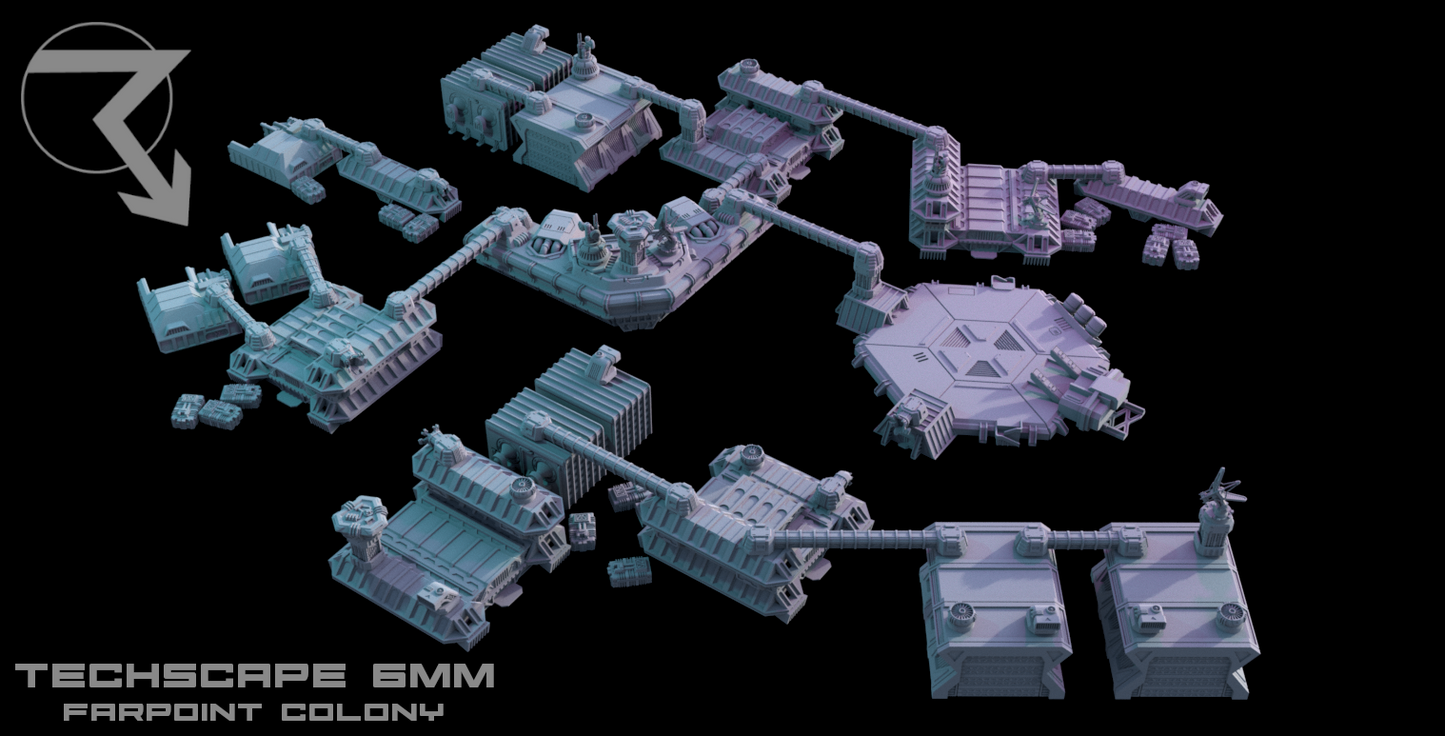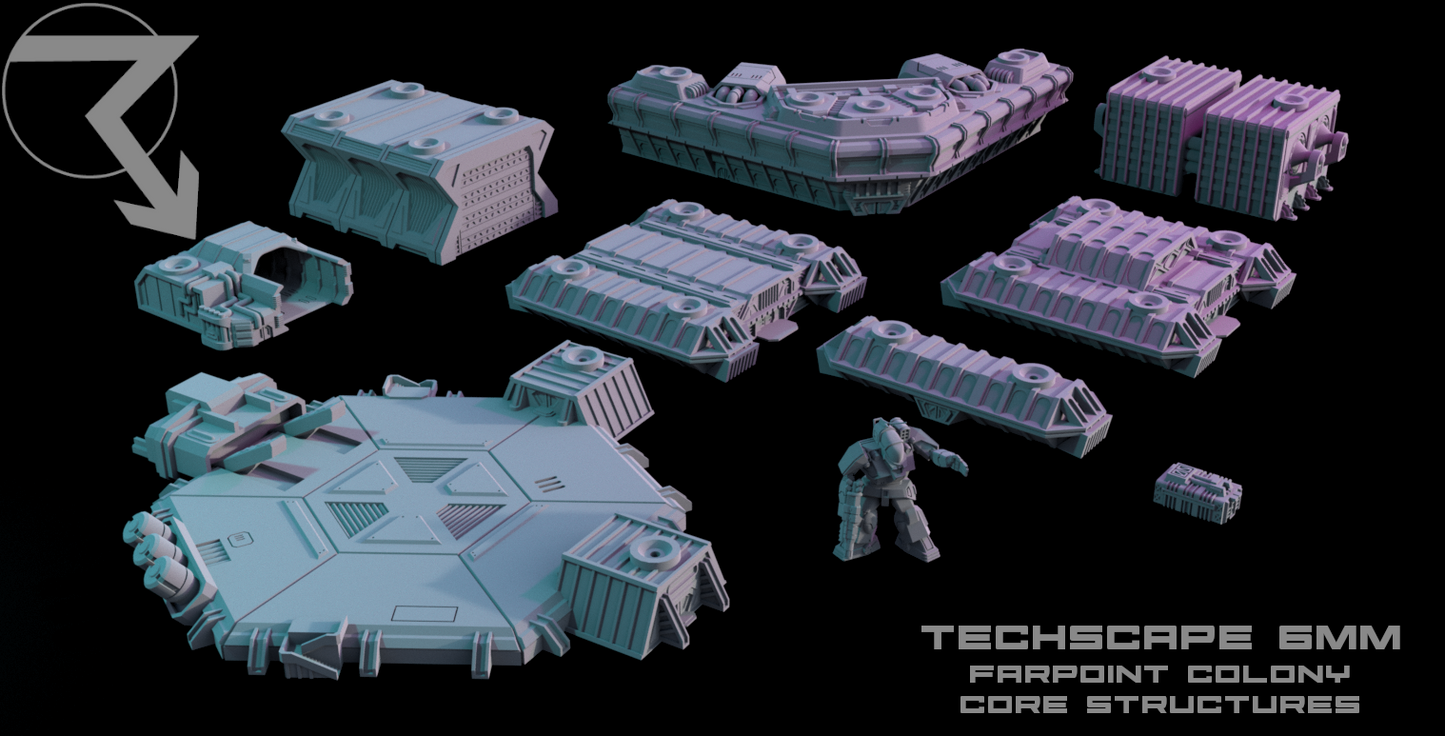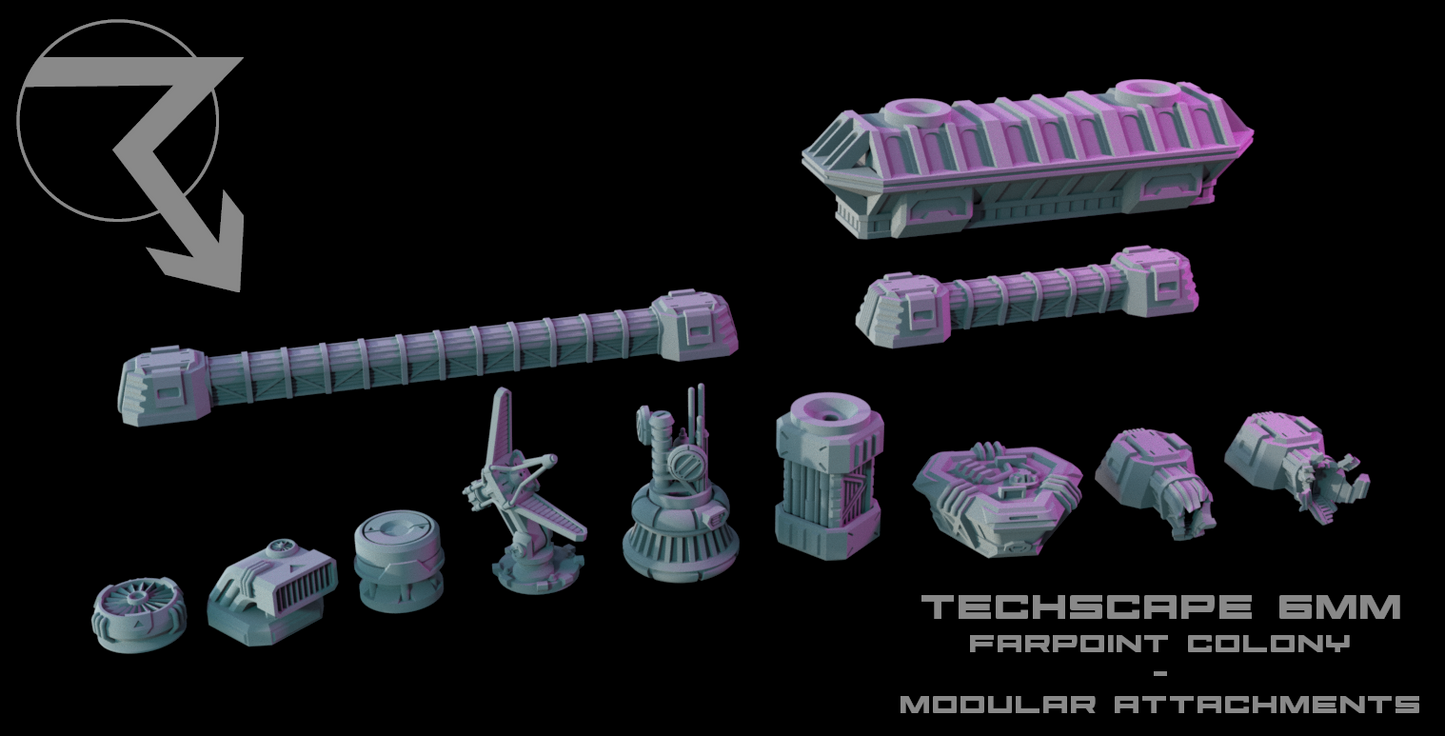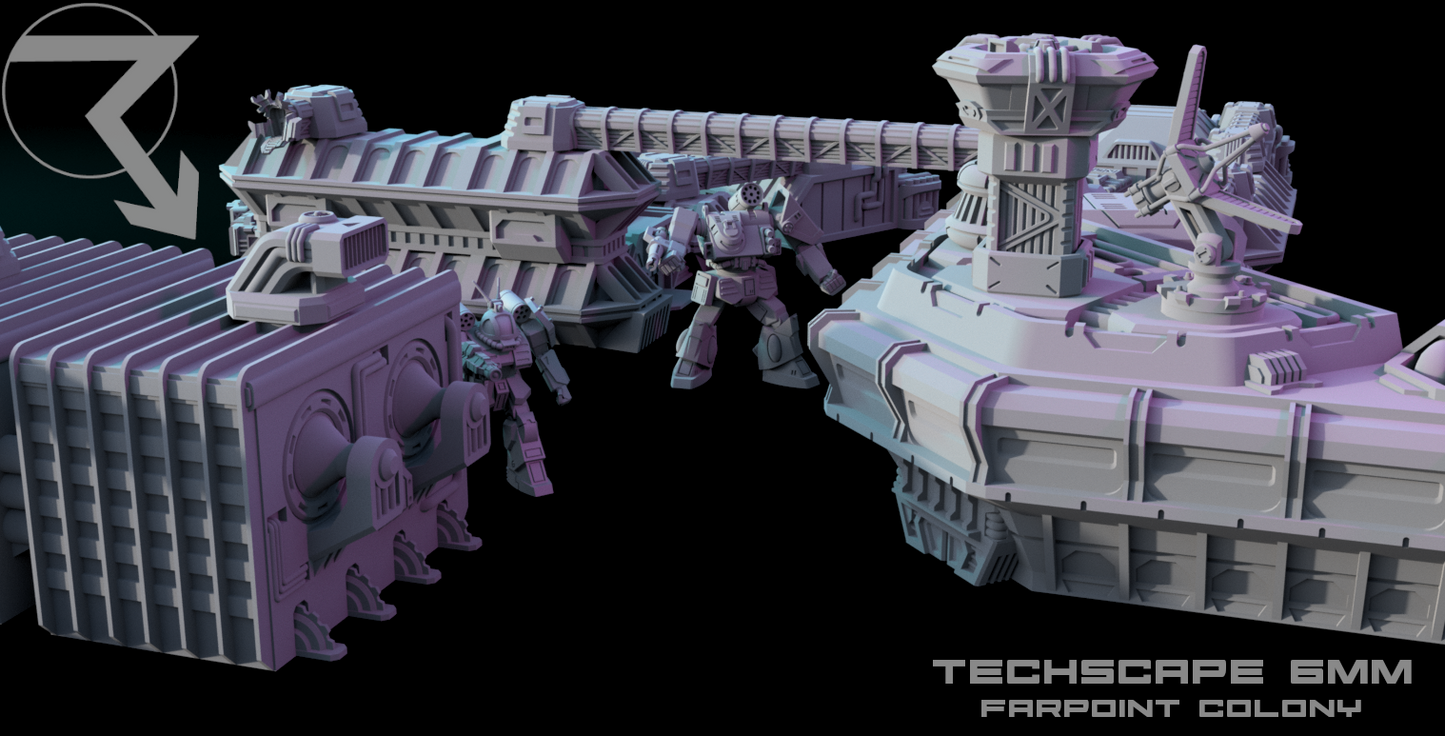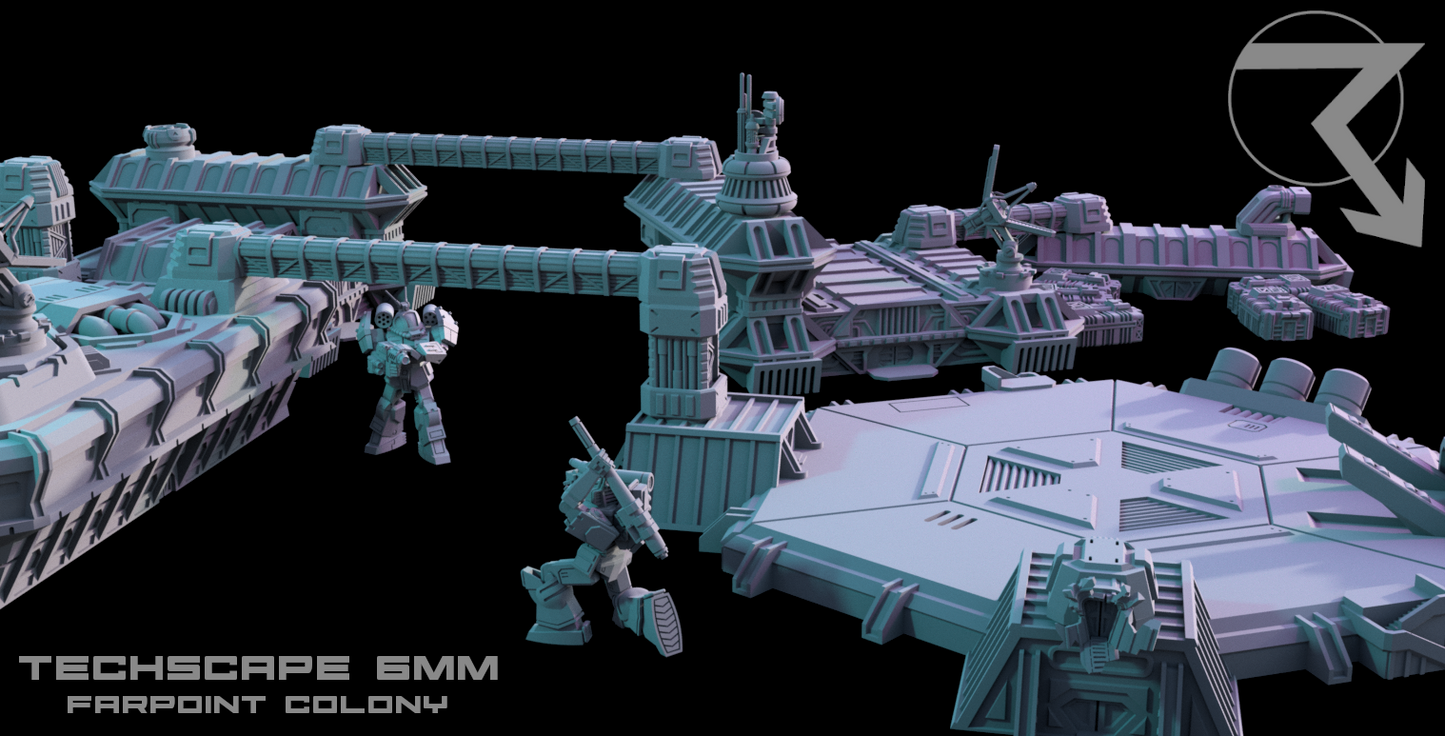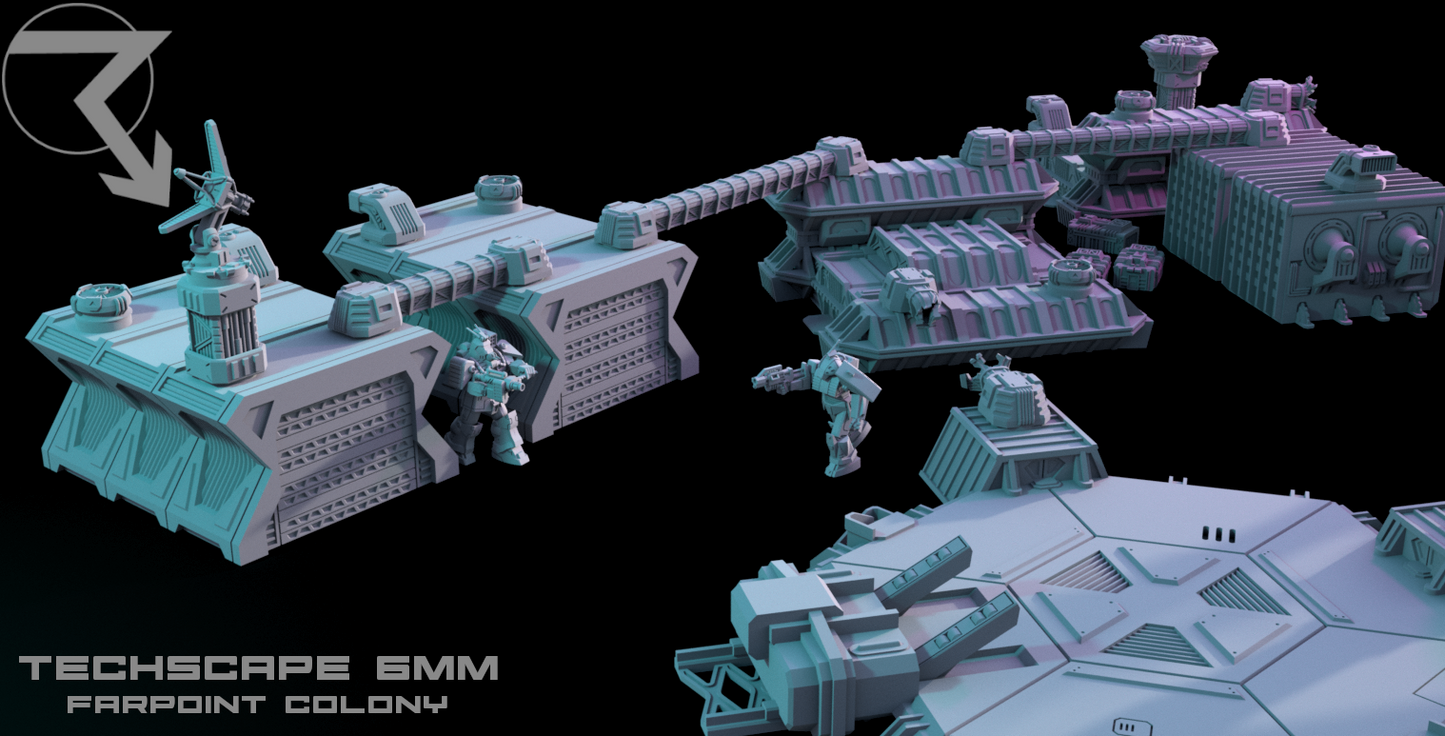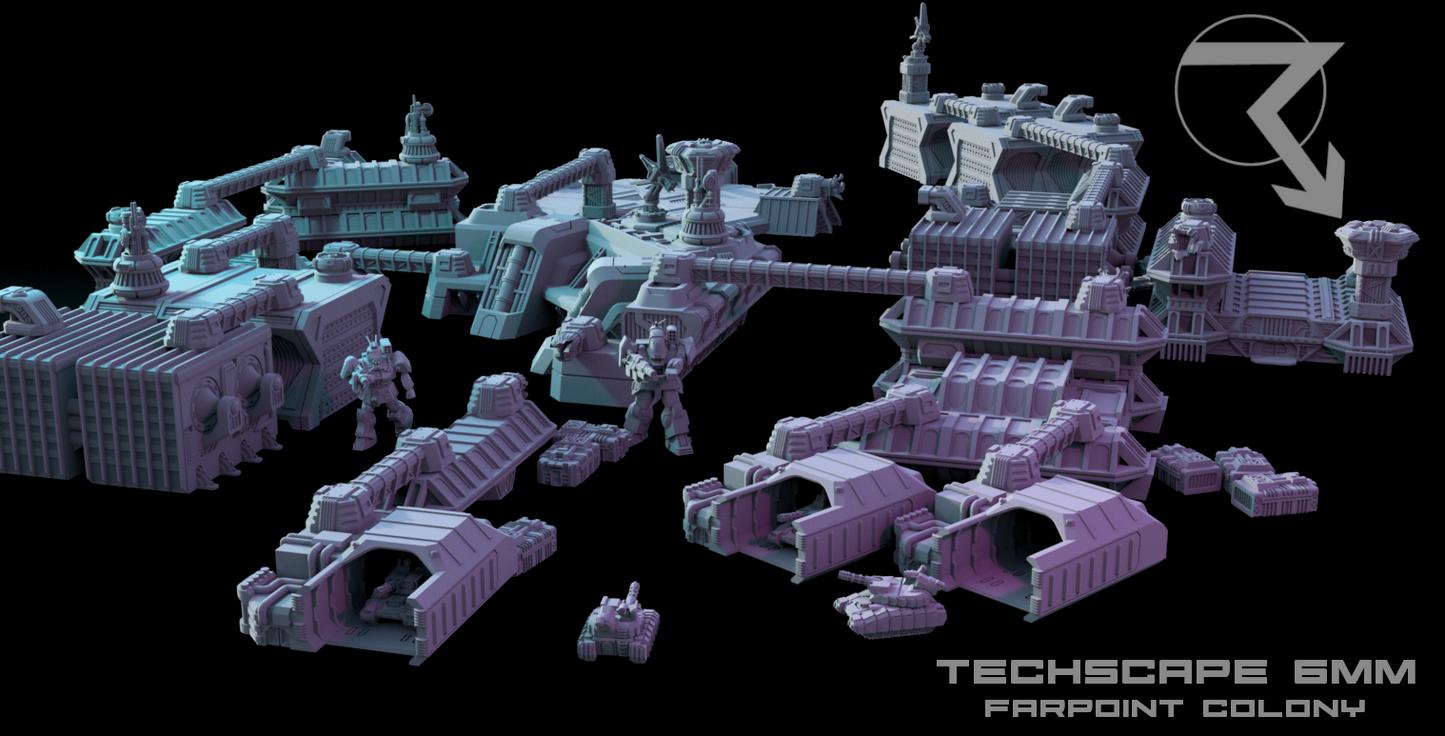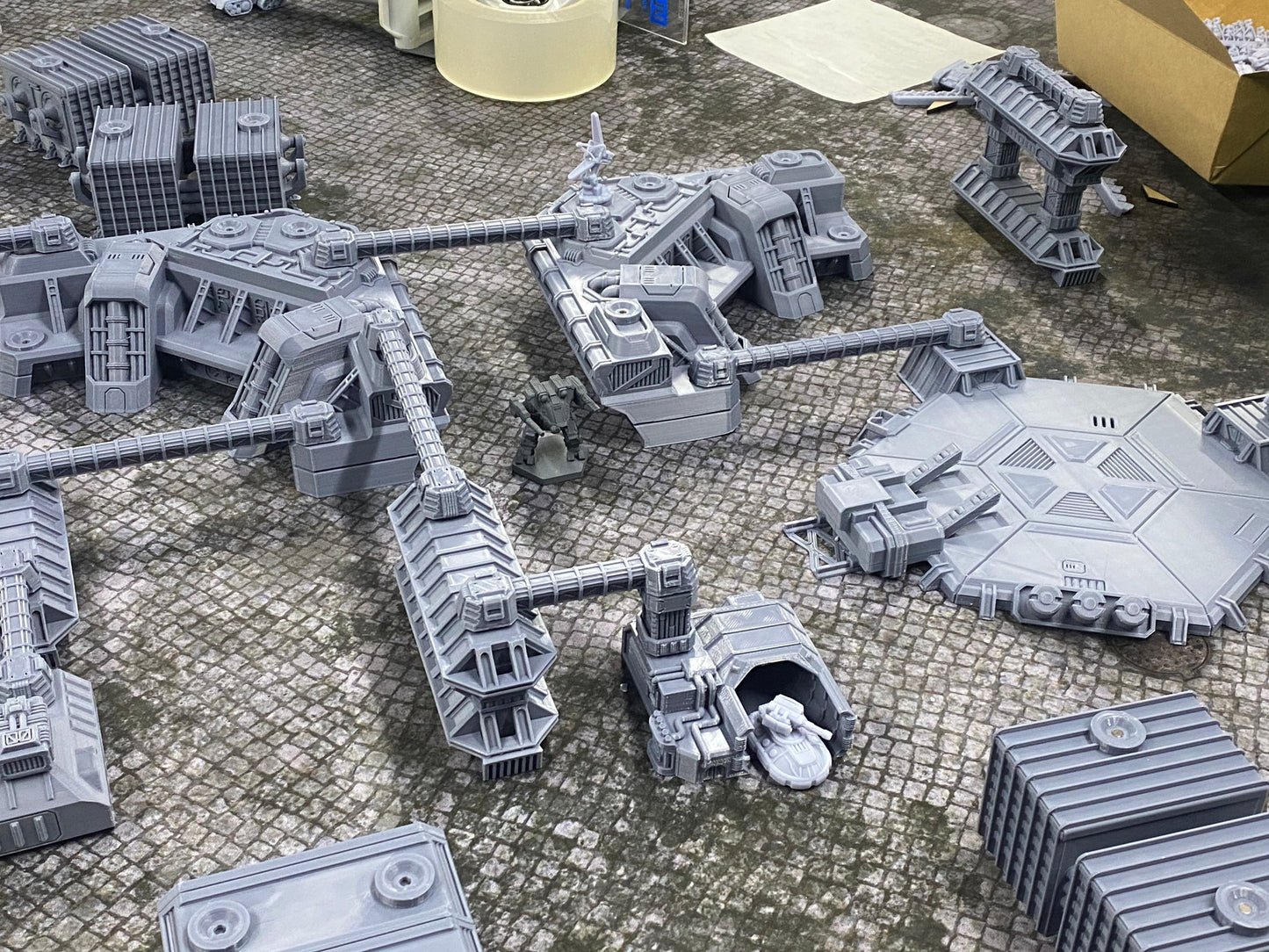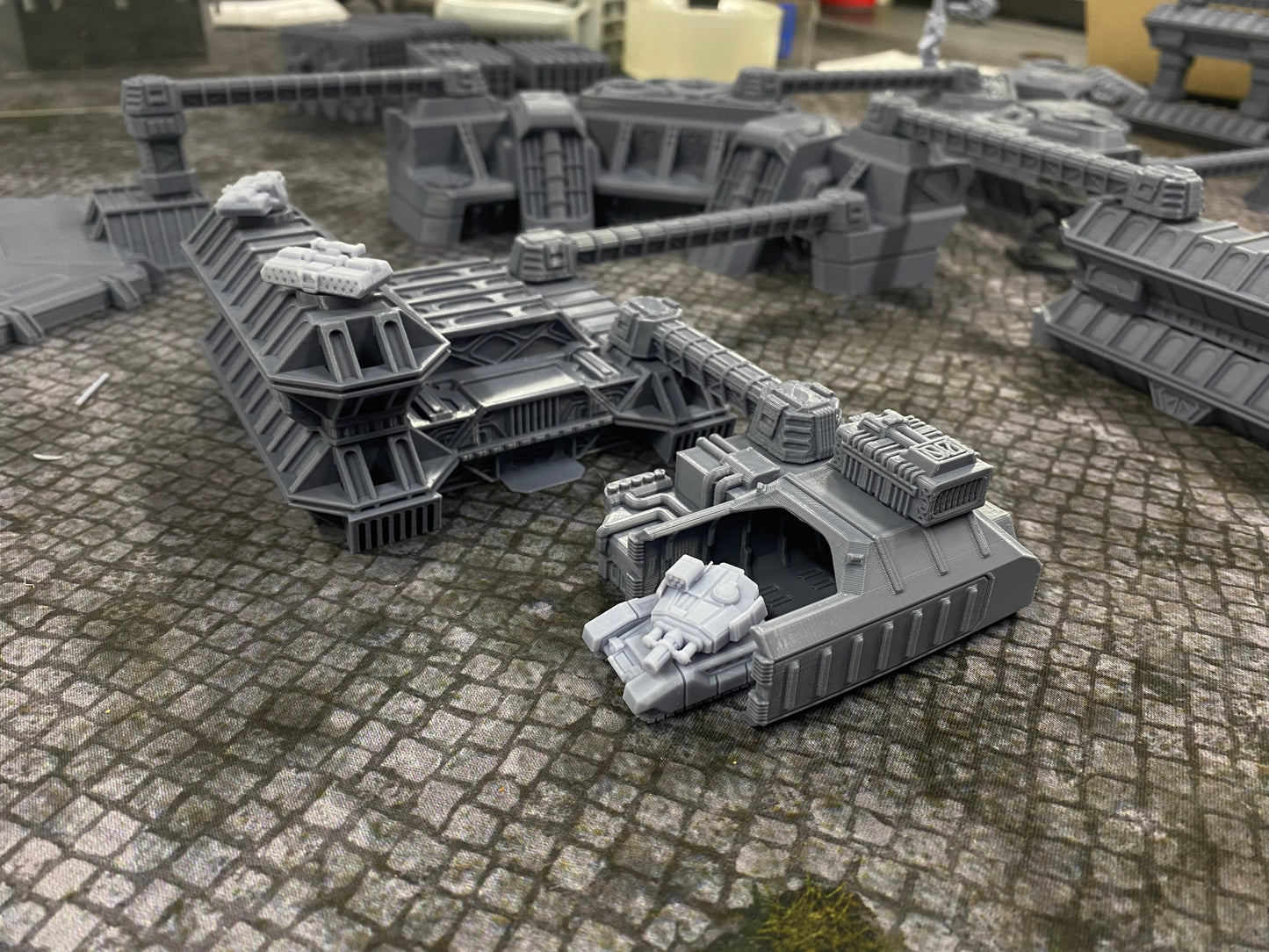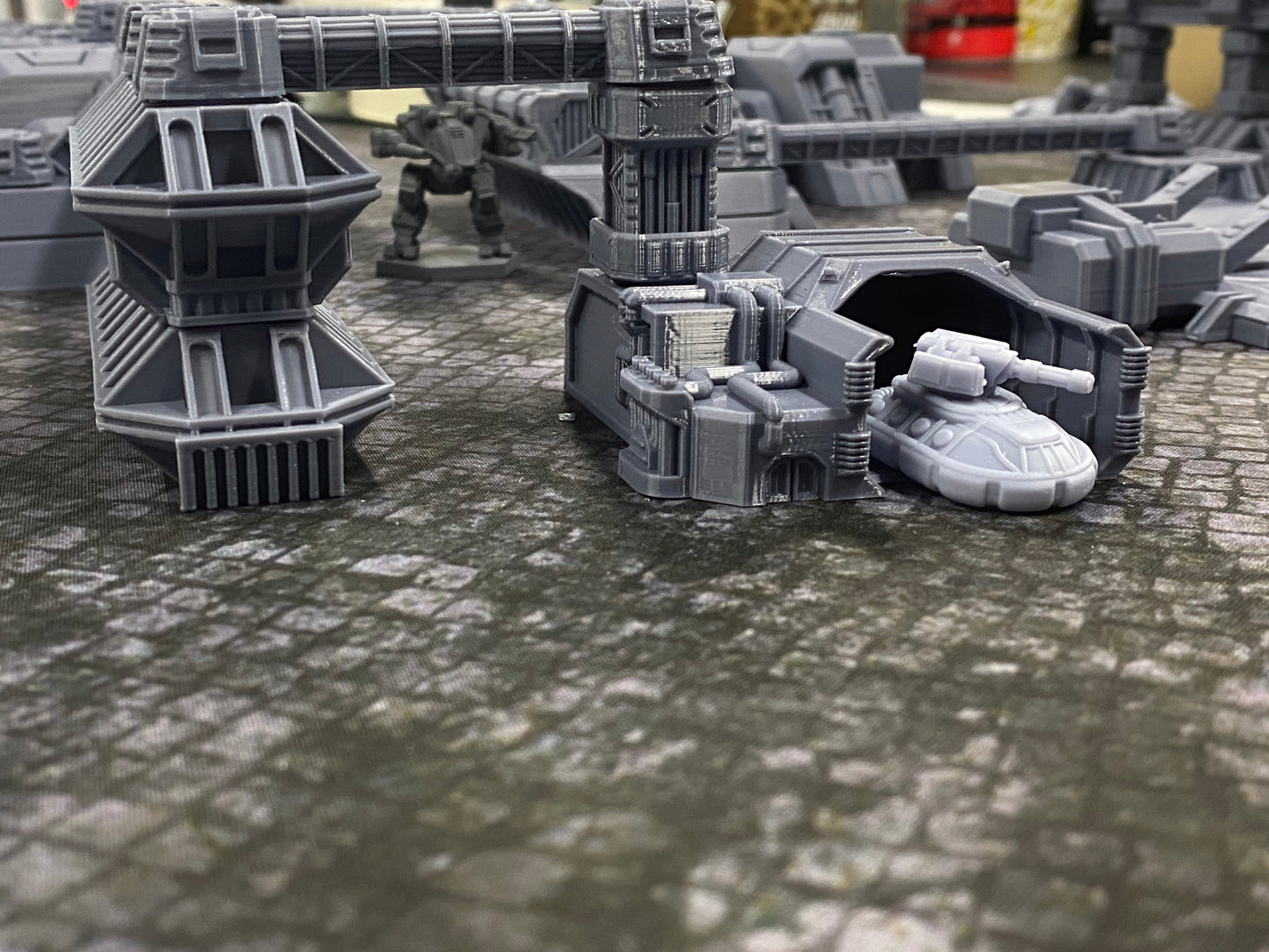 Features
Durable and Rugged

Personally I like to take my terrain to conventions or my local FLGS, but that demands rugged and robust designs. TECHSCAPE is made to stand up to being quickly packed, hauled, and moved without falling apart!

Supportless FDM Printing

TECHSCAPE is carefully engineered in as many cases as possible to provide headache free supportless printing on Ender 3 equivalent consumer printers. Files only require supports when noted. Print aid tabs may sometimes need to be removed after printing.

Macro-Modular Construction

TECHSCAPE files are designed to provide maximum variety without needing a spreadsheet to plan your battlefield. Mix and match modular components into numerous configurations to bring tactical depth to your games!