Regular price
Sale price
$24.99 USD
Unit price
per
Sale
Sold out
The Techscape Concrete Jungle is a modular city infrastructure system for laying out a series of roads and city blocks on your 6mm urban tabletop.

Consisting of a series of two and four lane surface roads and a raised six lane highway system, the lengths and angles of the included pieces integrate with the City Blocks to provide a foundation for your city structures.

The perfect companion for the HEXTECH - Trinity City Universal structures to create a tabletop of towering structures and clustered towers.


Files Included:
(Bundle includes all listed files)
City Streets

Two Lanes

Straight Full, Half, and 3/4 Length
90 Degree Corner
Intersection, T and X
Inline Parking Lot
Dead End

Four Lanes

Straight Full and Half Length
90 Degree Corner
60 Degree Curve
Intersection, T and X
Straight with Bus Stop
Parking Lot End
Tunnel Entrance End

Two/Four Lane Transitions

Straight Transition
T Intersection
X Intersection

City Blocks

Block Center Tile
Block Corner Tile
Block Edge Tile
Block Edge w/ Four Lane Tunnel Entrance
Trinity Plaza w/ Four Lane Y Split

Flyover Highway

Highway Ramp (Multi-part assembly)
Highway Straight Section (Two Part)
Highway 60 Degree Curved Section (Two Part)
Highway 45 Degree Curved Section
Highway Table End
Highway Support Strut
Share
View full details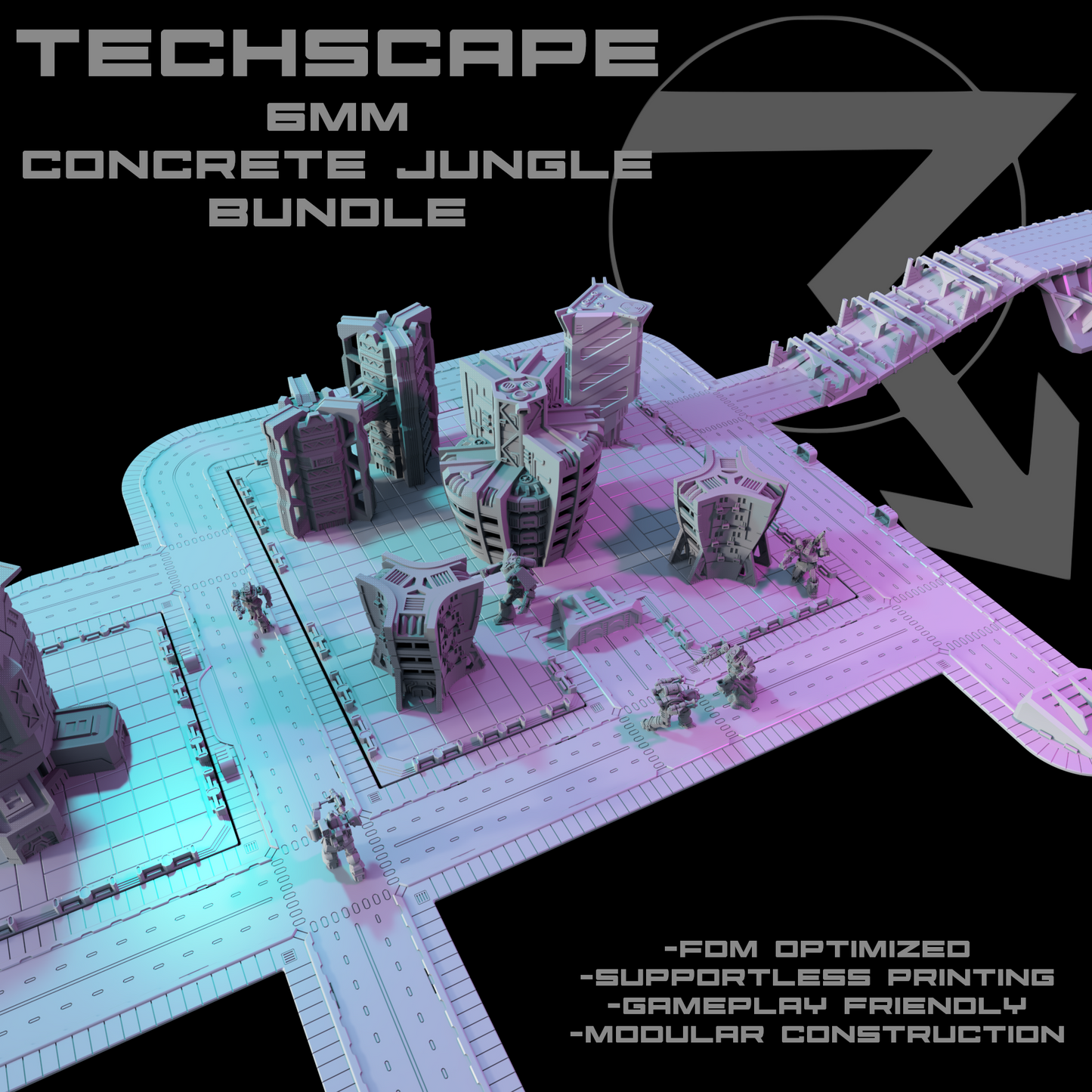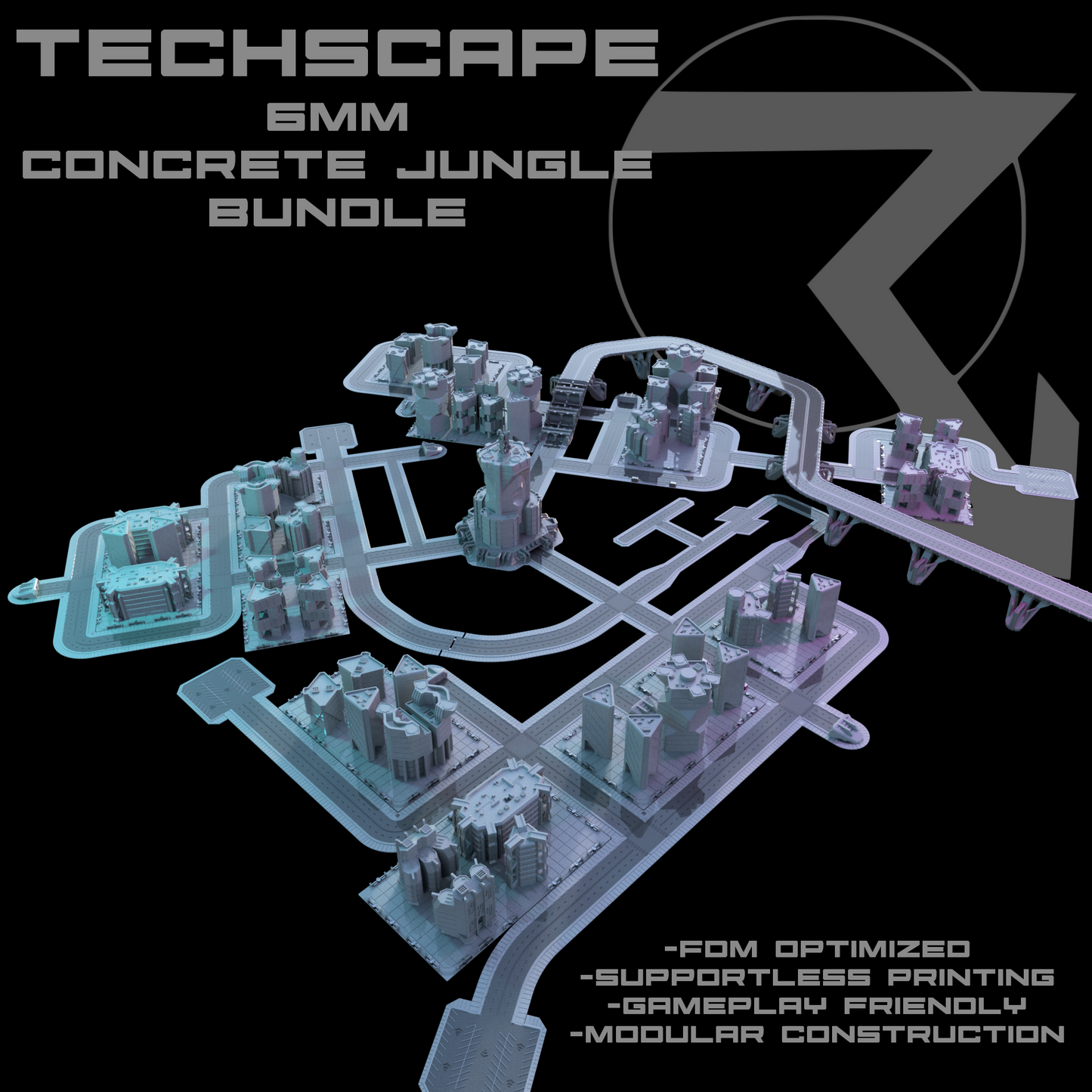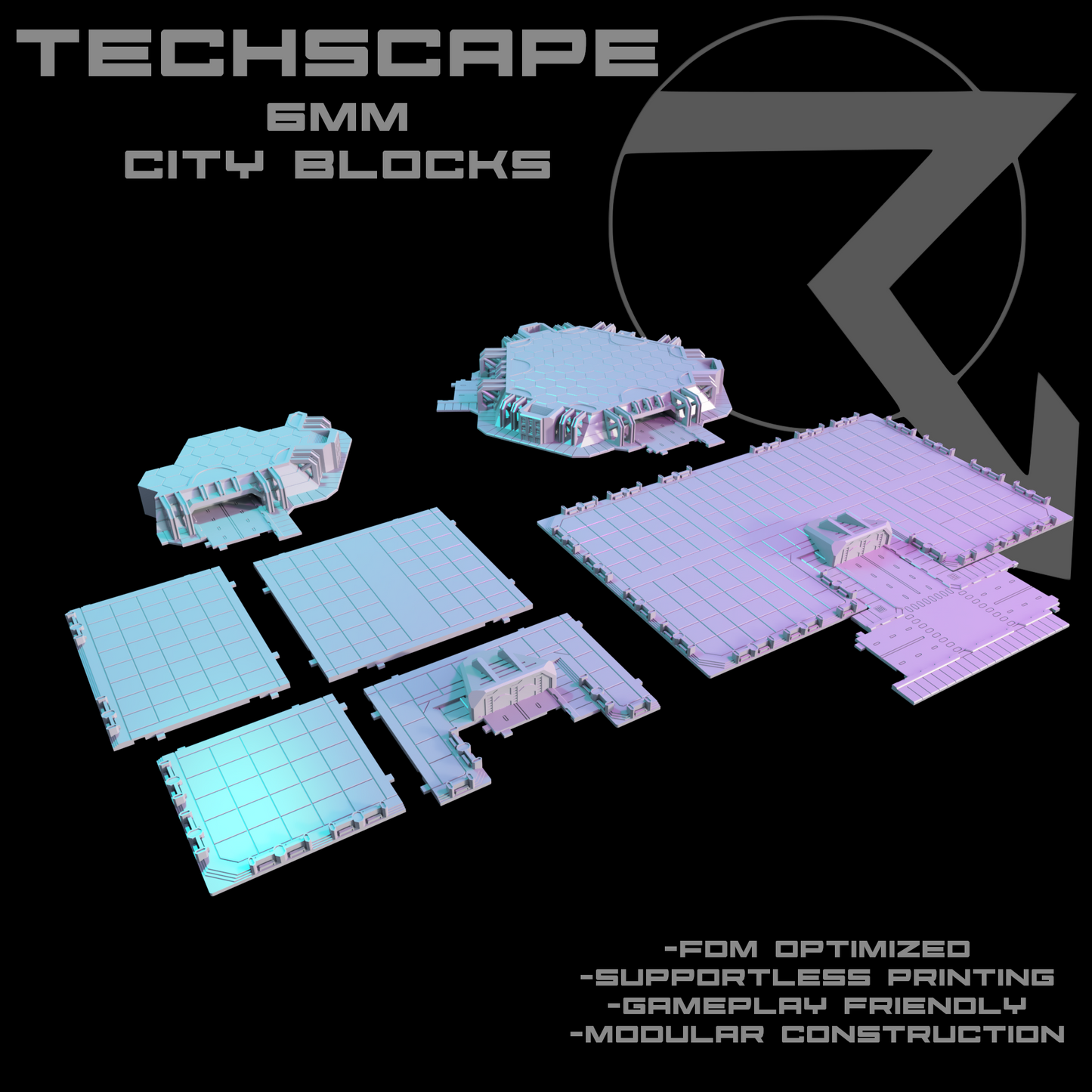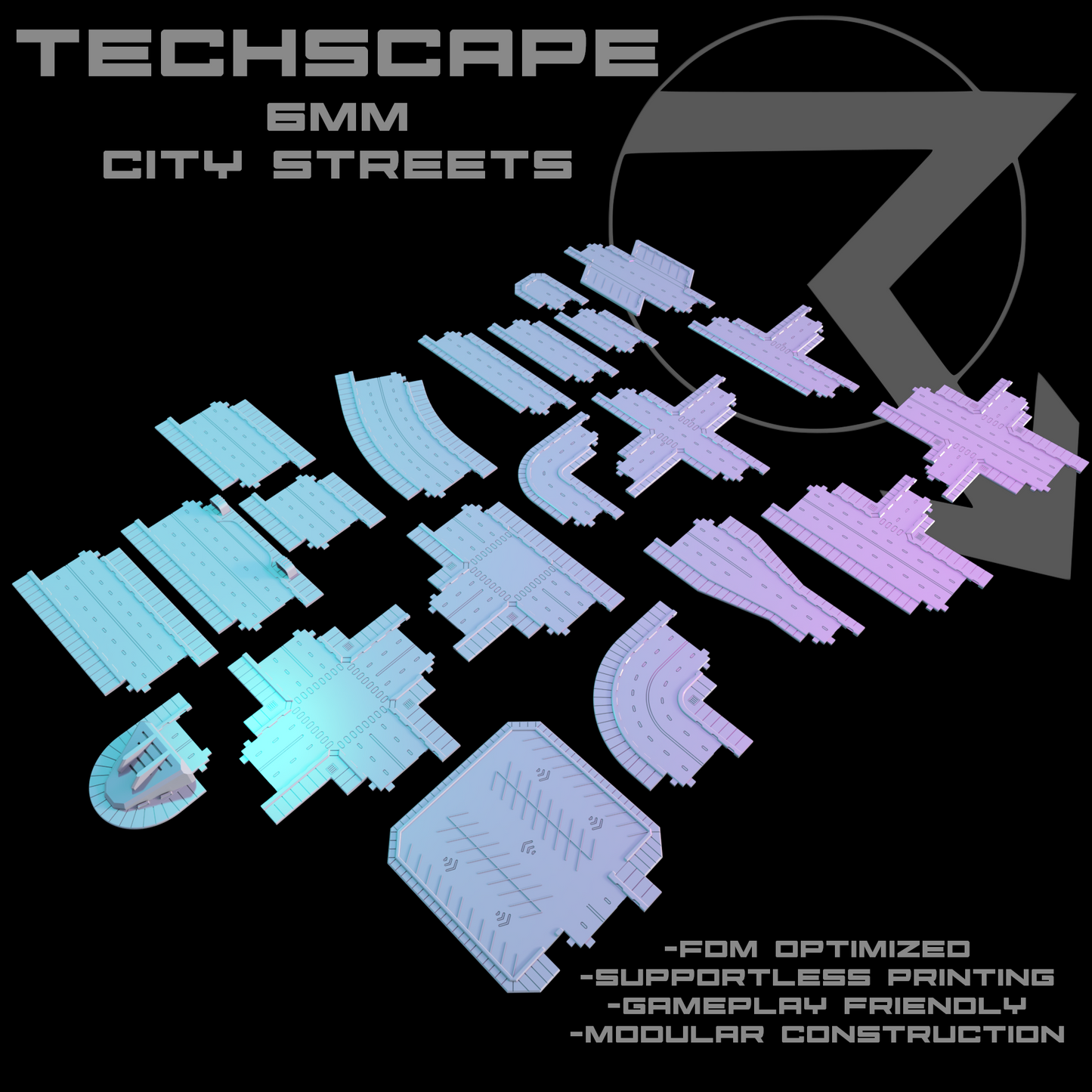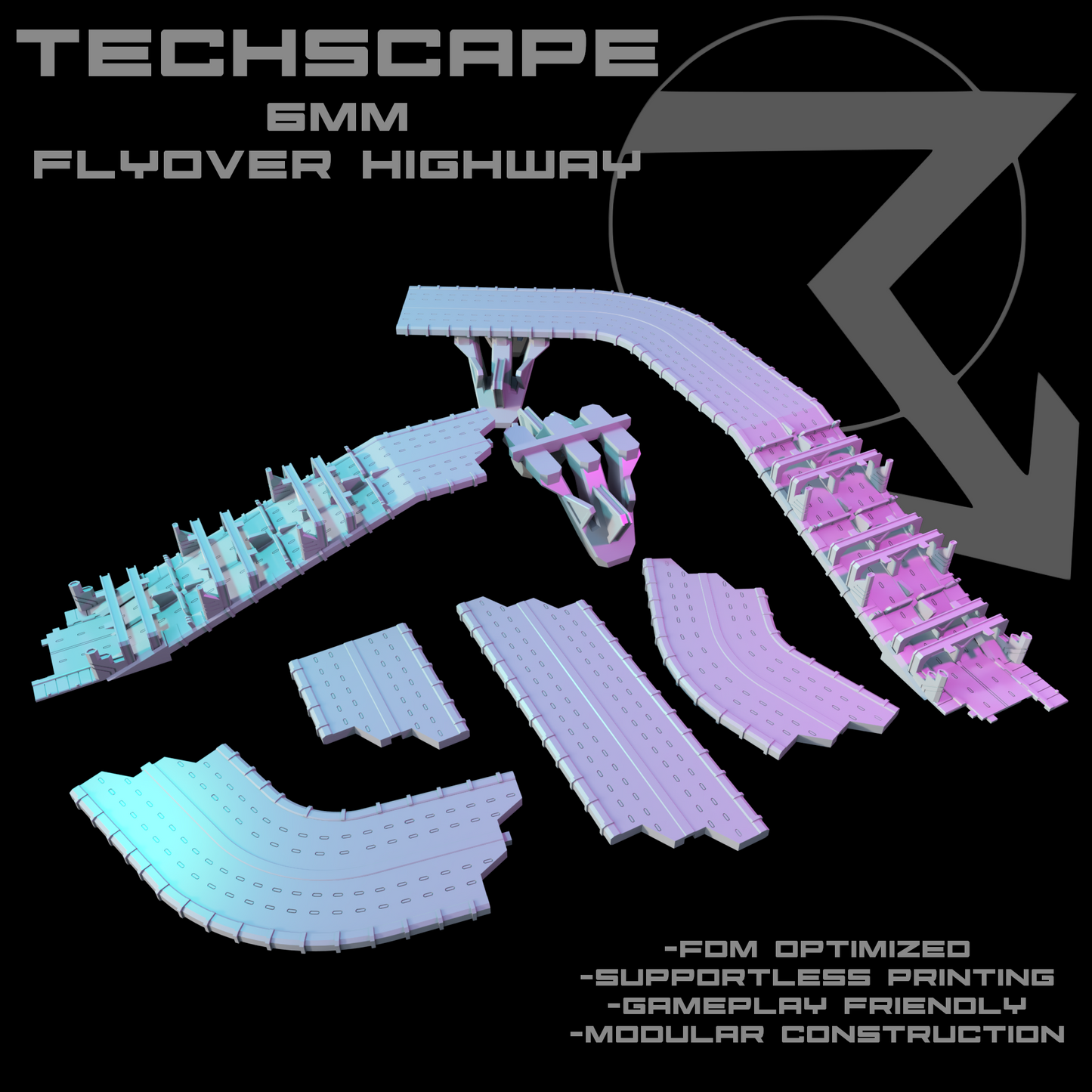 Features
Durable and Rugged

Personally I like to take my terrain to conventions or my local FLGS, but that demands rugged and robust designs. TECHSCAPE is made to stand up to being quickly packed, hauled, and moved without falling apart!

Supportless FDM Printing

TECHSCAPE is carefully engineered in as many cases as possible to provide headache free supportless printing on Ender 3 equivalent consumer printers. Files only require supports when noted. Print aid tabs may sometimes need to be removed after printing.

Macro-Modular Construction

TECHSCAPE files are designed to provide maximum variety without needing a spreadsheet to plan your battlefield. Mix and match modular components into numerous configurations to bring tactical depth to your games!