Regular price
Sale price
$24.99 USD
Unit price
per
Sale
Sold out
Techscape Terrain is carefully designed to provide a smooth, thematic, immersive and gameplay-friendly tabletop experience.

The modular gridded connection system in this set allows you to use the individual building blocks to create any arrangement of 3d terrain that will both hold its position during gameplay and also disassemble quickly and easily, while being durable enough to pack and haul without worrying about breaking fine components.

This Cargo Yard set includes numerous cargo containers you can use to build an industrial shipping yard, complete with crate and barrel barricades, a massive six-legged cargo hauler, and a flat bed heavy truck capable of integrating into the build grid. Modular crew decks and access ramps let your models move around the 3d space confident in their footing and in your measurements as everything is created in multiples of 3 inches per grid, perfect for games such as Mantic's Deadzone or Warhammer 40k Kill Team.
Files Included:
"Belostro" Cargo Crawler (Multi-part assembly)
Cargo Container 1x1x1
Cargo Container 1x2x1
Cargo Cage 1x2x1 (Multi-part assembly, Multiple Cosmetic Options)
Cargo Cage 1x1x1 (

Multi-part assembly, 

Multiple Cosmetic Options)
Cargo Cage 1x1x2 (

Multi-part assembly, 

Multiple Cosmetic Options)
Crew Access Ramp
Crew Deckplate Surfaces (1x2, 1x3)
Support Columns (Single and double)
Scatter Crate and Barrel Barricades x8
Share
View full details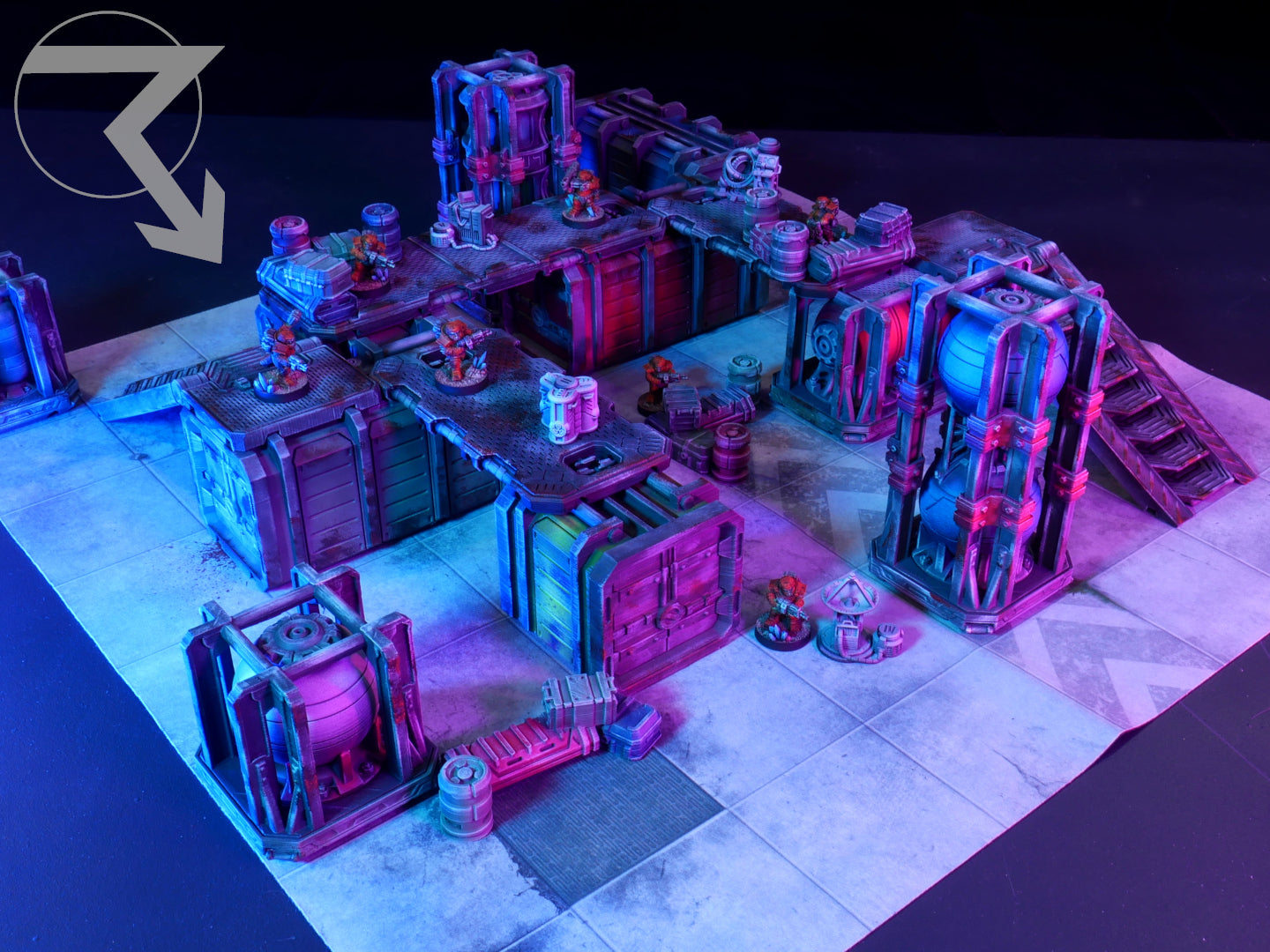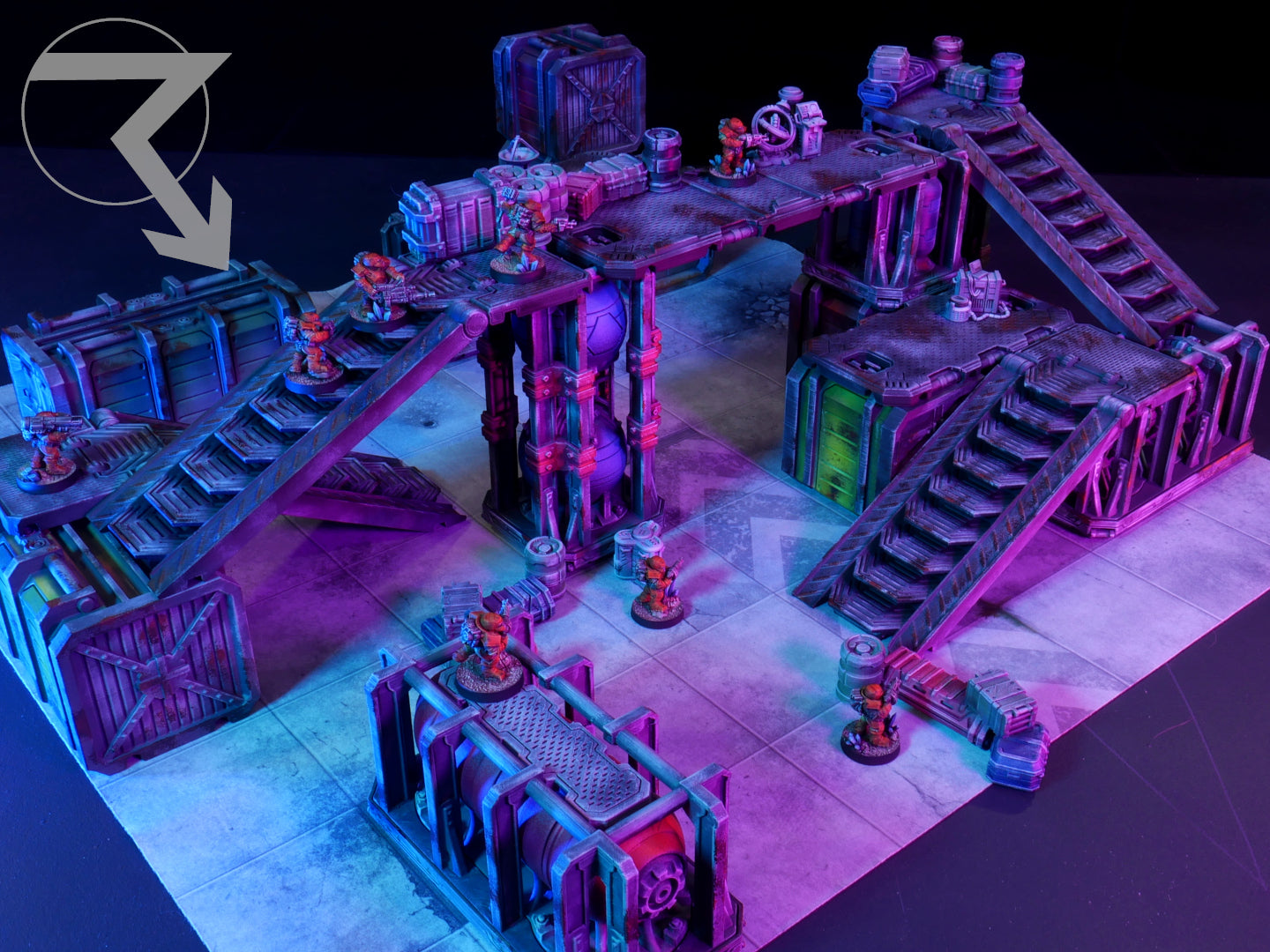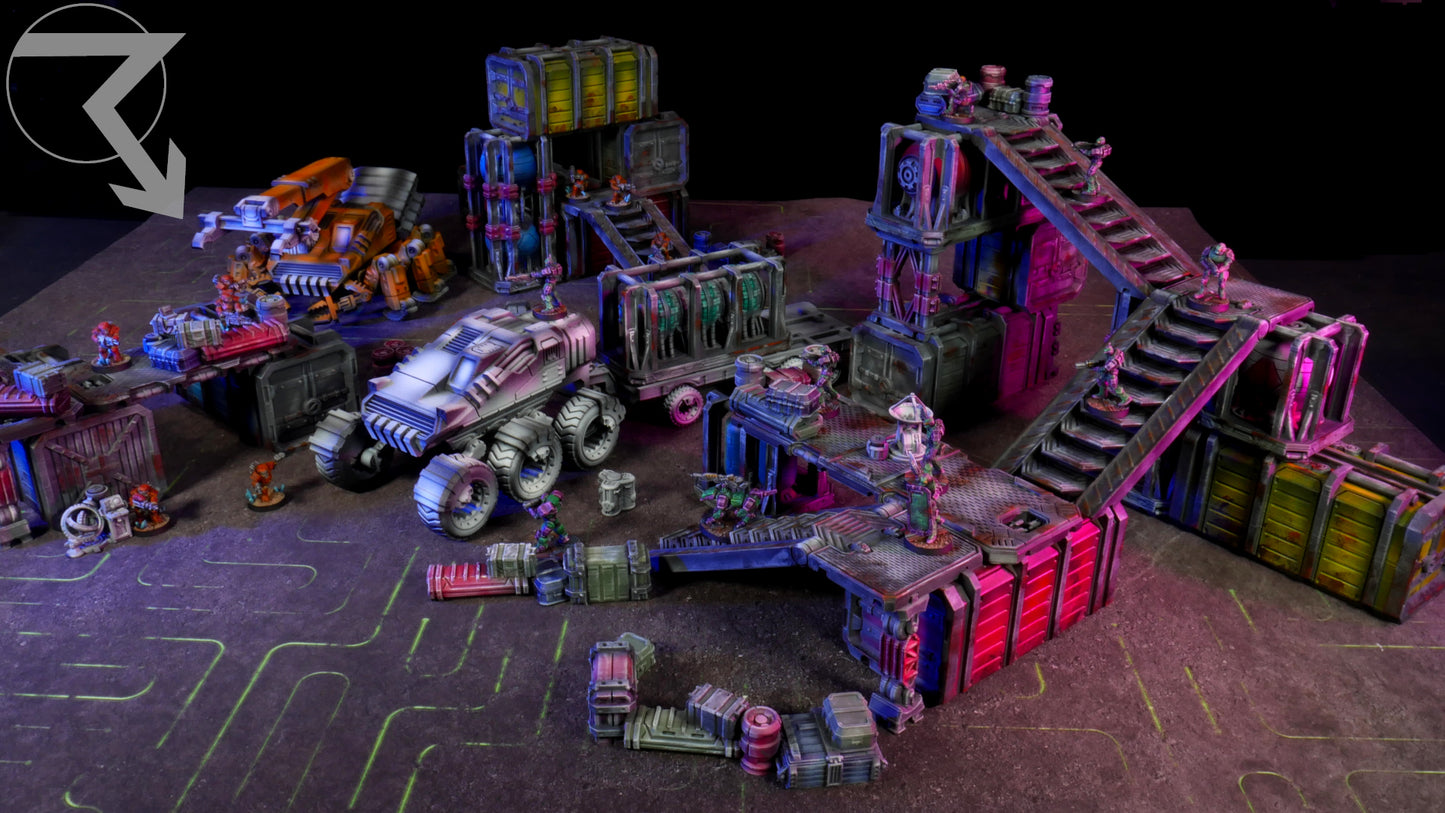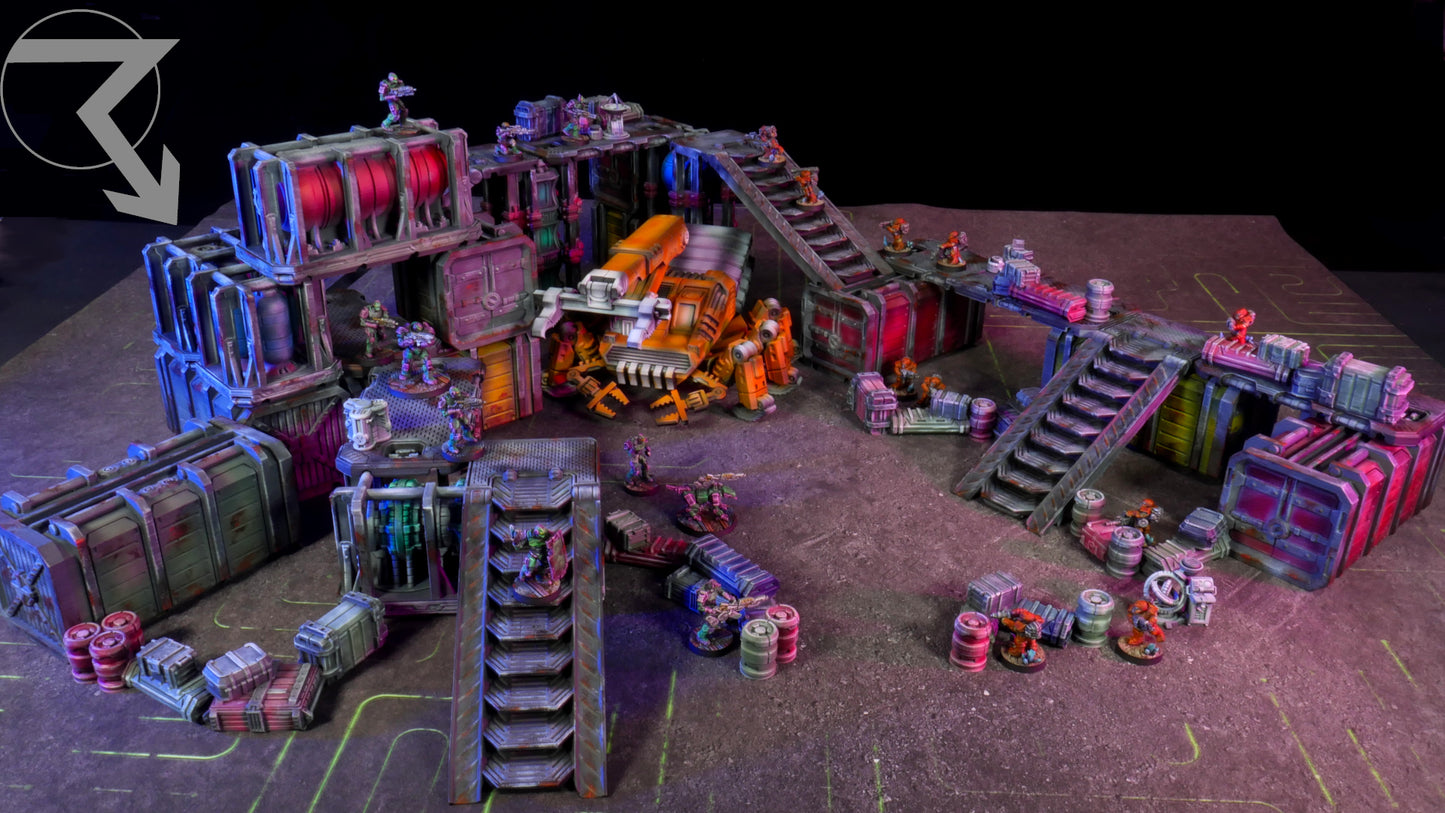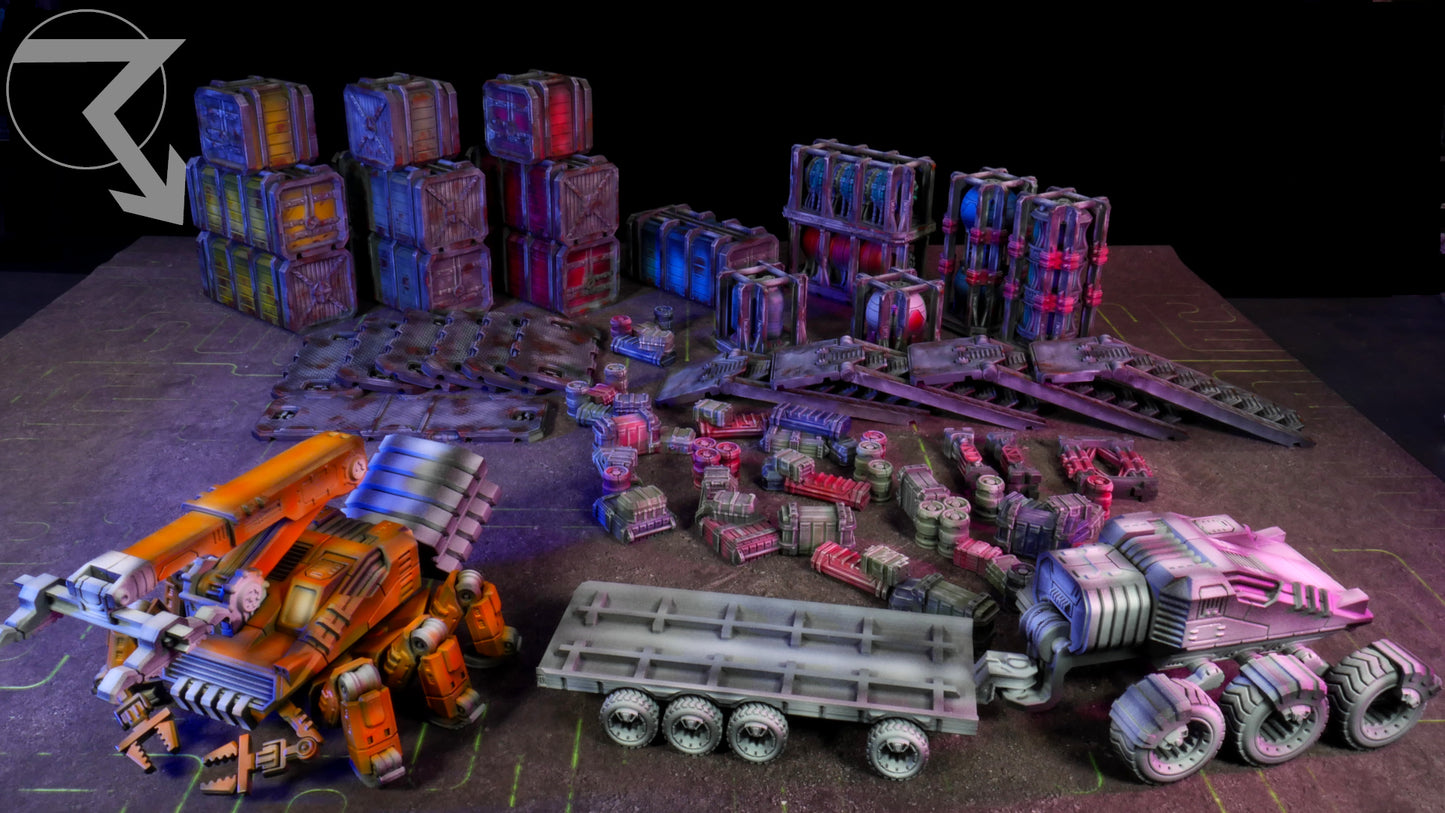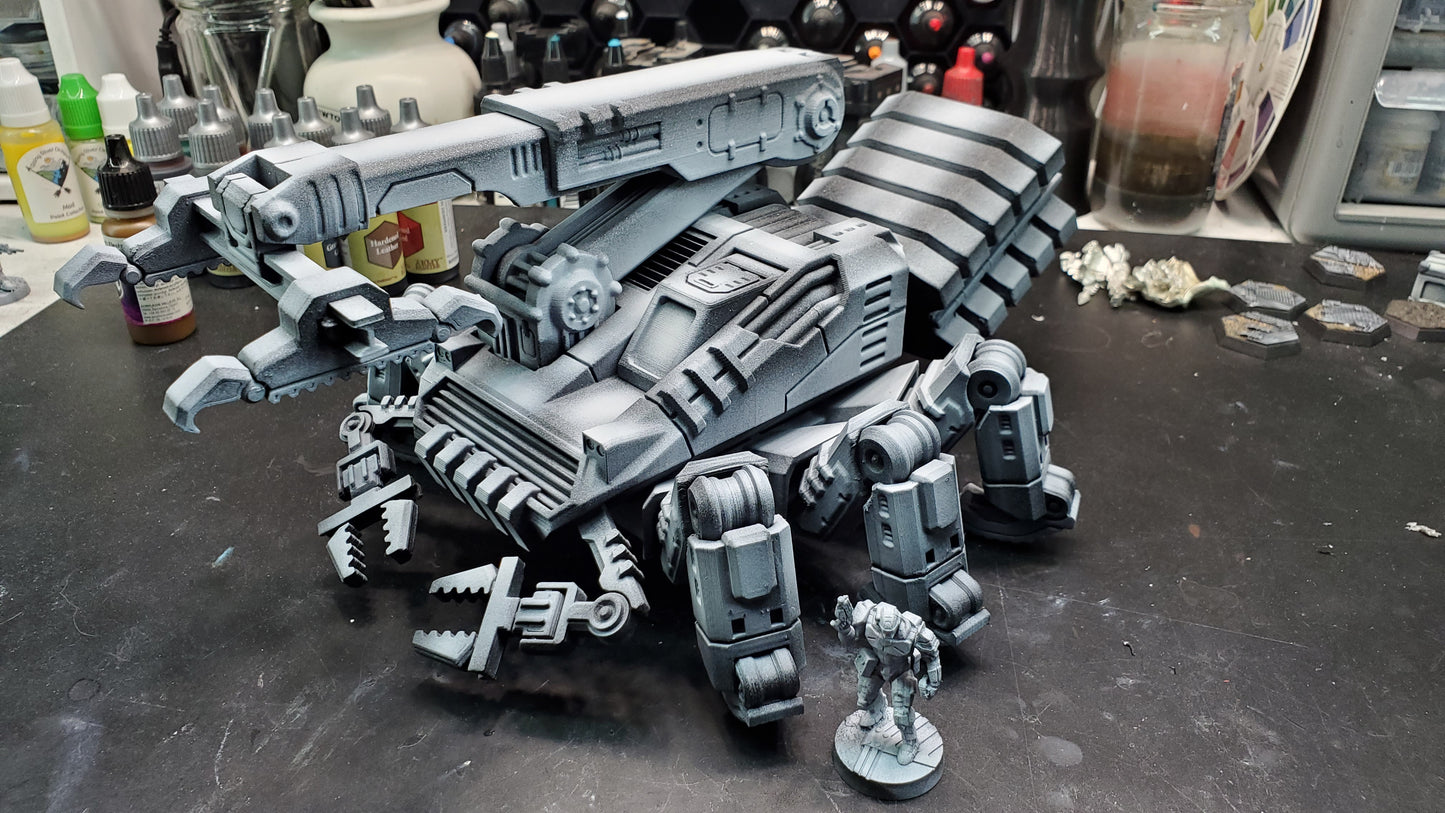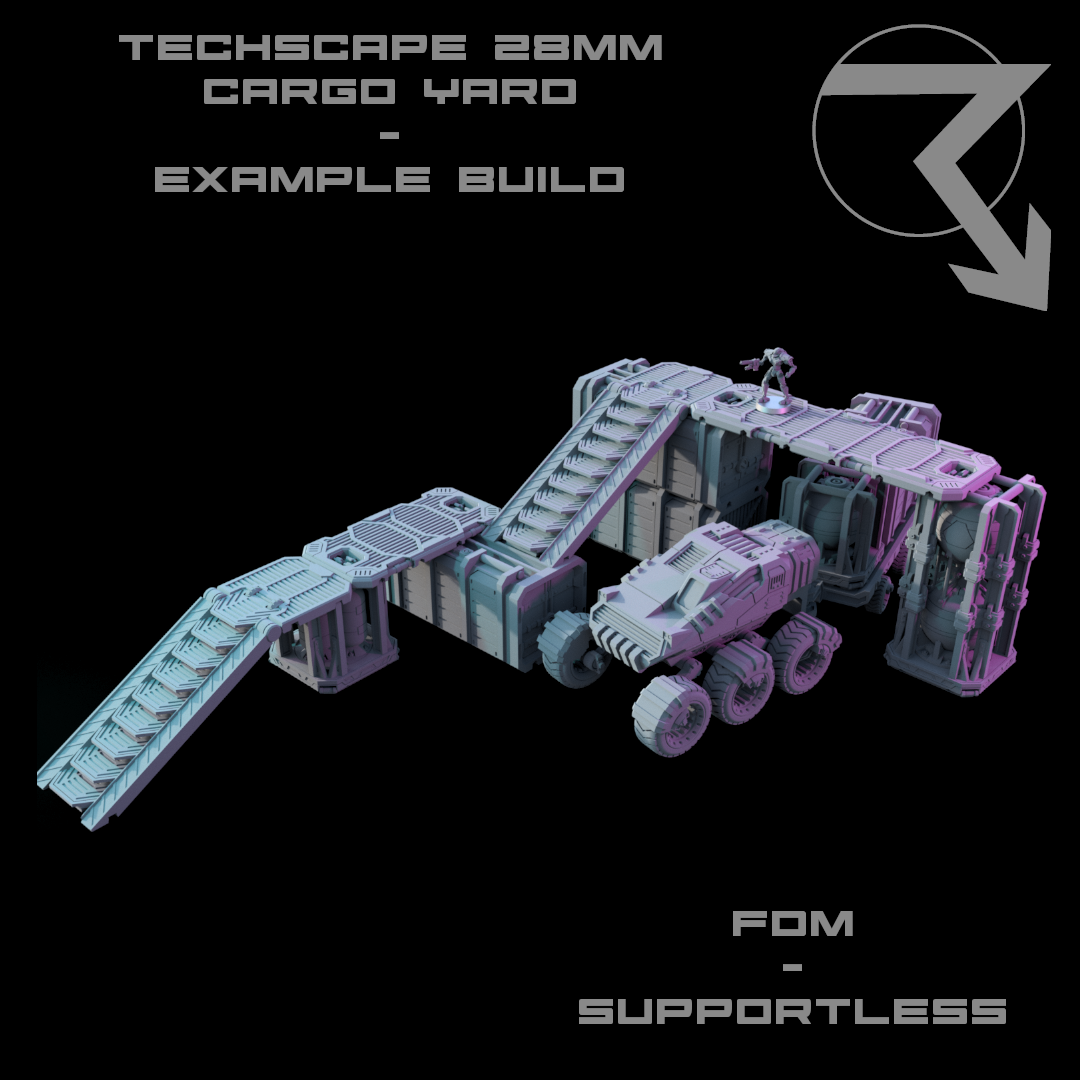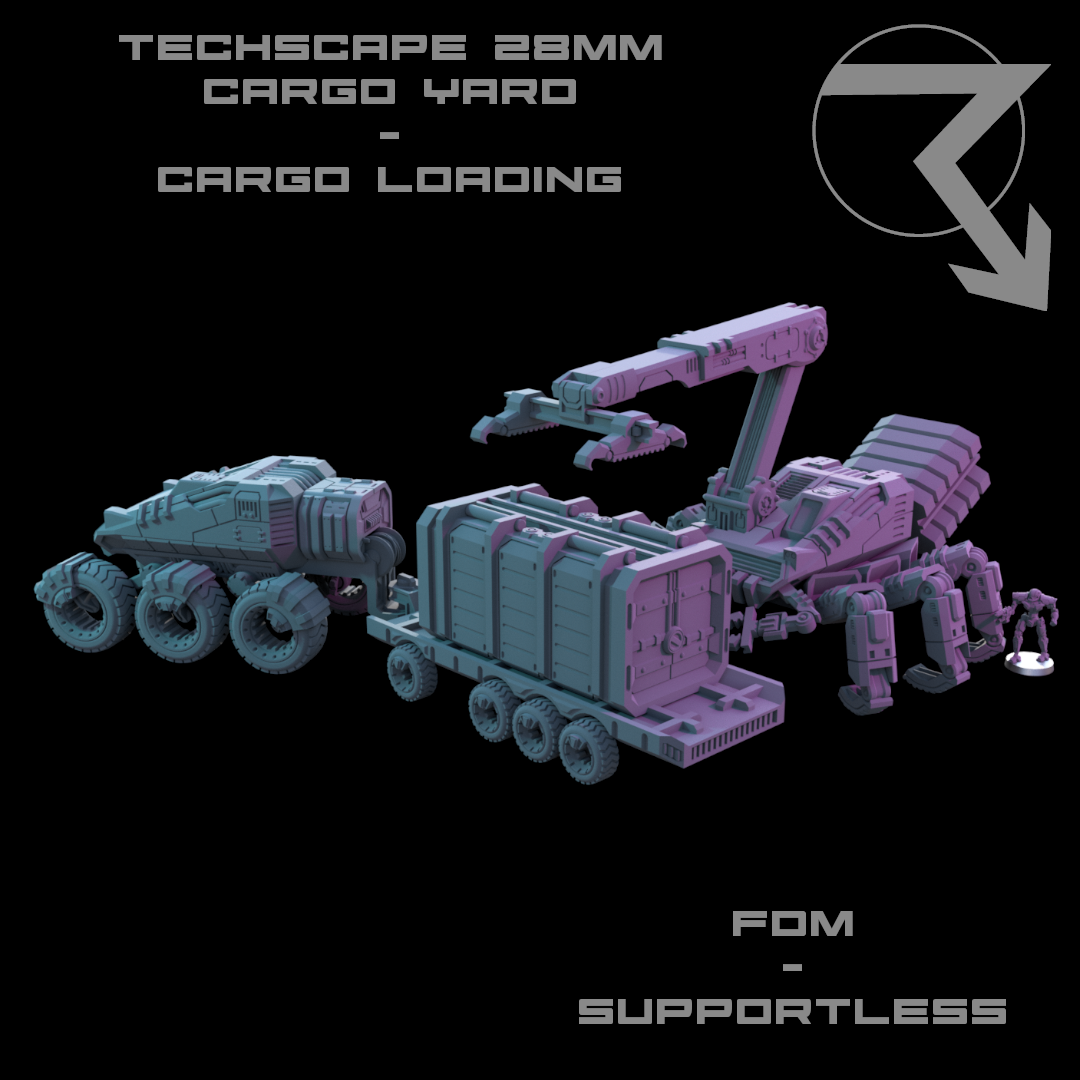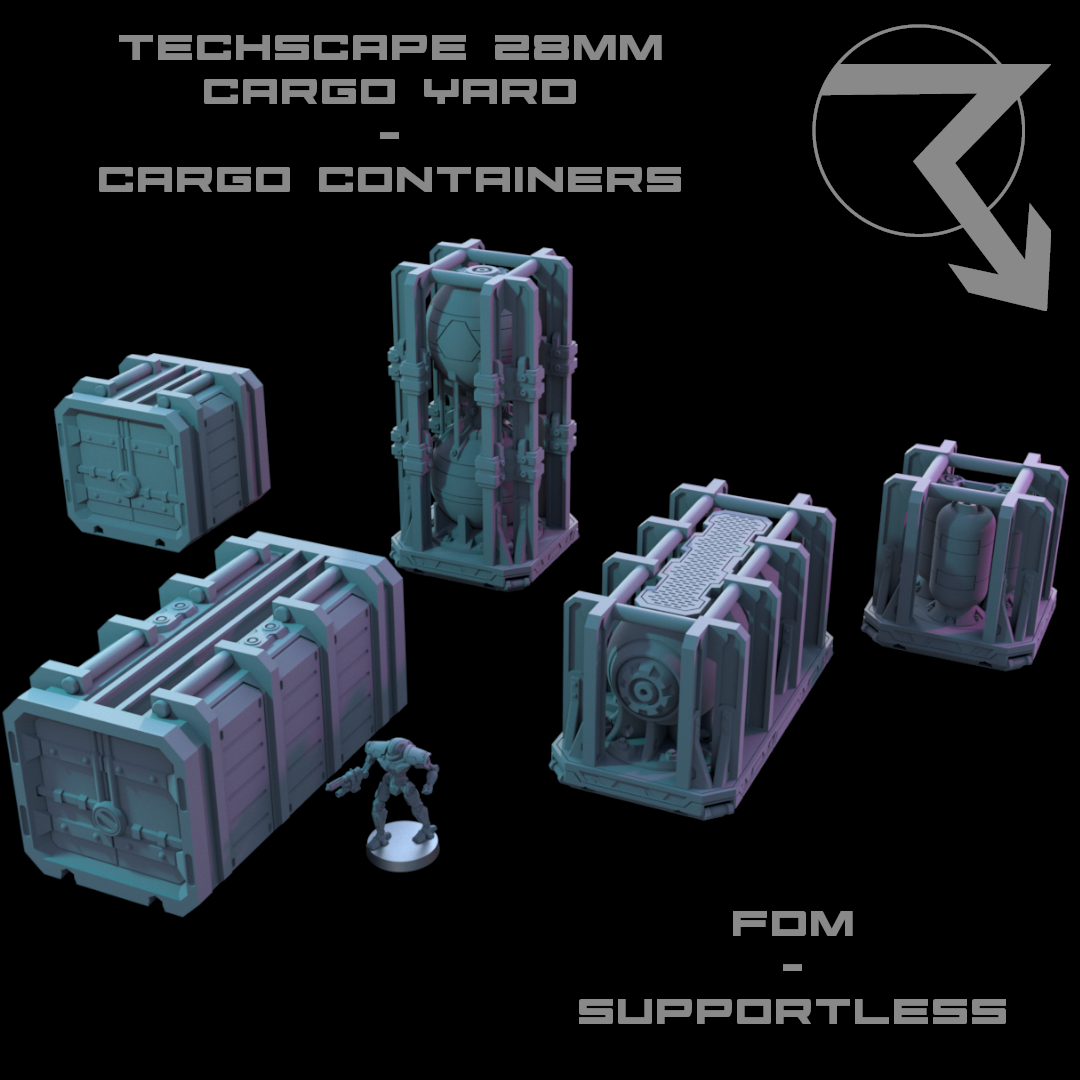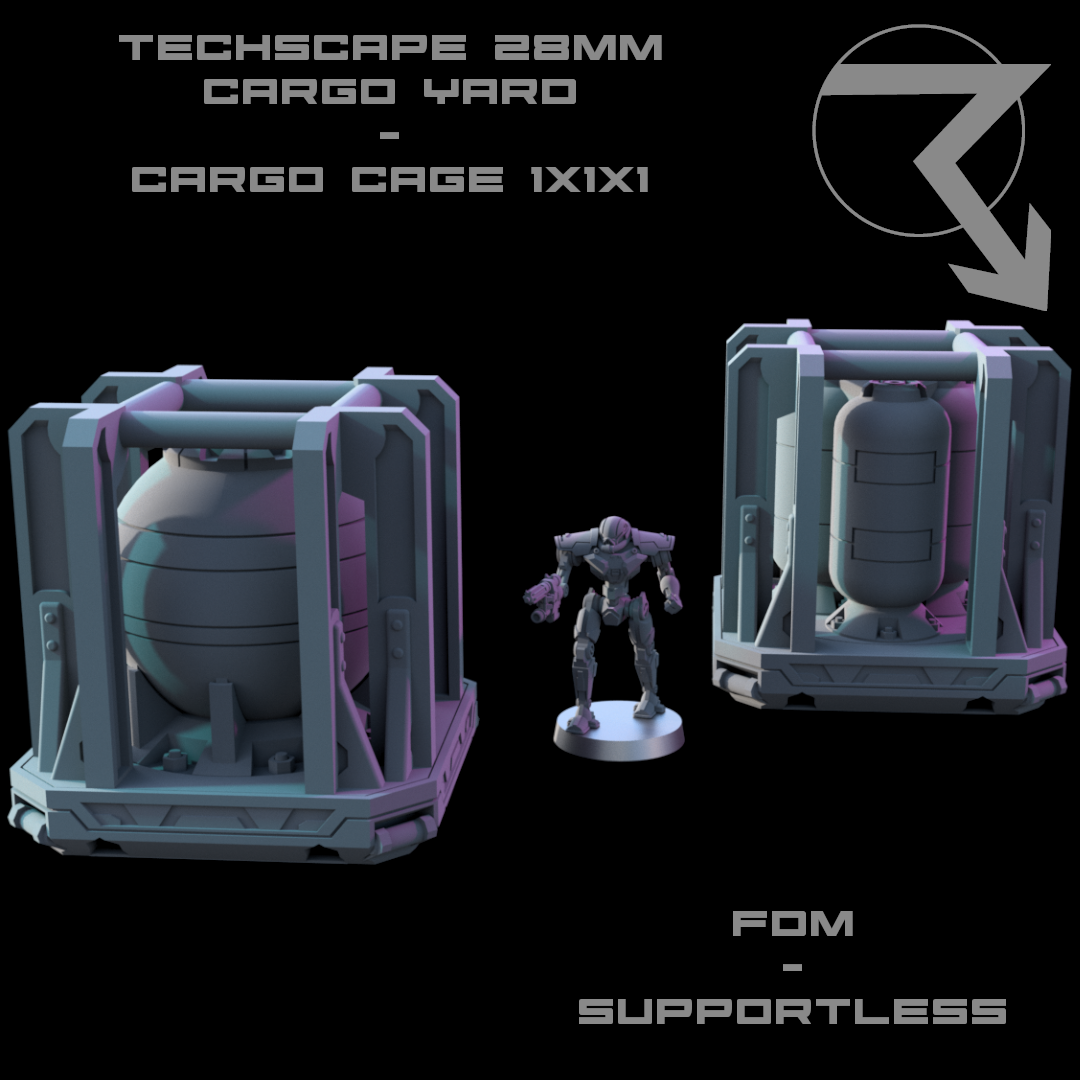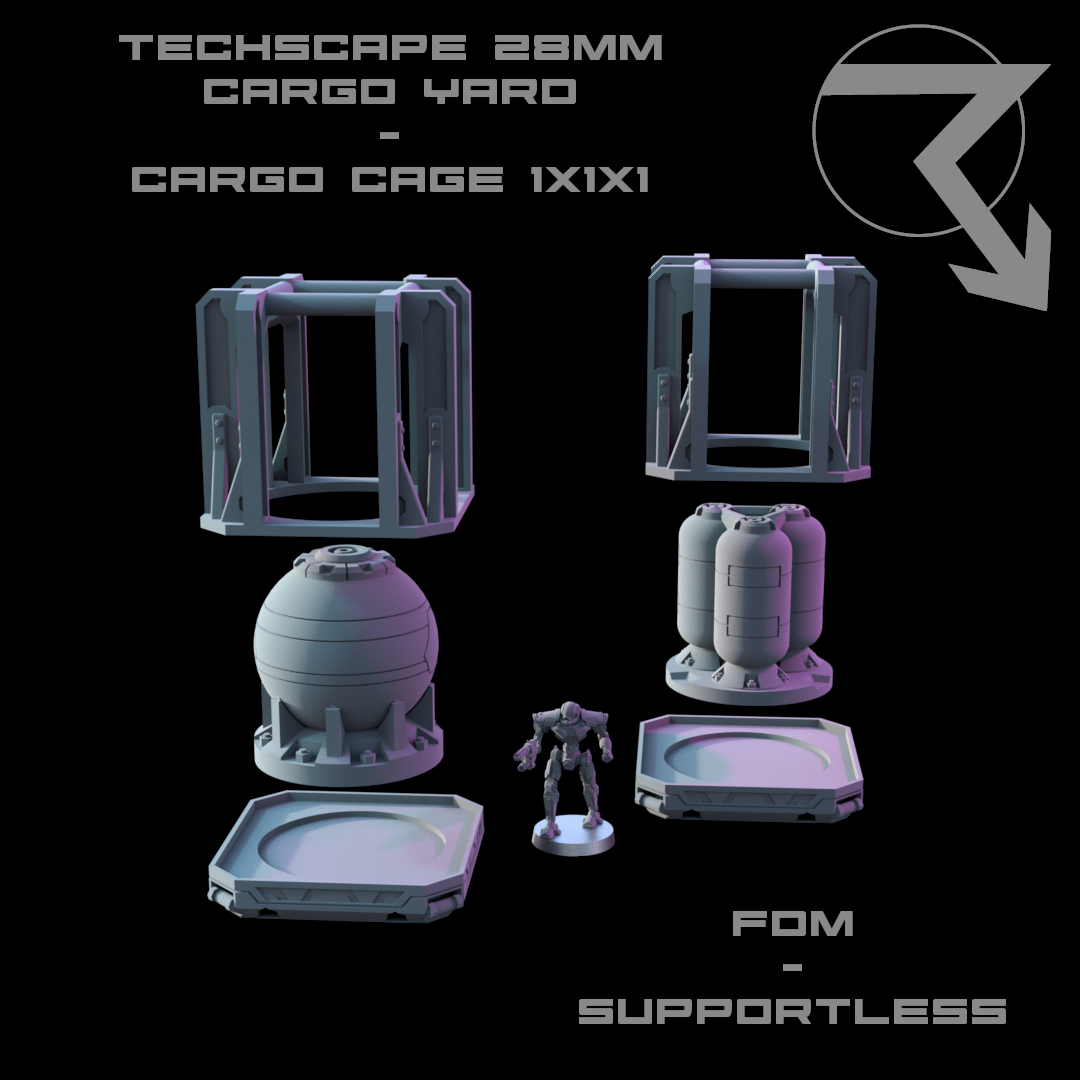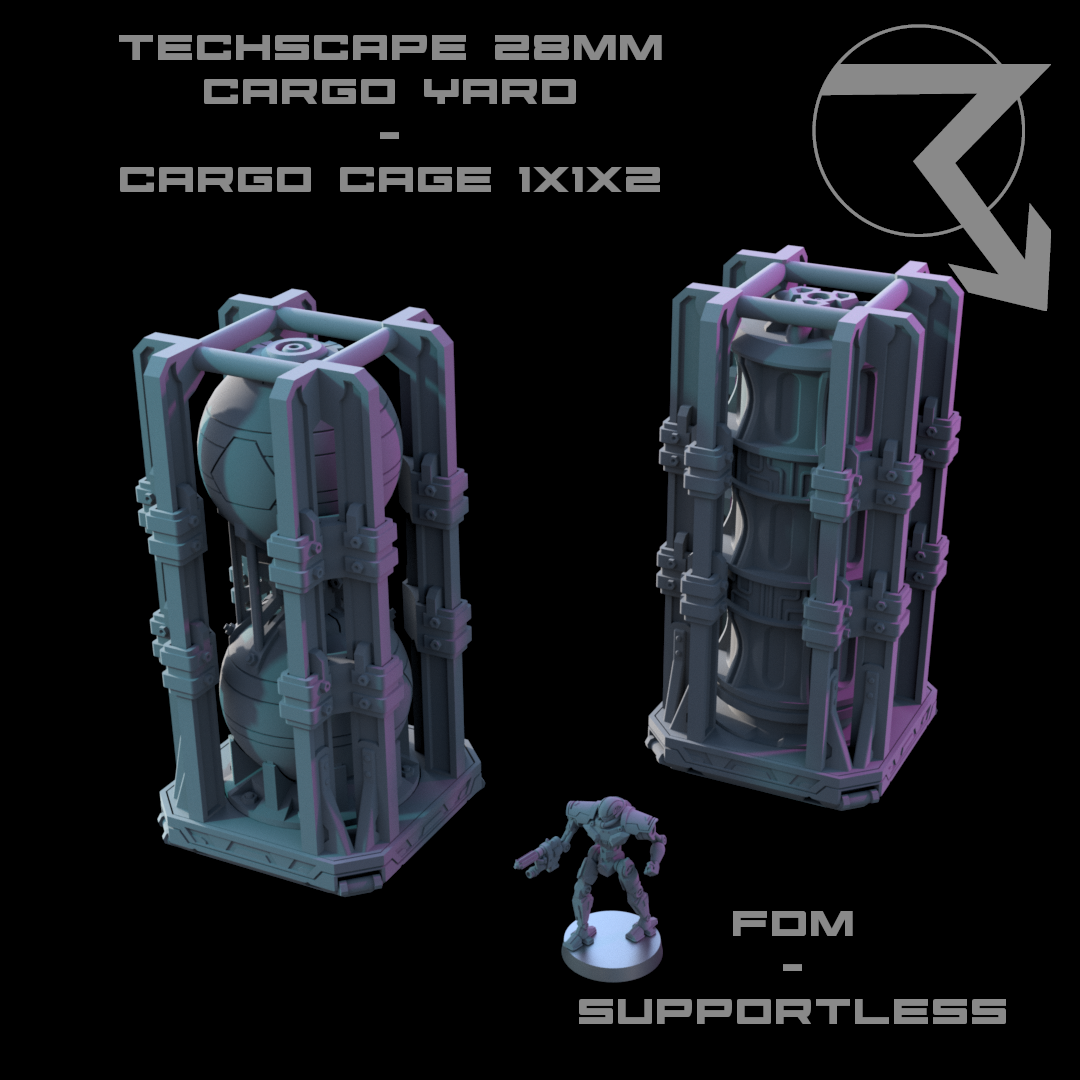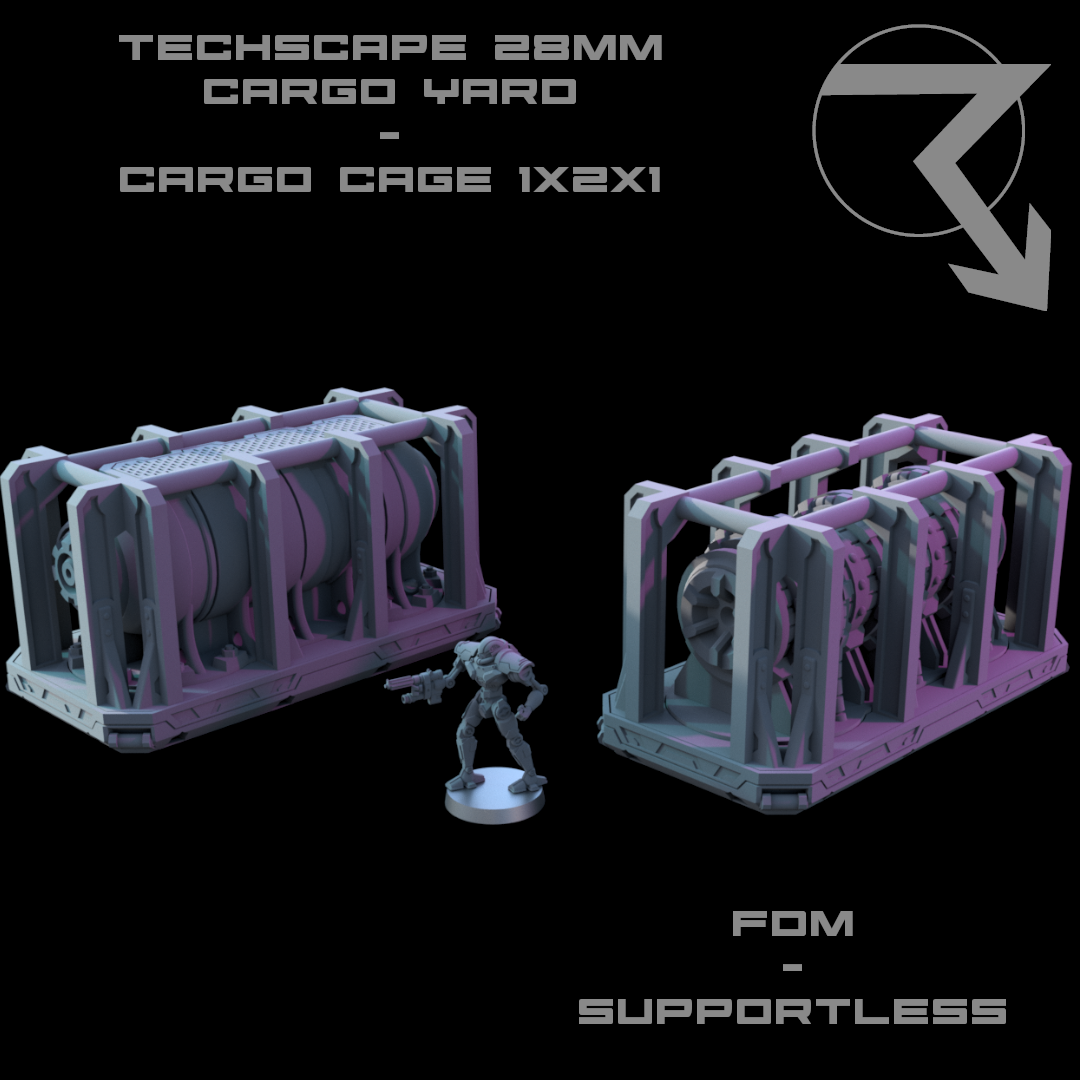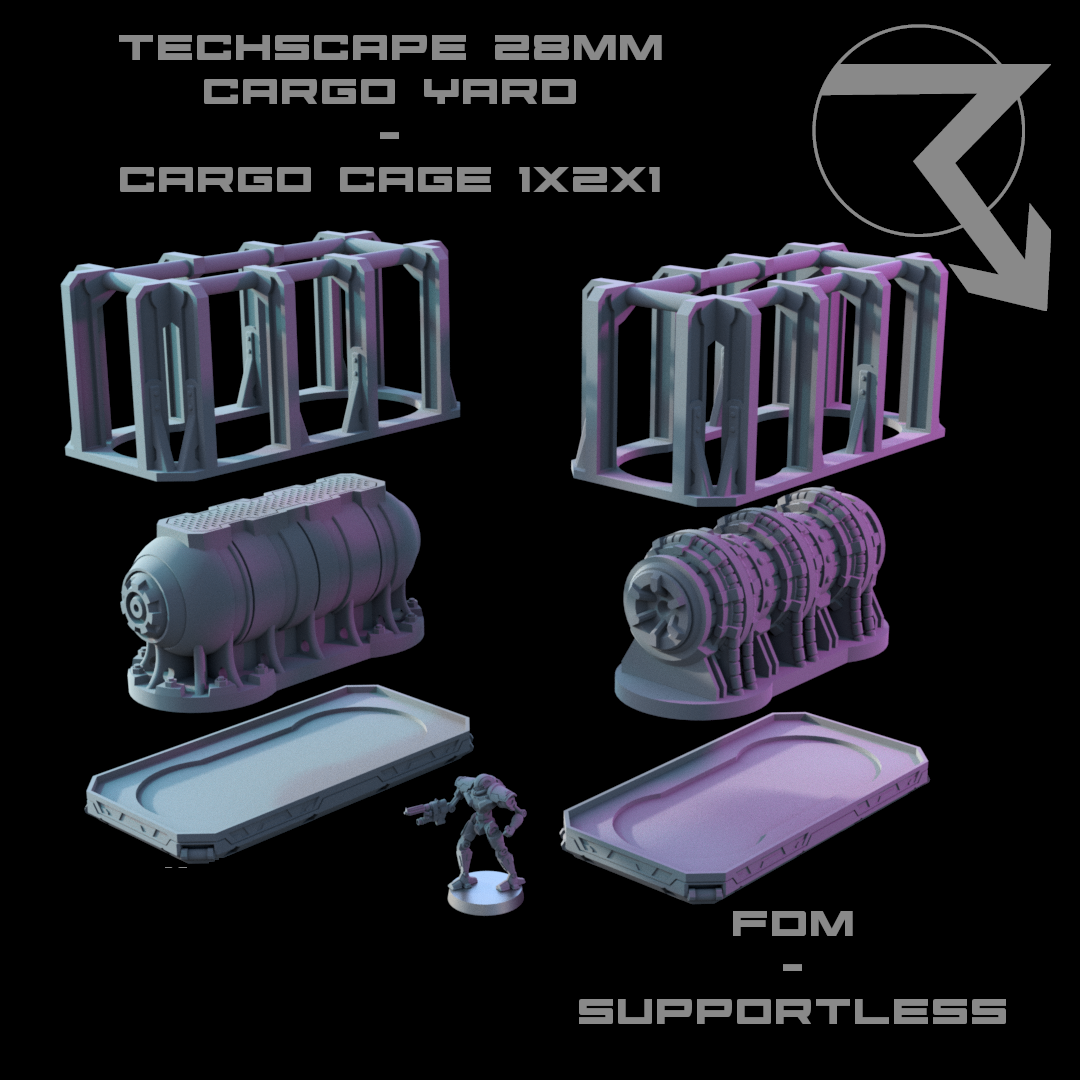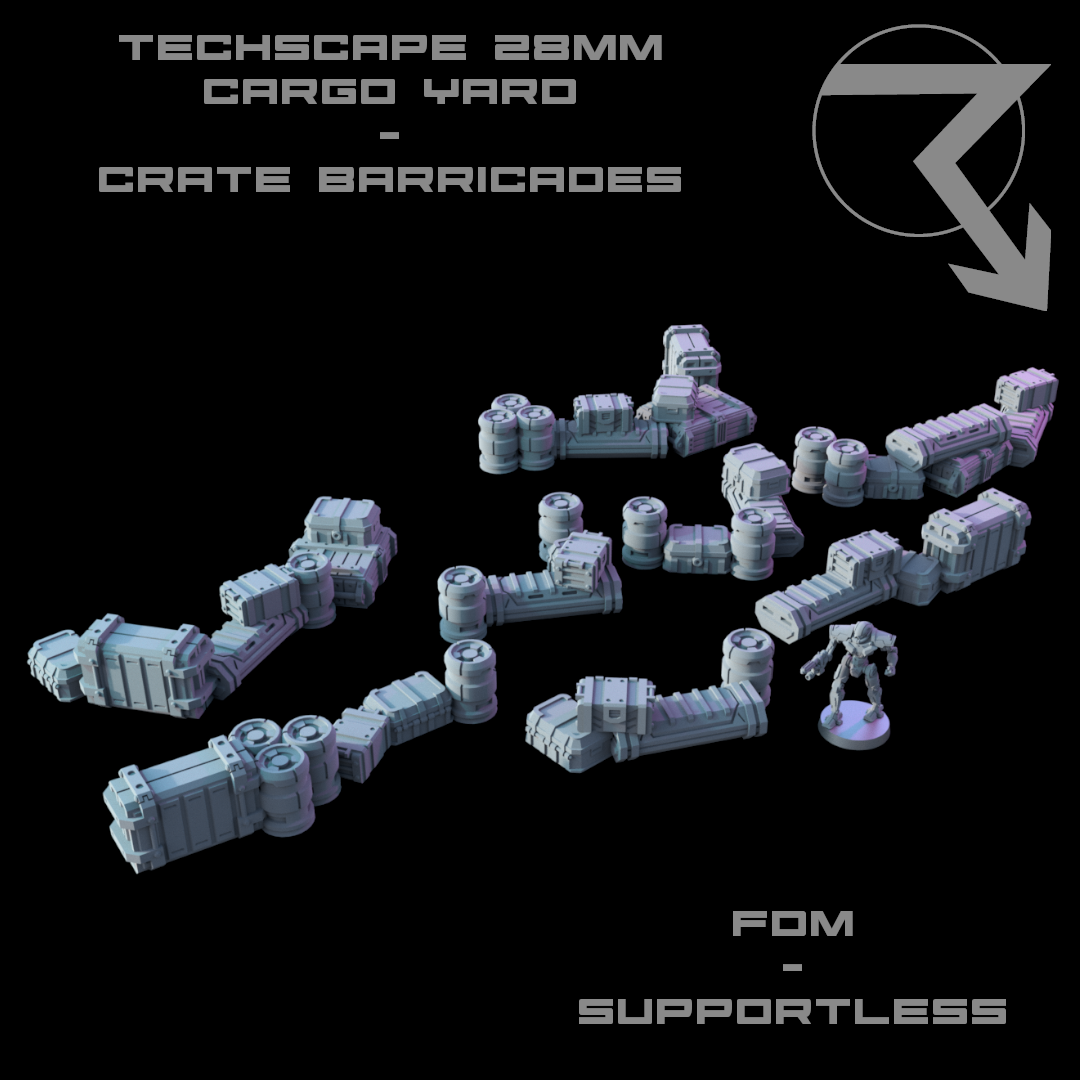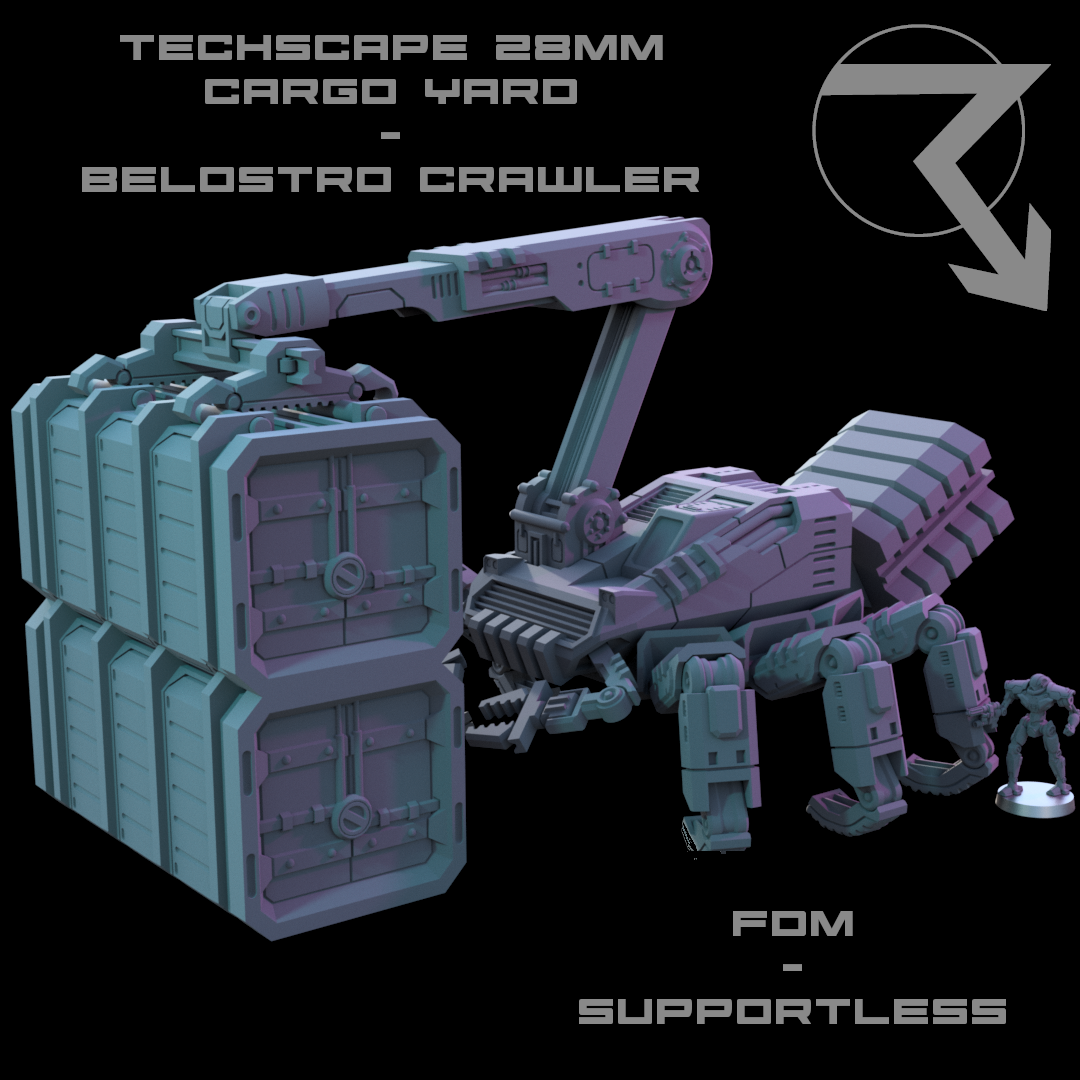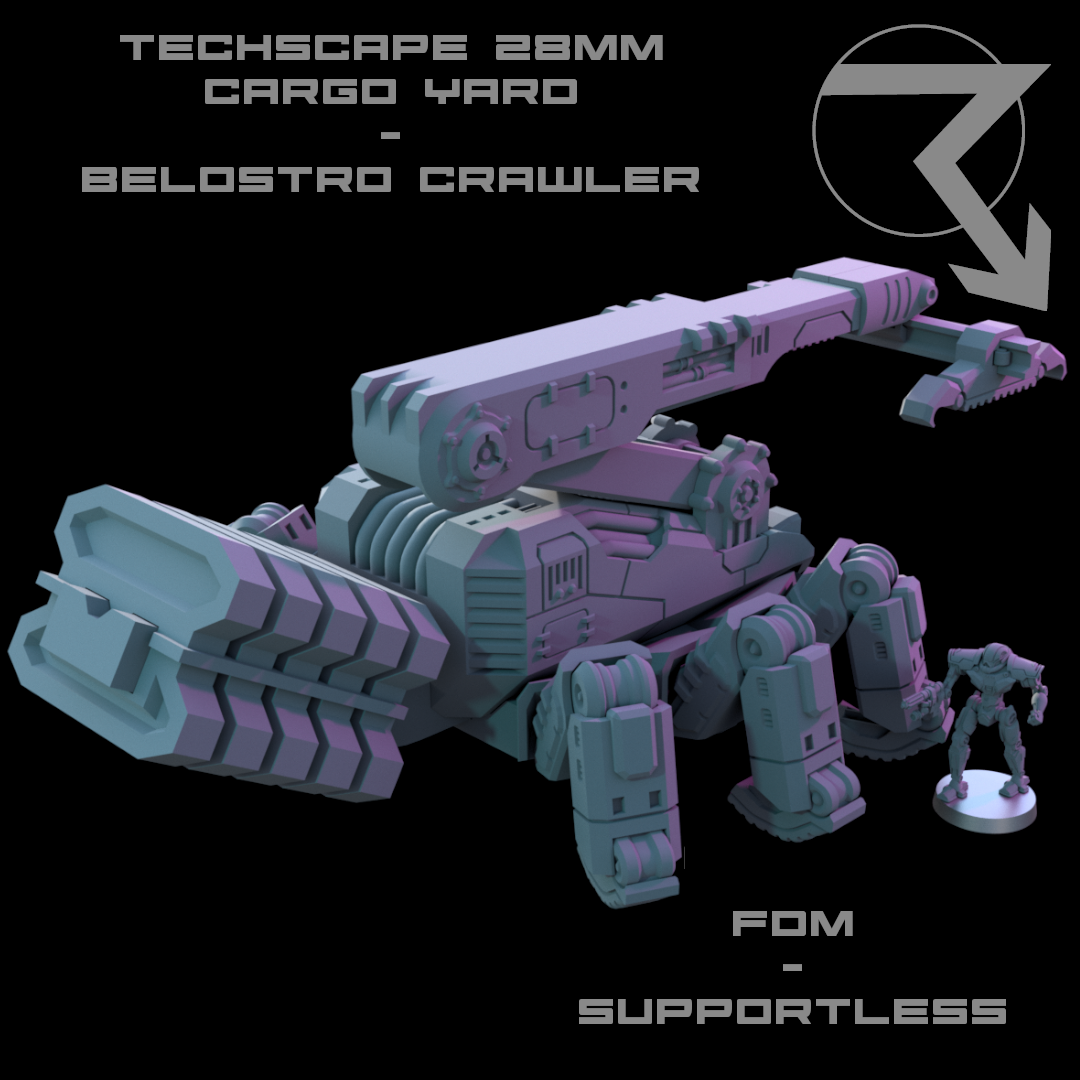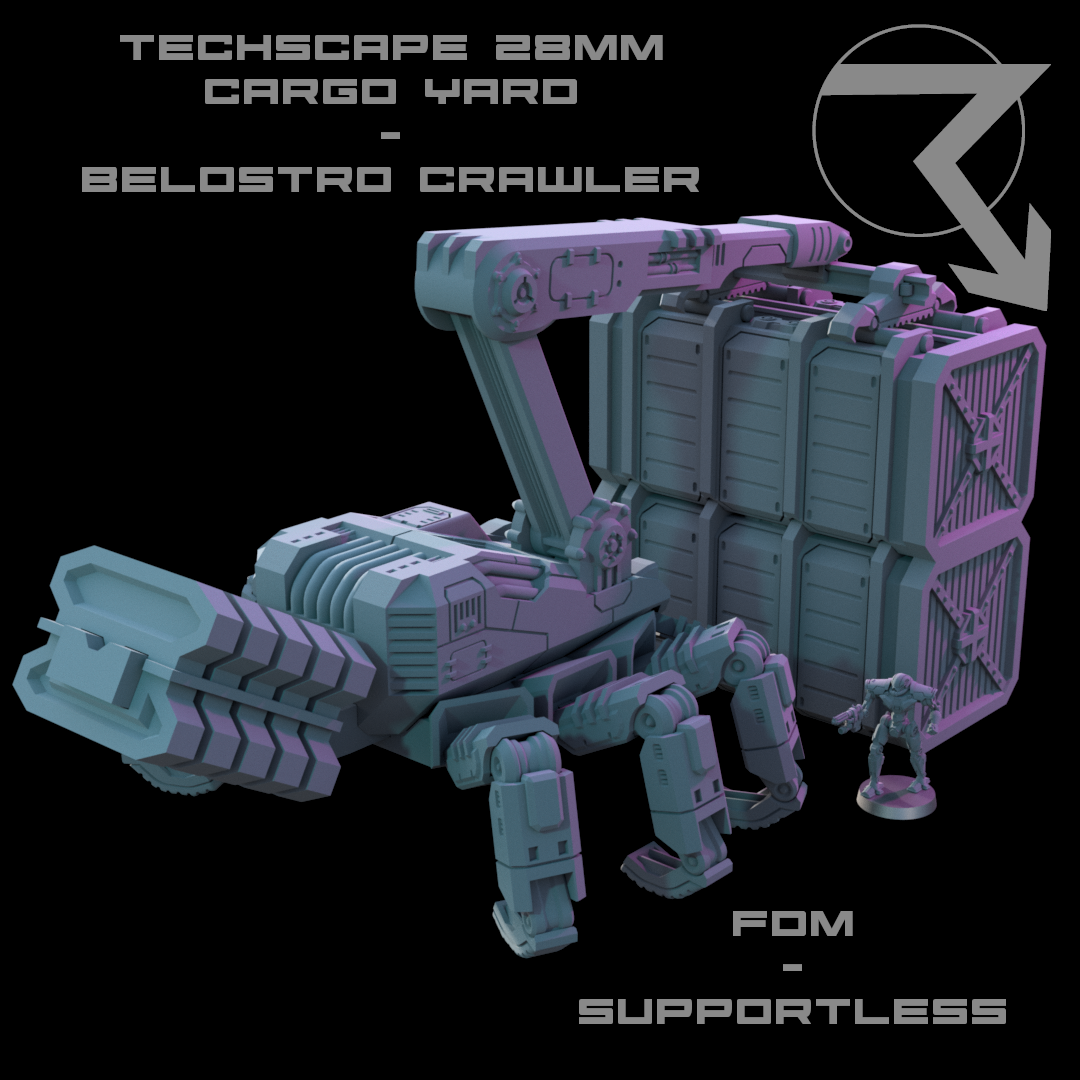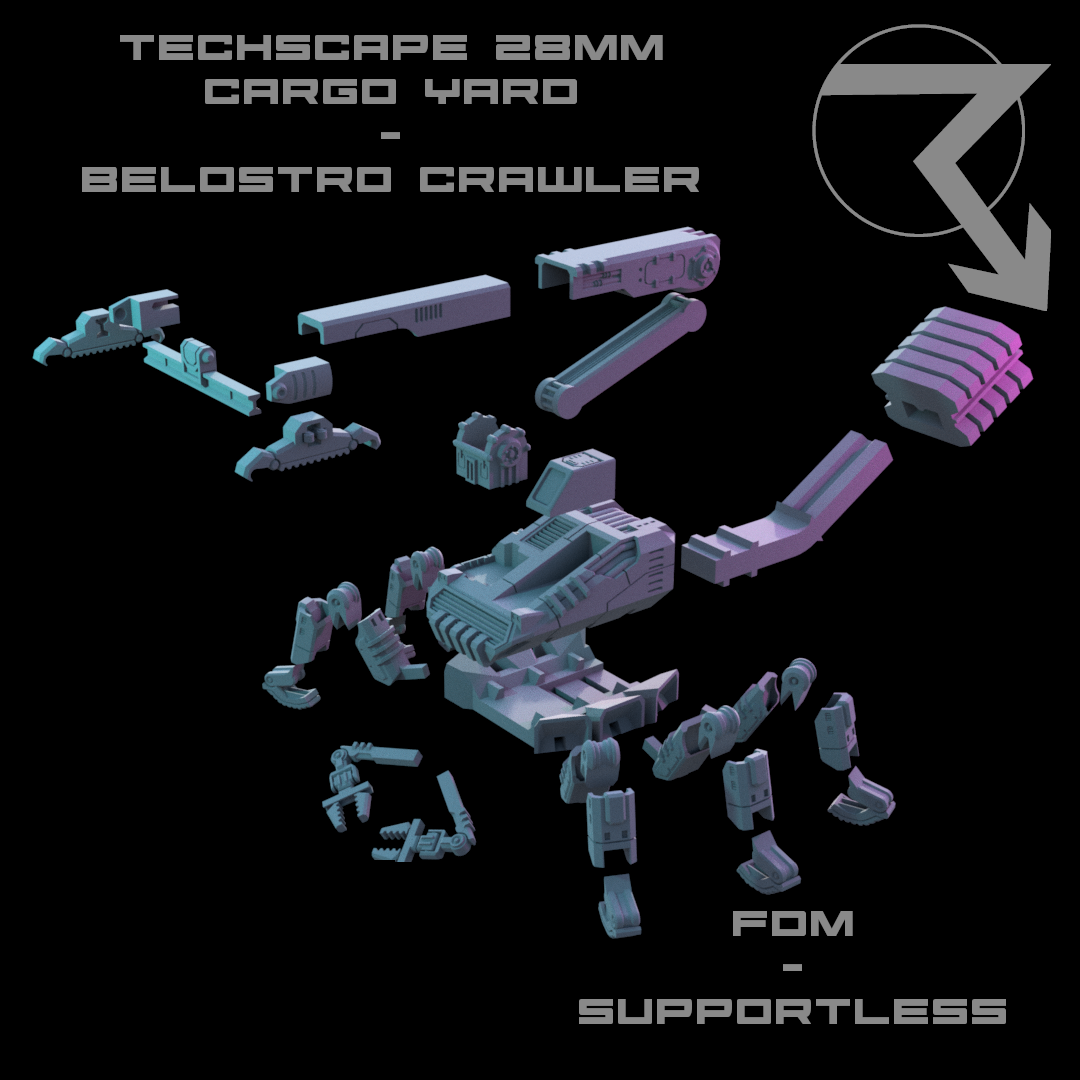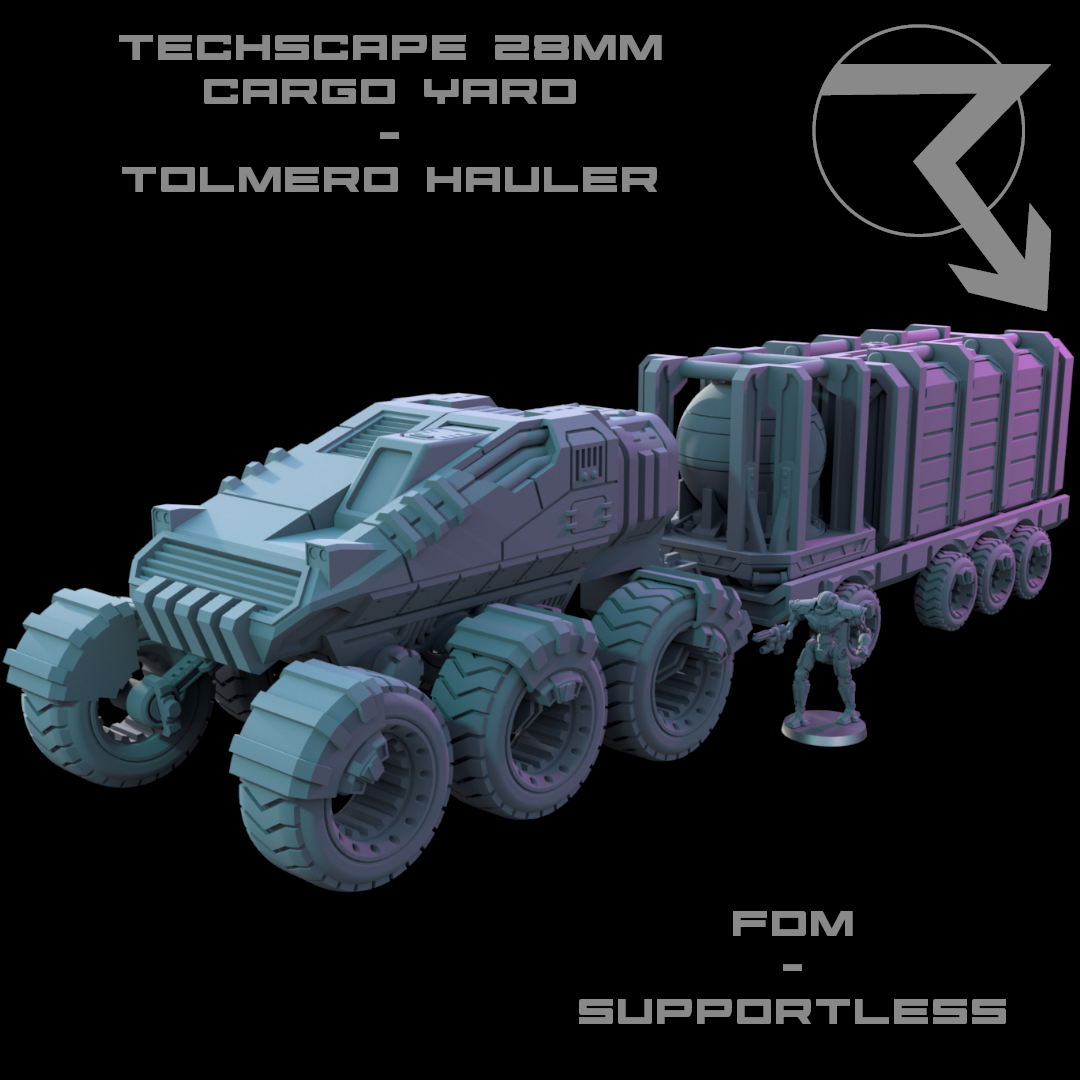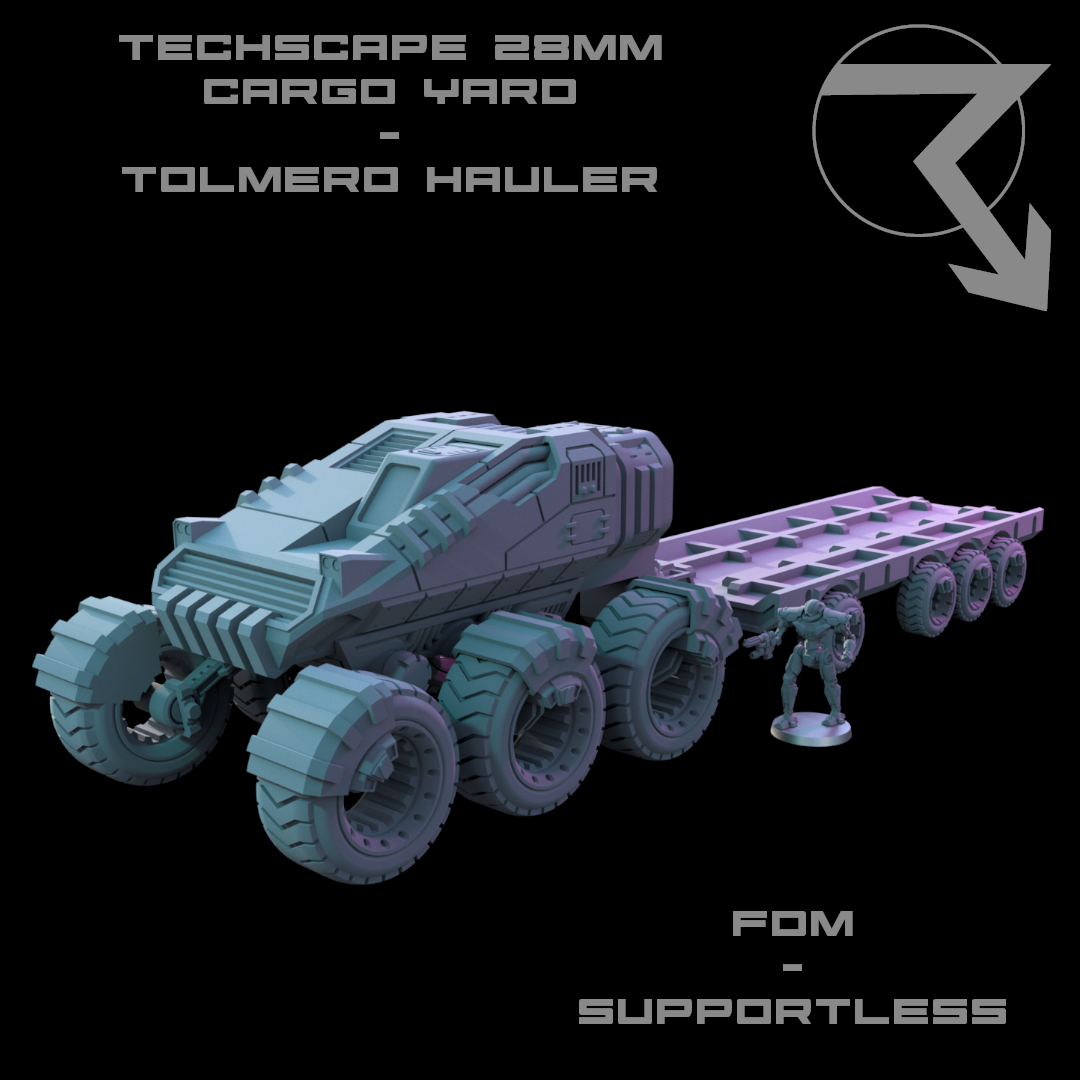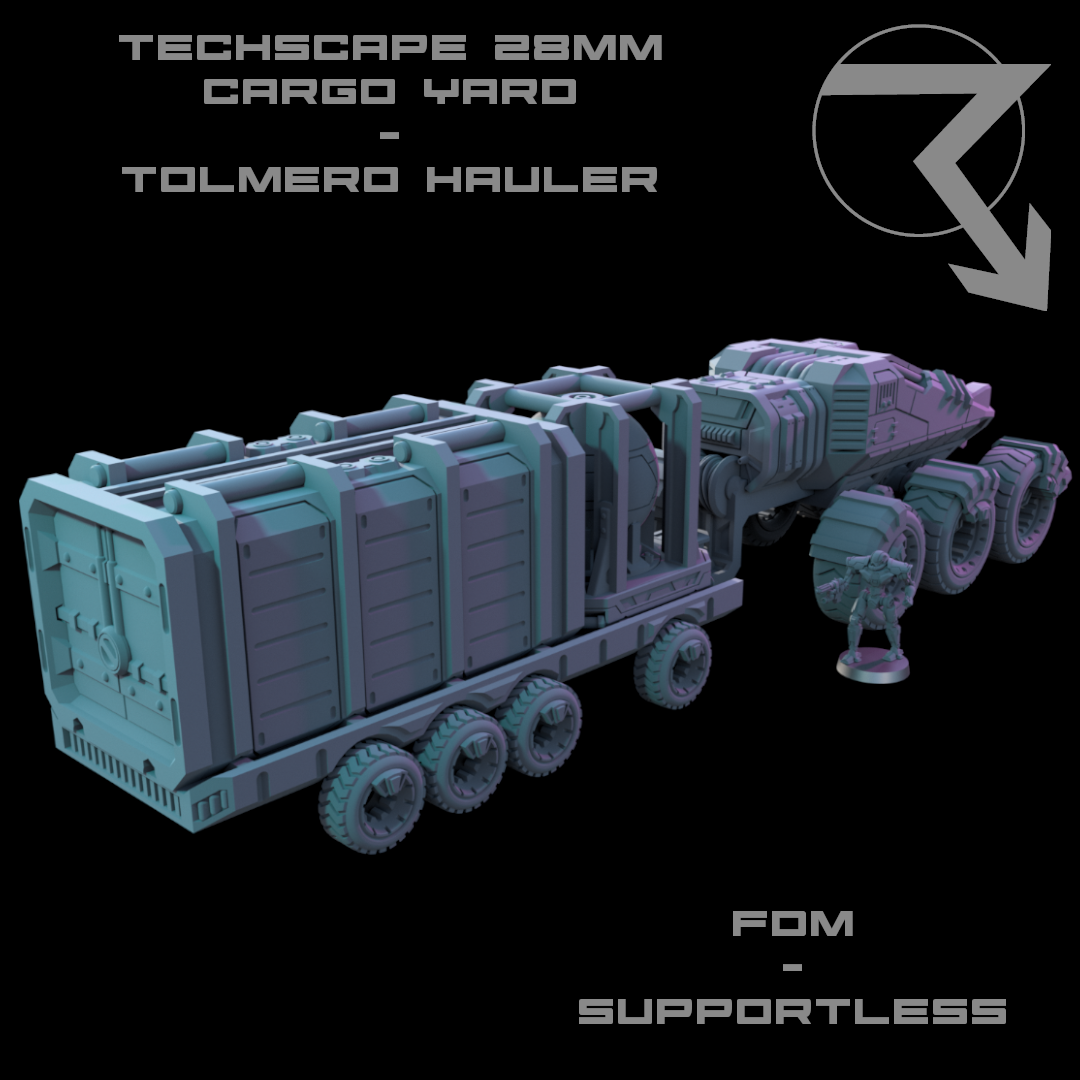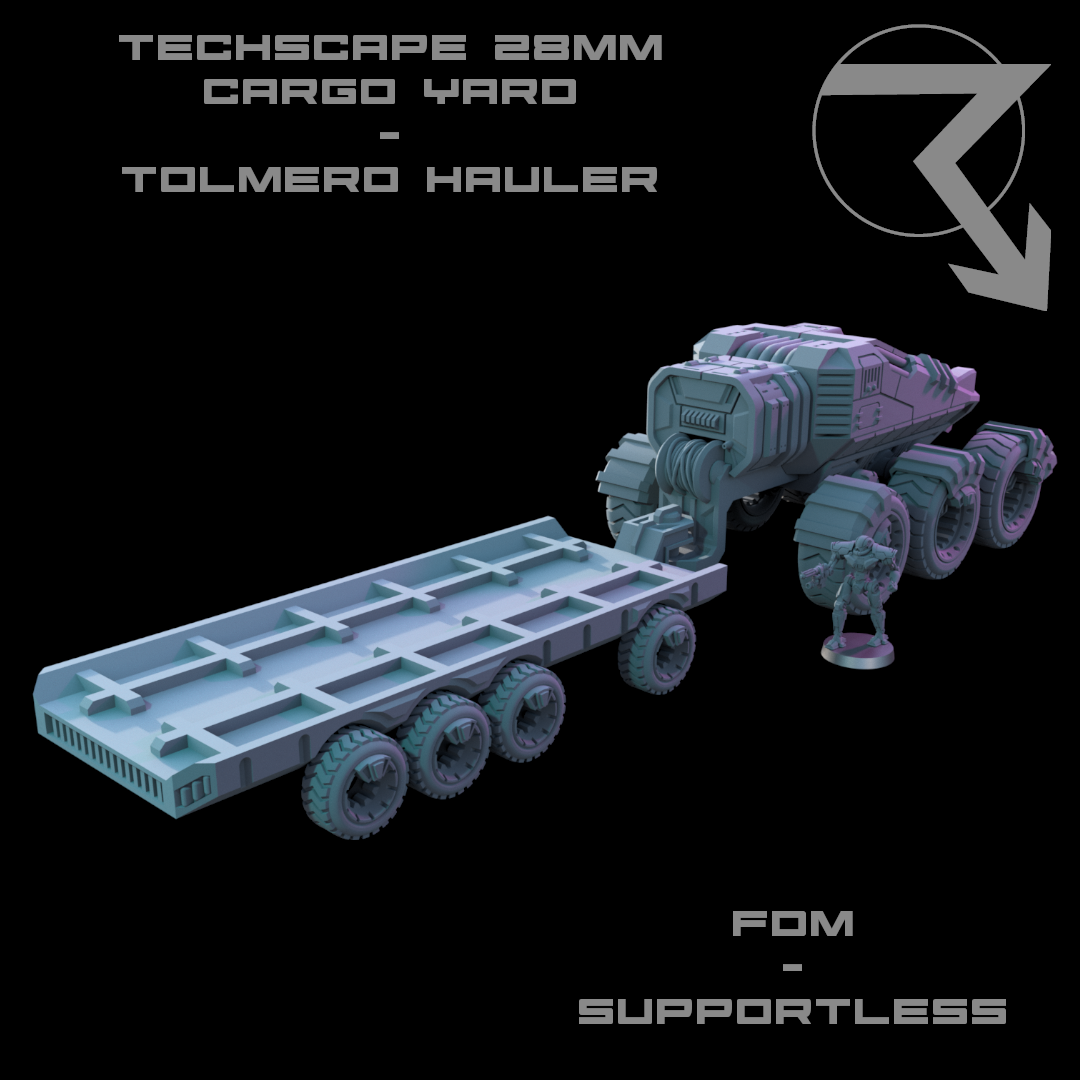 Features
Durable and Rugged

Personally I like to take my terrain to conventions or my local FLGS, but that demands rugged and robust designs. TECHSCAPE is made to stand up to being quickly packed, hauled, and moved without falling apart!

Supportless FDM Printing

TECHSCAPE is carefully engineered in as many cases as possible to provide headache free supportless printing on Ender 3 equivalent consumer printers. Files only require supports when noted. Print aid tabs may sometimes need to be removed after printing.

Macro-Modular Construction

TECHSCAPE files are designed to provide maximum variety without needing a spreadsheet to plan your battlefield. Mix and match modular components into numerous configurations to bring tactical depth to your games!