Regular price
Sale price
$14.99 USD
Unit price
per
Sale
Sold out
Broken weapons, shields and armor litter the fields of battle as forces clash across the same ground time, and time again. 

These Rank'n'flank style bases and stands are designed to be compatible with Conquest: The Last Argument of Kings by Para Bellum Wargames, with full magnet support and two different methods of linking your stands together into full regiments to easily move them around the field.

The visual design of these files is such that they have no contiguous details crossing base/stand lines which require a certain orientation to appear "correct" (Such as carved lines or items broken in two), which allows each base to be independently oriented without breaking the appearance of the environment.

These detailed files are designed with resin printing in mind, and include pre-supports that should be effective on most consumer resin printer models.

Files Included:

4x Infantry sized stands
16x Infantry sized model bases
4x Cavalry/Brute sized stands
4x Cavalry/Brute sized bases
1x Monster sized stand
1x Monster sized base
1x Hero sized stand
1x Hero sized base
2x Hero aesthetic detail options
9x Hero upgrade details
1x Magnetic Regiment Connector
4x Regiment movement trays in different configurations
Share
View full details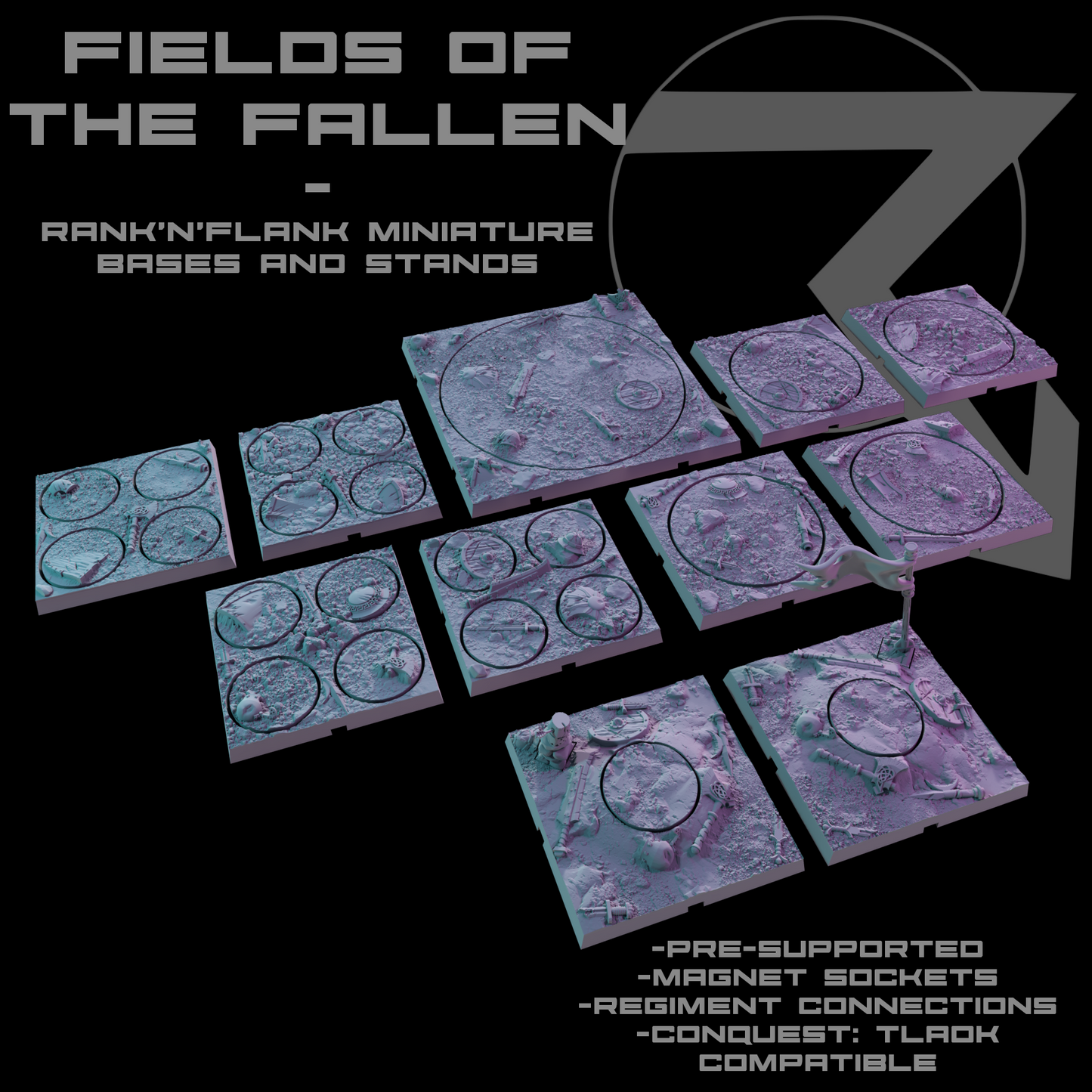 Resin-Optimized Files
Pre-Supported

All of my Resin specific paid files come pre-supported, but also include the raw STL files so you can custom support them if desired/needed.

One person's pre-support won't always work on everyone's printers, so be sure to test a single file before you commit to printing an entire plate!

High Detail

Intended for printing in UV Resin in DLP/SLA printers (Such as the Elegoo Mars series), these files are highly detailed in a way that may not come through if printed in PLA Filament.

Multiple Formats

All Thunderhead Studio miniature bases include optional voids for either magnets or flat steel washers to weight/magnetize your models.

Optionally, the files include flat-bottomed versions for simplicity/durability.