Regular price
Sale price
$39.99 USD
Unit price
per
Sale
Sold out
The easiest way to populate your hill collection quickly. These bundled file sets correspond to existing map packs available for the game Battletech by Catalyst Game Labs. 

These quick-to-print, easy-to-paint hills are guaranteed to elevate your table to the next level. Paint and use them as they are off the printer or take them an extra step further by adding some textured paste or glue and grit.  
All elevations are made to a standard level height for gameplay for games such as BattleTech. These hills are well designed and support miniatures on their tops without any worry of stability issues or other such complications.

Files Included:
A Game of Armored Combat: Atlean Steppes Vol 1&2, Zephyr Badlands Vol 1&2 
Grasslands Map Pack: Atlean Steppes Vol 3,4,5,6,7,8, Piedmont Bluffs Vol 1&2, Tetran Plains Vol 1&2 
Desert Map Pack (Including Structures): Sundered Wastes Vol 1-10, Sundered Wastes Airbase
Desert Map Pack (Hills Only): Sundered Wastes Vol 1-10
Share
View full details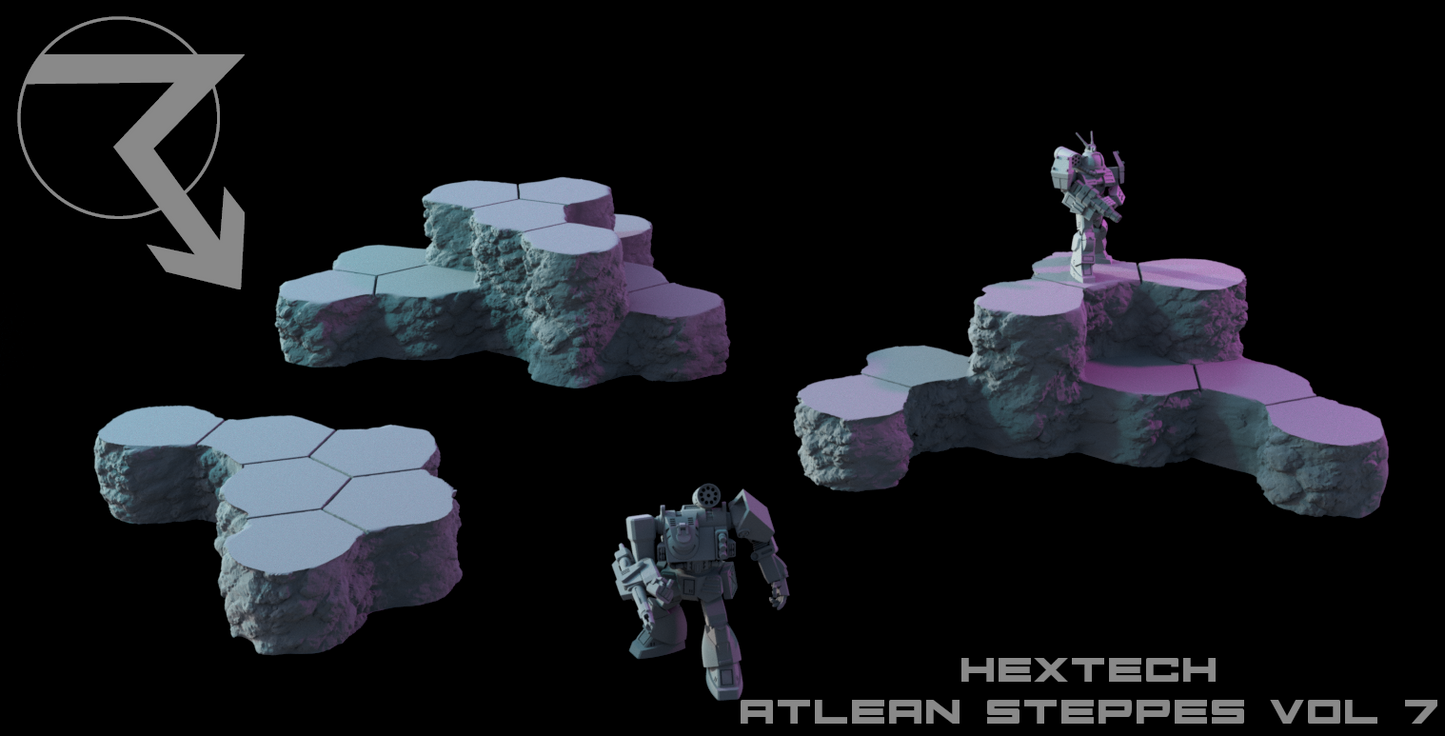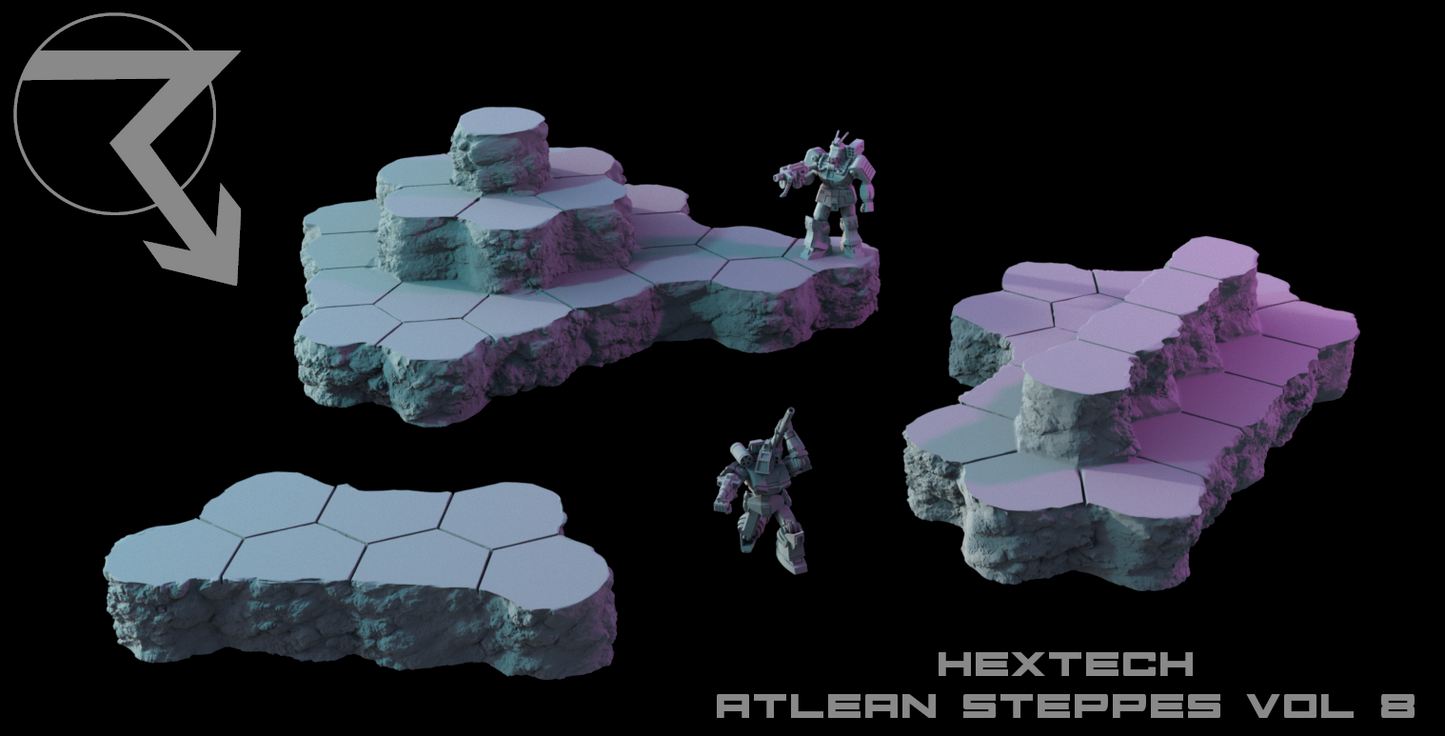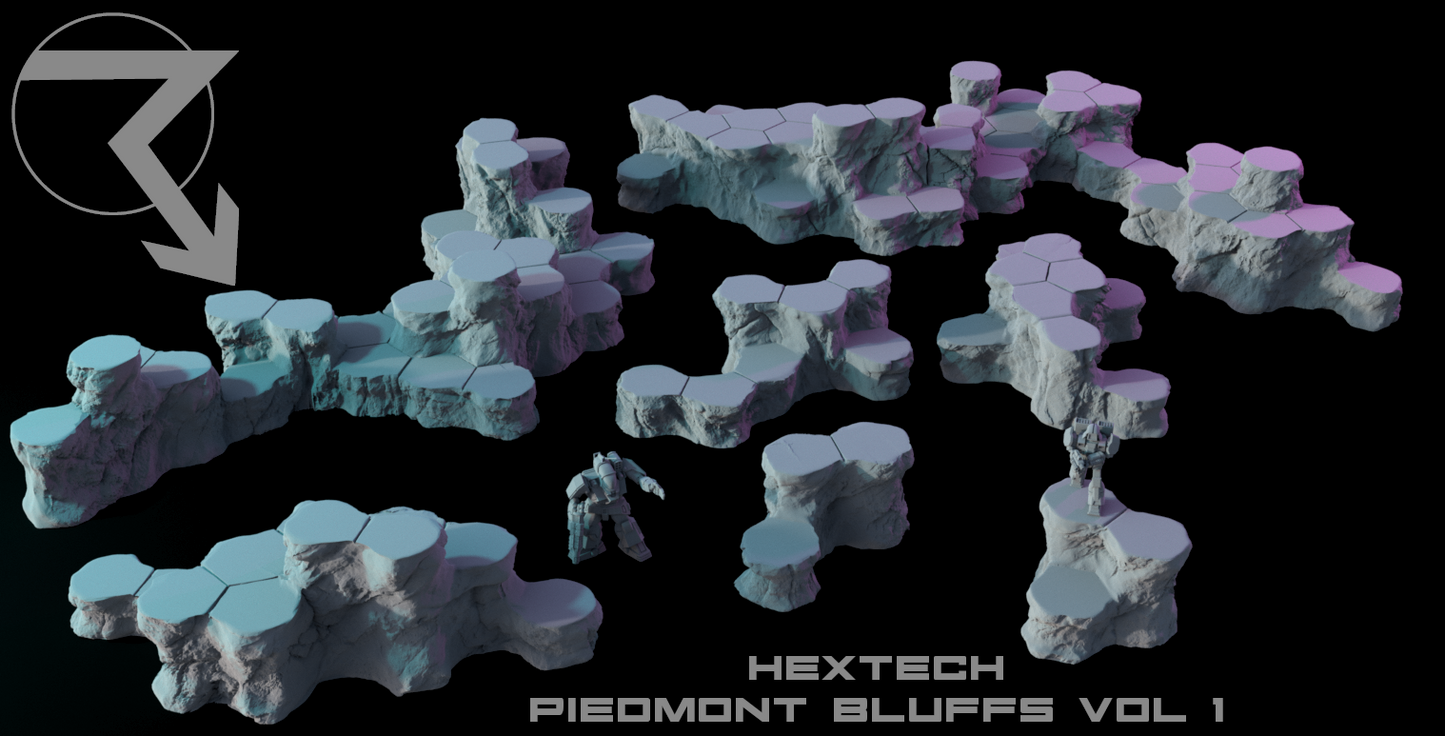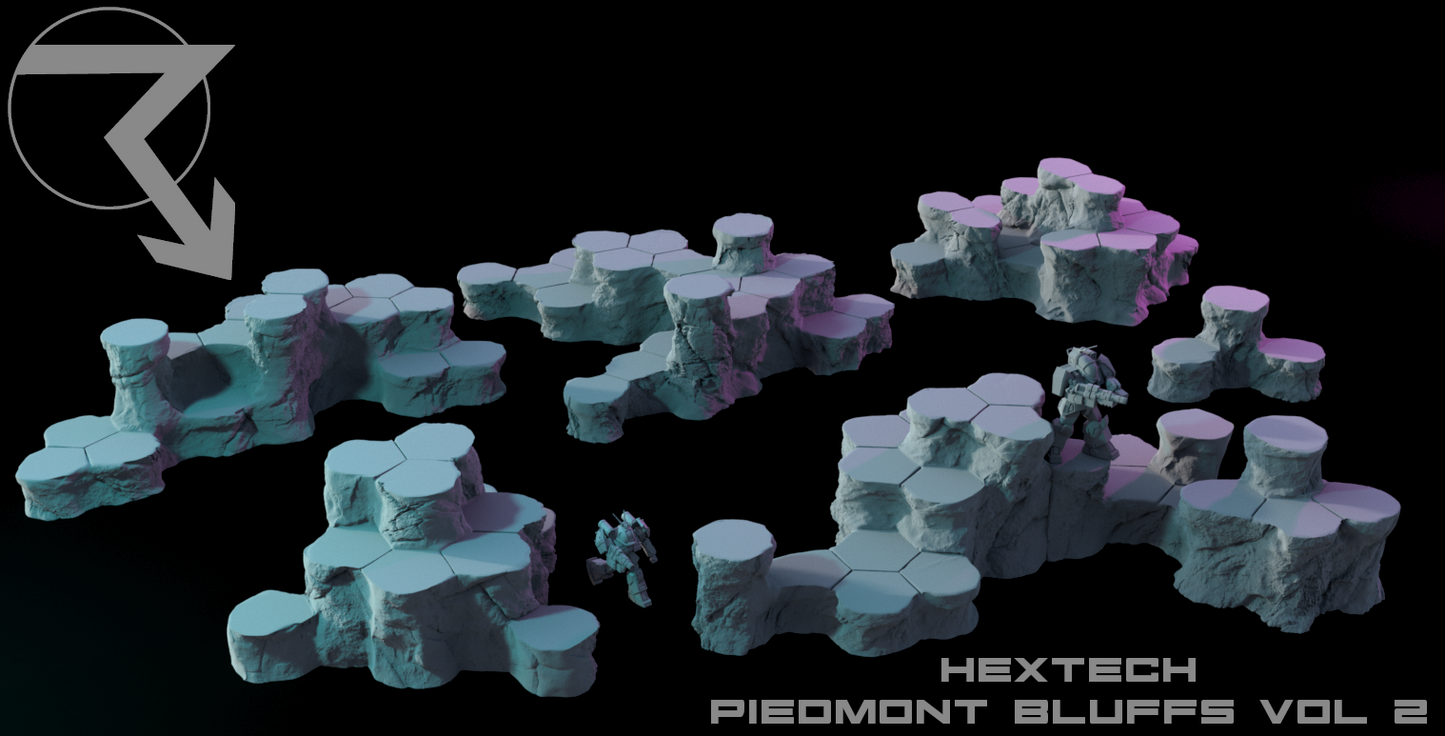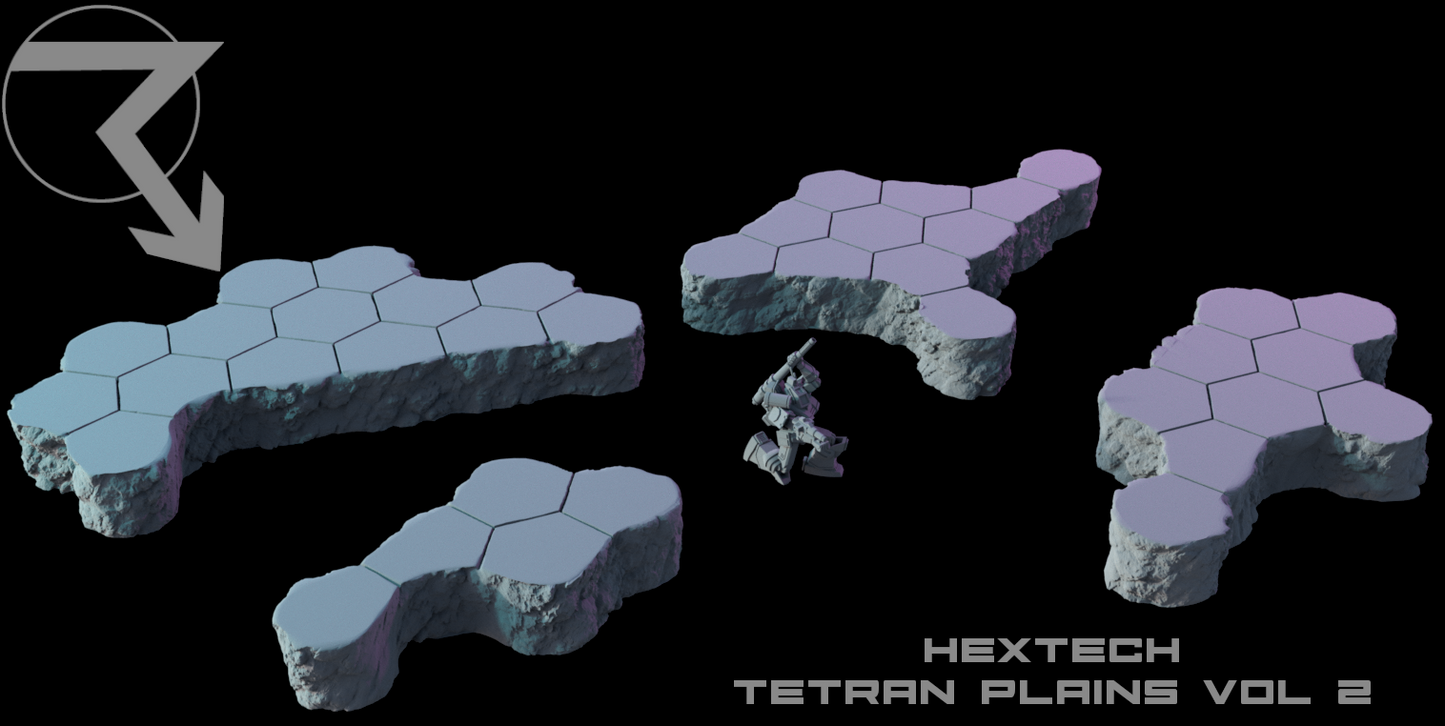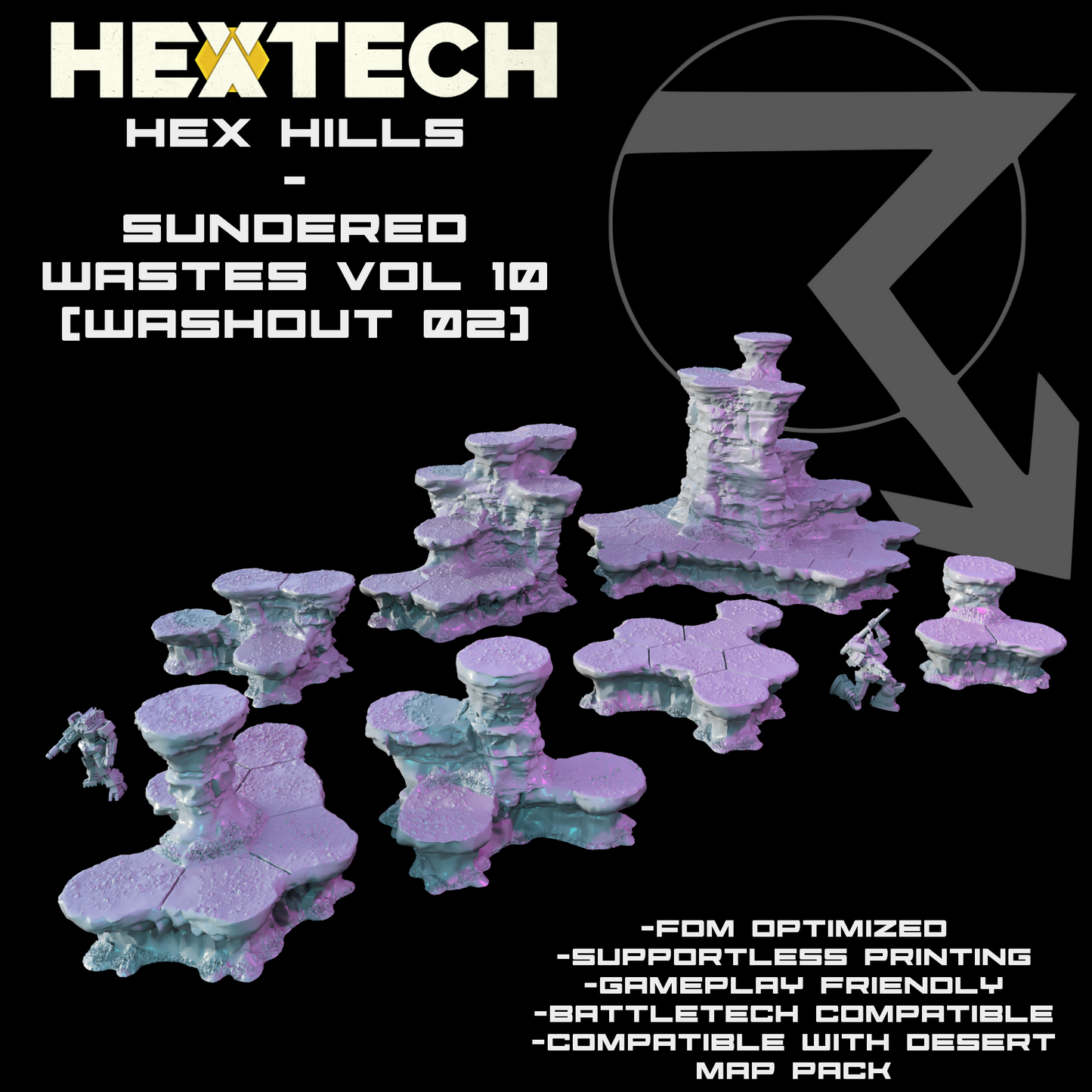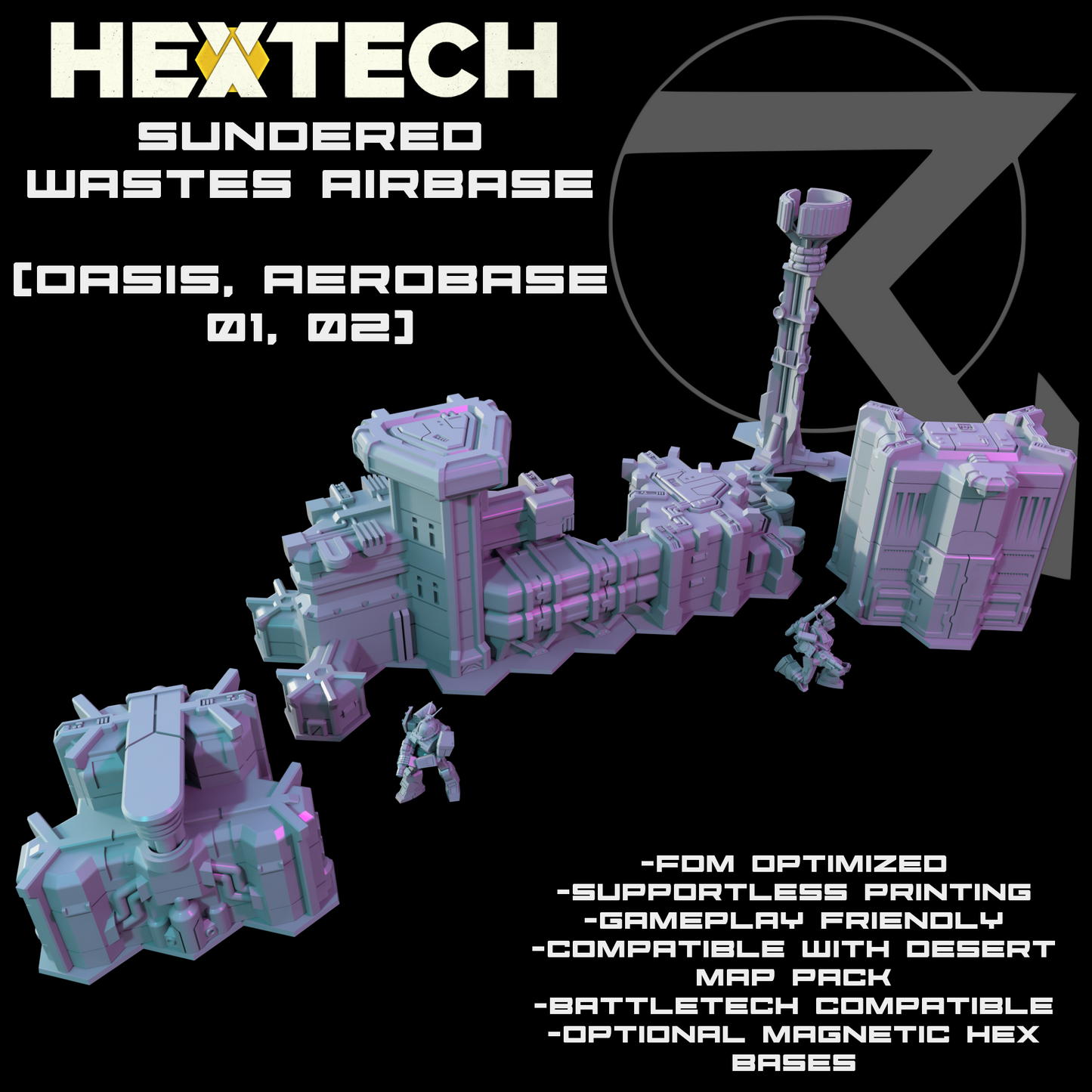 HEXTECH Features
FREE Sample Bundle

Download and try the HEXTECH Free Sample Bundle to get a taste of the system before you buy.

Check it out

Easy-to-Print

The entire HEXTECH line is specifically designed to print easily, and to fit on the most common consumer grade FDM printers.

All pieces are tested on a 220x220mm print bed (Creality Ender 3, Elegoo Neptune 2 and equivalent models)

HEXTECH Universal

The Universal base system was designed to give players the option of removing their terrain pieces from the HEXTECH base and using them in other gaming systems. Change formats on the fly without compromise!

Magnet Connections

Many HEXTECH files include sockets intended to fit 3x2mm (1/8"x1/16") neodymium magnets, allowing for modular connections. Taking the time to fit magnets (always check the polarity) will make it fast and easy to change up your game board.