Regular price
Sale price
$0.00 USD
Unit price
per
Sale
Sold out
The HEXTECH Facility Walls Mk III are a simple and effective way to divide up your 6mm tabletop.

A series of fortified walls in both hexed and hexless formats complete with an armored two-part gate that can be opened and closed, and a series of towers with hardpoints which fit the HEXTECH defensive turrets and have forward compatibility in mind to combine with other HEXTECH expansions.

Files Included: 

17x Hexed Facility Wall variants allowing for maximum build flexibility
16x Hexless Facility Wall variants
Share
View full details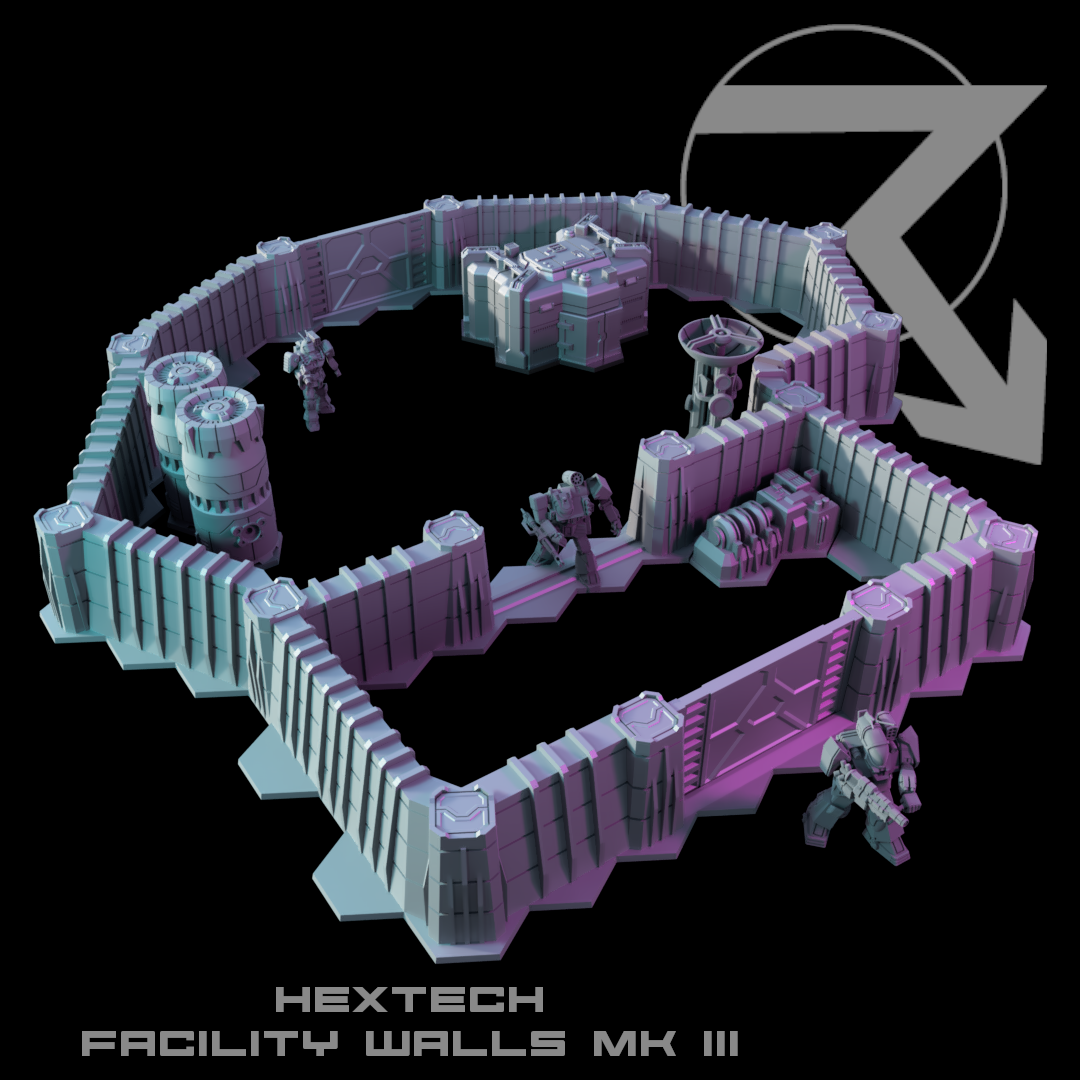 HEXTECH Features
FREE Sample Bundle

Download and try the HEXTECH Free Sample Bundle to get a taste of the system before you buy.

Check it out

Easy-to-Print

The entire HEXTECH line is specifically designed to print easily, and to fit on the most common consumer grade FDM printers.

All pieces are tested on a 220x220mm print bed (Creality Ender 3, Elegoo Neptune 2 and equivalent models)

HEXTECH Universal

The Universal base system was designed to give players the option of removing their terrain pieces from the HEXTECH base and using them in other gaming systems. Change formats on the fly without compromise!

Magnet Connections

Many HEXTECH files include sockets intended to fit 3x2mm (1/8"x1/16") neodymium magnets, allowing for modular connections. Taking the time to fit magnets (always check the polarity) will make it fast and easy to change up your game board.