Regular price
Sale price
$24.99 USD
Unit price
per
Sale
Sold out
Spreading like a virus, these rapidly forming crystalline structures emerge with such violence that the very ground buckles and ruptures. The dense mineral lattice creates a treacherous landscape of plateaus, walls, and cluster fields that provide shockingly effective cover to the forces who battle across it, desperate to seize control of the remaining untainted land beyond.
This Techscape terrain set is designed for maximum playability, creating an easily diversified arrangement of line of sight blocking spires and walls, cover-granting low rifts and area terrain fields, and large glaciers with elevations rising in one inch increments, so you never have to measure or wonder about vertical movement during gameplay.
As with other Techscape sets, the Crystal Badlands are designed to print supportless on Ender 3 equivalent FDM style printers, with chunky details that are incredibly friendly to paint through the use of automotive filler primers to conceal print lines without having to resort to tedious sanding or smoothing.
Files Included:

5x Crystal Glaciers
1x Large Crystal Glacier (Two glaciers connected by removable bridge piece)
2x Tall Crystal Rifts
4x Short Crystal Rifts
4x Crystal Spires
11x Small Crystal Clusters
4x Crystal Cluster Fields (Area terrain)
Share
View full details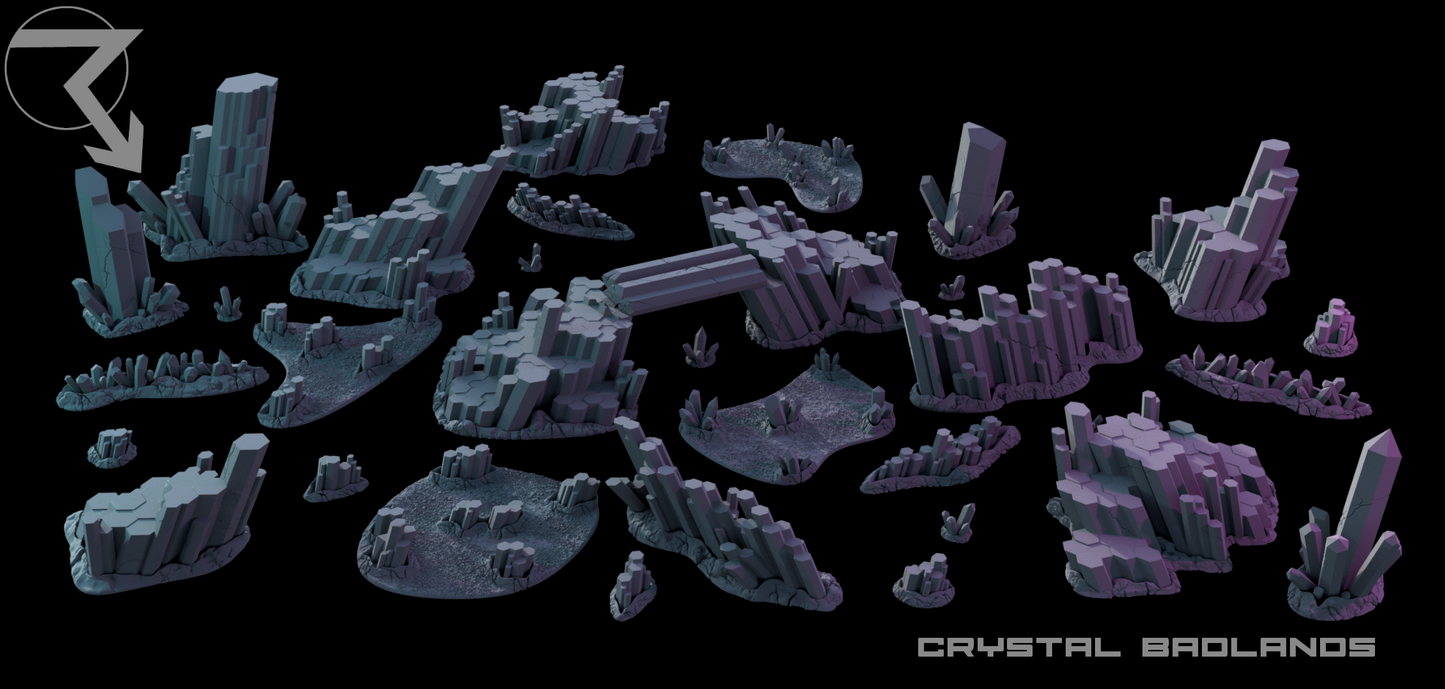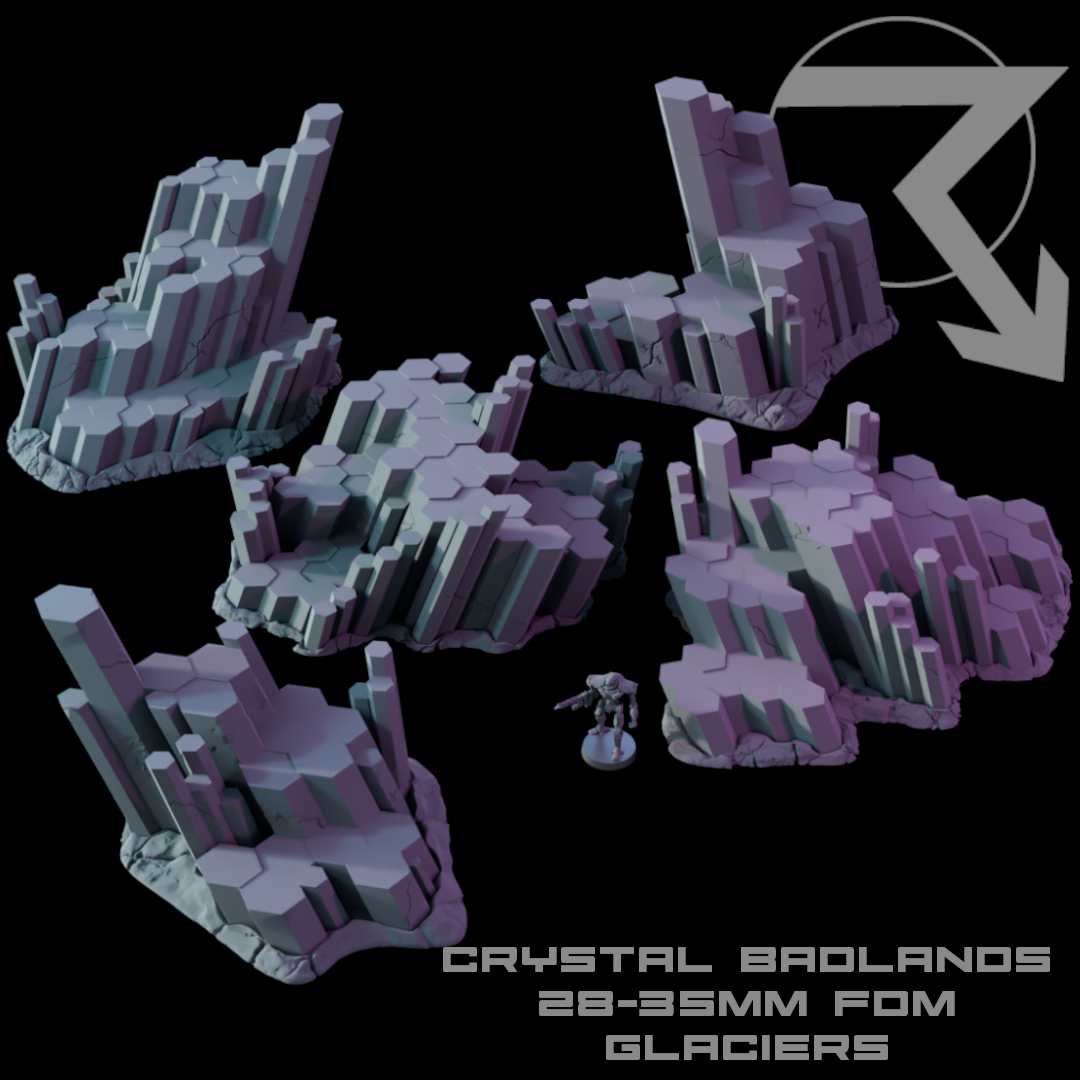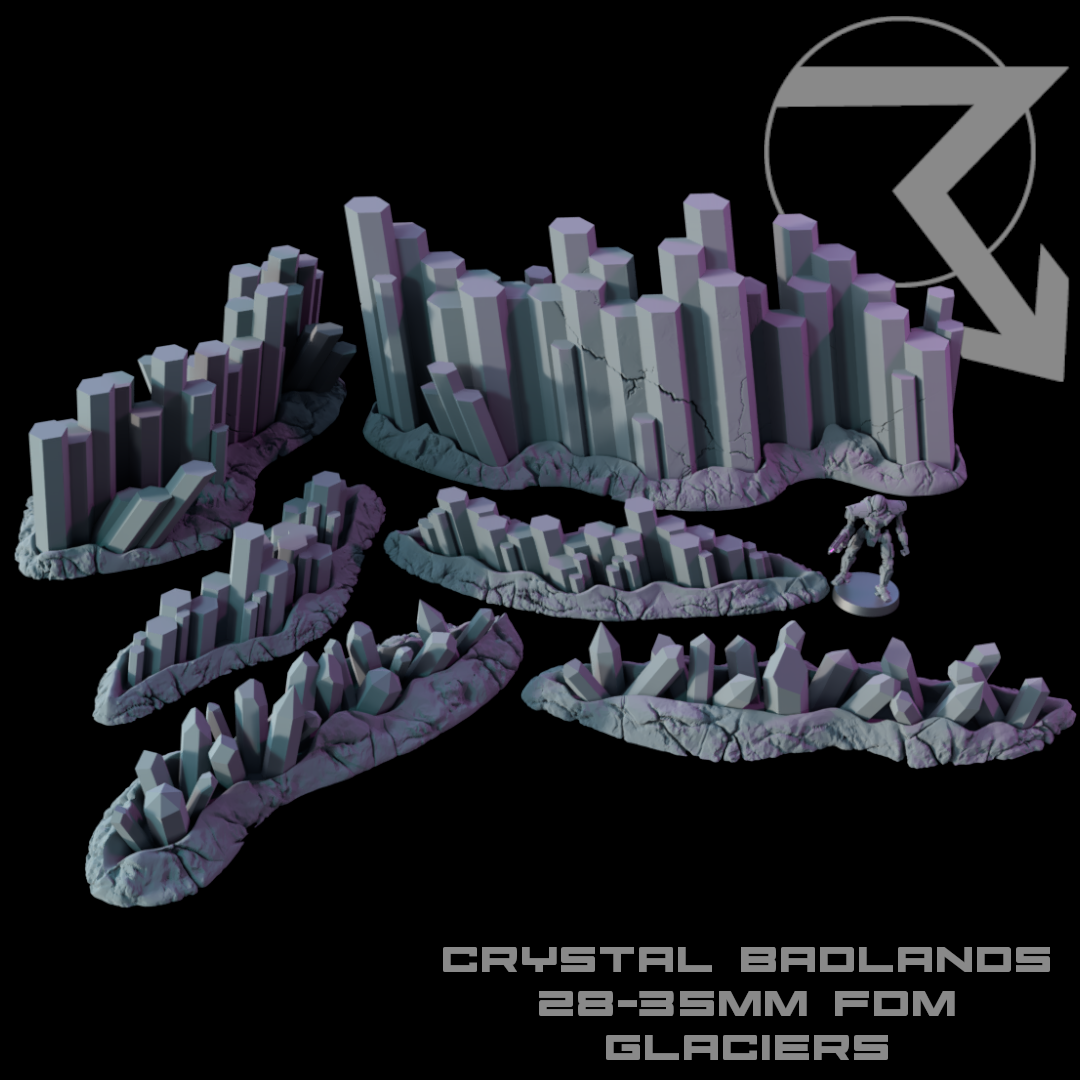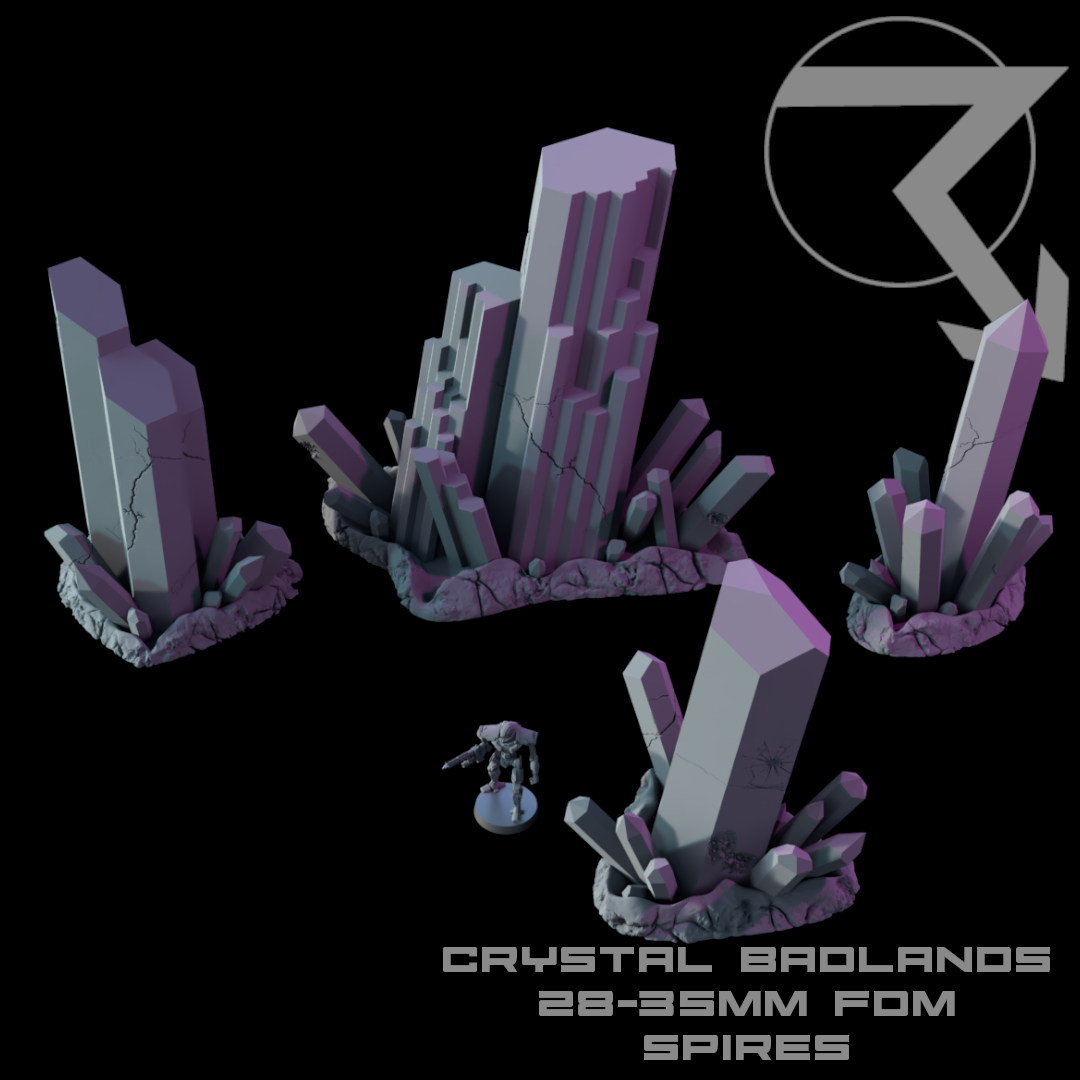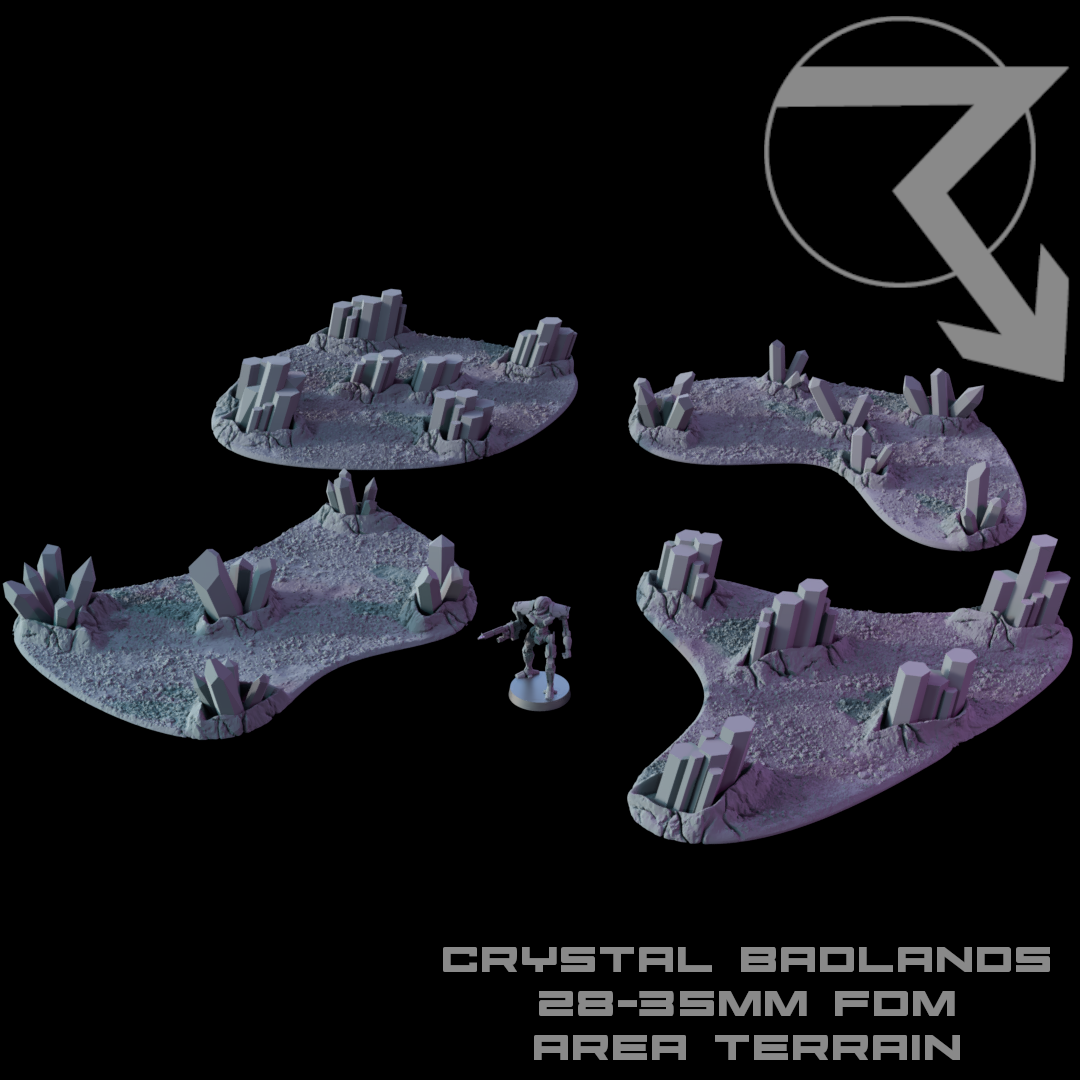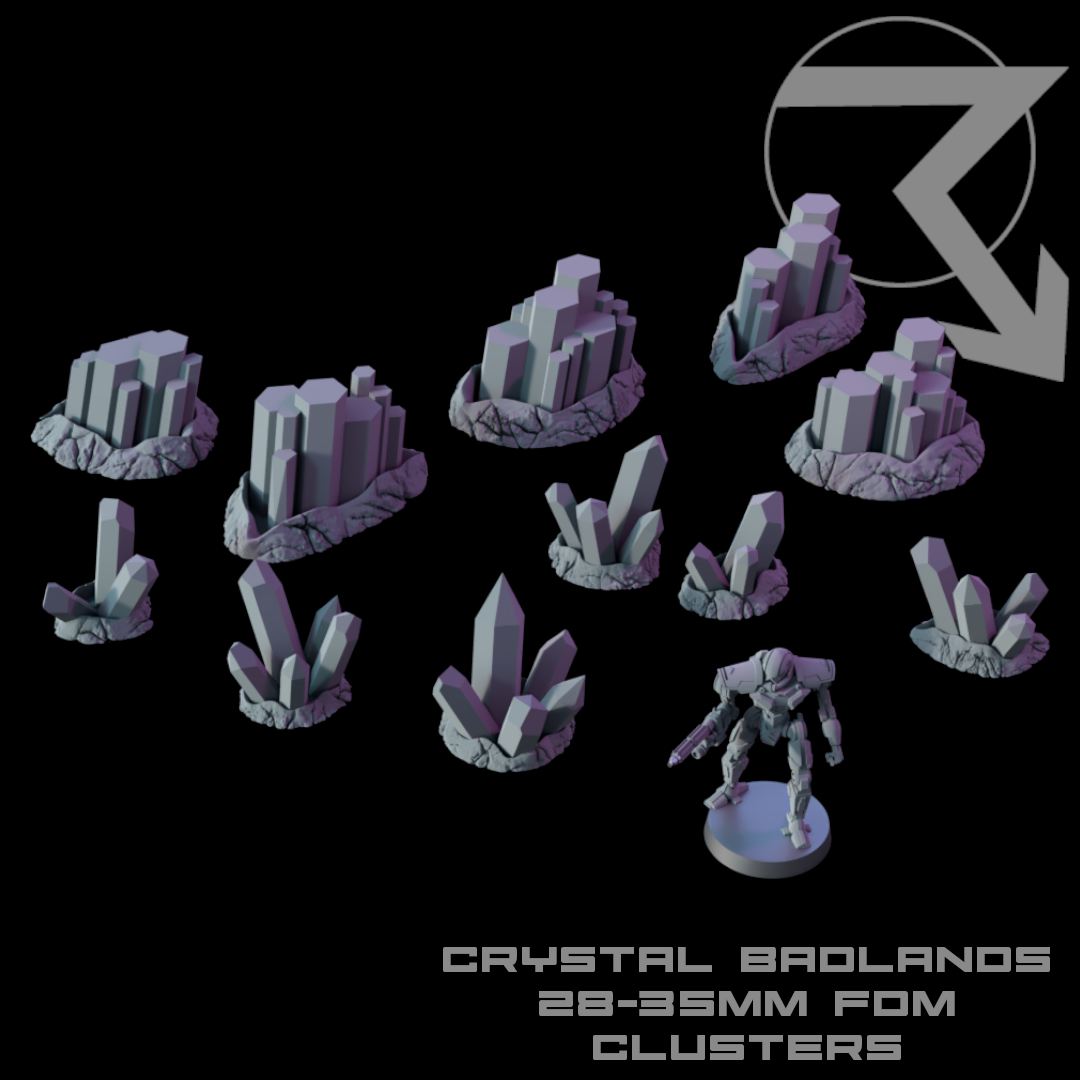 Features
Durable and Rugged

Personally I like to take my terrain to conventions or my local FLGS, but that demands rugged and robust designs. TECHSCAPE is made to stand up to being quickly packed, hauled, and moved without falling apart!

Supportless FDM Printing

TECHSCAPE is carefully engineered in as many cases as possible to provide headache free supportless printing on Ender 3 equivalent consumer printers. Files only require supports when noted. Print aid tabs may sometimes need to be removed after printing.

Macro-Modular Construction

TECHSCAPE files are designed to provide maximum variety without needing a spreadsheet to plan your battlefield. Mix and match modular components into numerous configurations to bring tactical depth to your games!